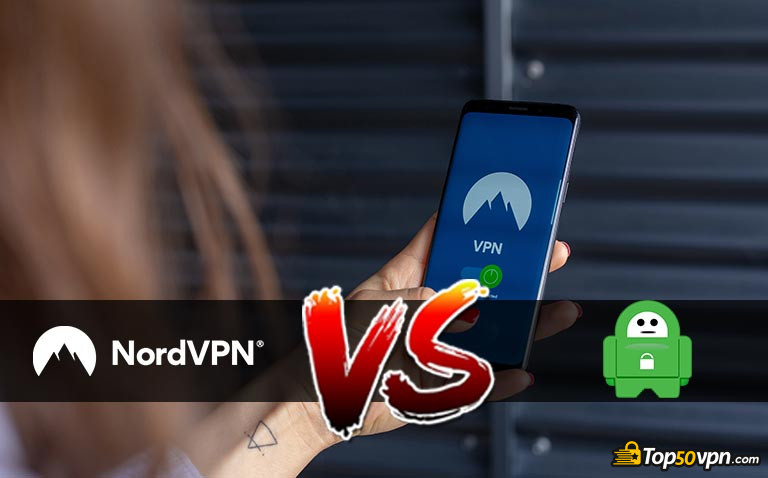 Have you been trying to find the right VPN for yourself? Does it seem to be impossible to decide - NordVPN VS PIA or PIA VS NordVPN..? If that's the case, let me tell you - you've stumbled upon the right comparison!
In this article, we'll be comparing two of the higher-end VPNs in the current industry - NordVPN VS Private Internet Access. Quite frankly, we'll lay down some specific criteria for our comparison, and then see how each of the aforementioned VPNs fair in accordance with those criteria.
Table: NordVPN and PIA comparison introduction
Also, if you'd like a short, simple and to-the-point comparison of Private Internet Access VS NordVPN, you'll be able to find one here, too.
NordVPN VS PIA: Comparison Criteria
So - as noted in the introductory part of this NordVPN VS PIA comparison, we'll be comparing and contrasting the two VPNs in question in accordance with some specific criteria. But what's the point of doing so, in the first place?
Well, it's pretty simple, really. Thing is, depending on who it is that you ask, everyone is going to give you different answers as to which features of a "good" VPN are the most important ones. Some people will automatically respond with "data security" - others might lean towards torrenting and content streaming support, or server speed.
Table: NordVPN and PIA features
While everyone is entitled to their own opinions, there are some specific feature groups that a (quote, unquote) "good" VPN should possess, no matter what. These feature groups are: transperant data logging policies, information leak protection, torrenting & content streaming, server speed & count, and ease of use. Let's take a closer look at each one of them.
Data Logging Policies. In the world of VPNs, data logging is an unforgivable offense. No matter whether you're reading NordVPN VS PIA comparisons or any others, this point will always remain the same. If a VPN logs your data, the company behind it can then sell that information, or hand it over to law authorities and governmental agencies - since you're using a VPN, in the first place, you'd probably not want that happening. That's exactly the reason why this is usually taken as such a serious offense.
DNS, IP and WebRTC Leak Protection. Data leaks are bad, but they are also not uncommon. That said, if you're opting to go for the best VPN out there, naturally, you'd expect it to be leak-free. An information leak is something that happens when the security systems of a VPN fail, and your information gets spilled out (leaked) right into the hands of anyone willing to collect it. More often than not, that would be some sort of a hacker or online-based thief. Whatever the case might be, always make sure that the VPN you're thinking about purchasing has the highest degree of security and data leak protection.
P2P File-Sharing and Content Streaming. In most cases, these two terms are understood as file torrenting and streaming Netflix USA from some other part of the world. Both of the features in question are very sought-after in the industry - many people actually ignore the security aspect of VPNs, and are searching for one simply because they want to watch the unrestricted version of Netflix in their own countries. That being said, a decreasing number of VPNs can actually provide these features to their customers - always do proper research on the matter before making a purchase!
Server Speed & Count. Server speed is extremely important for most people who are using a VPN. Whether it be this NordVPN VS Private Internet Access comparison or some other one, the fact remains the same - if you want to download and upload files, watch movies and videos, or simply stroll around the web without interferences, you're going to have to possess a stable connection speed. A high-end VPN is going to provide you with just that. Naturally, server count is a huge, added bonus - the bigger the choice pool, the better are your options at finding something that works for you.
Ease of Use. Finally, any Nord VS PIA comparison would be lackluster without discussing both of the VPNs' ease of use. A high-quality, top-rated VPN is always going to have some amazing user experience features, a smooth and stable interface, easily-accessible settings, quick server hop options, and so on. No matter what type of a comparison it is that you'll be reading, always keep this in mind - if the VPN looks great, costs cheap and appears to work fine, there's a pretty good chance that there's a catch. More often than not, the catch is that you have to possess a Ph.D. in the fields of IT and network programming in order to set it up properly.
Now, those are the 5 feature groups that you should always keep in mind when trying to find the best VPN for yourself, be it in a NordVPN VS Private Internet Access comparison, or any other.
NordVPN VS PIA: The Comparison
So, with the core features out of the way, let's start off this NordVPN VS PIA comparison right from the top, and see how both of the VPNs fair against each other when it comes to their data logging policies.
Data Logging Policies
As noted earlier, data logging policies should be the first thing that you check out when opting to purchase a brand new VPN, whether it be while reading a NordVPN VS PIA comparison, or else.
The one thing to keep in mind here, however, is that not all data collection is considered to be "logging". This is a pretty common mistake that many people make - they see that a VPN collects their billing information, and automatically discard it.
Billing info, technical parameters, login dates - these and other similar types of information are going to be important for a VPN provider to have in order to provide you with some assistance if you manage to bump into some issues while using the VPN.
NordVPN has some pretty great data logging policies. The only information that the VPN "logs" is your billing data and email. Even so, if you use cryptocurrency to pay for the VPN, then even the billing info part can be discarded.
PIA is very similar - multiple user NordVPN VS PIA comparisons and reviews point out that Private Internet Access also keeps track of only the bare essentials, and does not log any sensitive information about its users. A great start for sure!
Latest NordVPN Coupon Found:
GET 63% OFF
+ 3 Months Free
Looking for ways to secure yourself online? What if we told you that you can get the top VPN on the market for way less - grab NordVPN 60% discount now & get 3 months FREE!
Expiration date : 02/10/2023
3,191 People Used
Only 99 Left
DNS, IP and WebRTC Leaks
When a DNS, IP or WebRTC leak happens, your information becomes compromised, and might fall into the hands of third-parties that could then use that data for malicious purposes. In essence, that is exactly what a VPN is supposed to protect you against - that's why many people use these digital security tools, in the first place.
How does a VPN protect your information from leaking out, you may ask? Well, there are a few different ways. Most VPNs (at least those that are actually worth paying attention to) encrypt your information while you're using them, so even if it does leak out, there will be no way to trace it back to you.
Table: NordVPN and PIA security features
Then there are features such as the kill switch - a safeguard that automatically terminates all of your processess upon losing connection to the VPN. It's somewhat of an extreme measure, but it guarantees your personal privacy won't be compromised. Naturally, there are various other leak protection options, too.
When it comes to this PIA VS NordVPN comparison, it's frankly safe to say that both VPNs are similar here, too, in the sense that neither of them is going to leak your sensitive information. Doing research and stumbling upon user NordVPN VS PIA reviews, you might notice that both of the digital security tools use AES 256-bit encryption and OpenVPN, too - that's definitely reassuring!

Did you know?
P2P File-Sharing and Content Streaming
As I've mentioned earlier on in the NordVPN VS PIA comparison, "P2P file-sharing" refers to torrenting, while "content streaming" - to watching Netflix's restricted content. Now, of course, these two terms could mean other things, too - say, you could download files from elsewhere and not torrent them, or watch HBO instead of Netflix. Those are simply the most popular options.
Watching Netflix while using a VPN might sound like a pretty straight-forward process, but it's actually more tricky than that. Netflix has been banning VPN servers all over the place, and it's not too easy to find a VPN that would have plenty of working Netflix servers still available.
Table: NordVPN and PIA P2P file-sharing and Netflix compatibility
Torrenting is a bit easier. While many VPNs aren't going to come out and outright tell you that they support torrenting, they usually hint at it in some pretty obvious manners. Safe to say, if you see "P2P file-sharing" on a VPN provider's official website, you'll be able to torrent files with that particular VPN.
In regards to this Private Internet Access VS NordVPN comparison, both VPNs fully support and allow users to torrent files. When it comes to the topic of Netflix, though, NordVPN is usually seen as the better alternative - that's mostly because it has more working Netflix servers than PIA, at least as of writing this Nord VS PIA comparison.
Server Speed & Count
First up, let's talk about speed.
A fast VPN will allow you to use it and not feel like you're stuck in an endless buffering cycle. The ideal scenario is that you wouldn't even notice that you're using a VPN - frankly, that's not something that easy to achieve.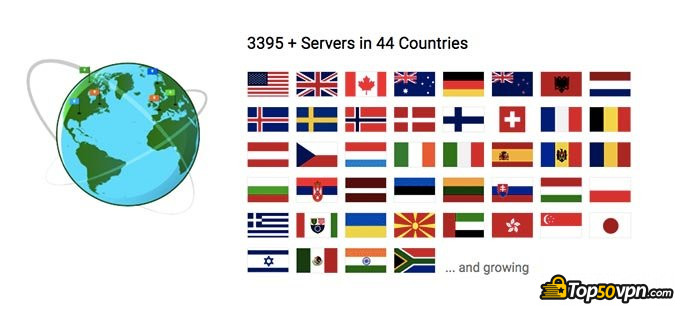 While there are many different factors that impact the speed of a VPN, when it comes to the PIA VS NordVPN comparison in question, Private Internet Access is actually amazing in proving users with some great speed parameters! Naturally, NordVPN is great, too, but that's almost to be expected - it's one of the top industry leaders, after all.
Now, when it comes to server count, though, Nord takes the lead - big time. While PIA has more than 3000 servers for you to pick from (that's a lot!), Nord offers nearly double that - 6000 and counting!
Ease of Use
Reading through user reviews and from the feedback that we ourselves gathered while researching the VPNs for this NordVPN VS PIA comparison article, it would seem that NordVPN does, indeed, have some better stats in regards to the "ease of use" factor.
Now, don't get me wrong - PIA isn't "difficult" to use, by any stretch of the imagination. But the fact that the VPN still doesn't even have live customer support is, well… Not ideal.

Also, Nord has a prettier interface, and is more intuitive to use, overall.
Price
Finally, all things being covered, let's talk about the final factor when choosing a VPN out of the NordVPN VS PIA comparison - the price.
Table: NordVPN and PIA pricing options
NordVPN's price are:
PIA's pricing plans look like so:
Truth be told, the pricing options are actually very similar! It would seem, however, that PIA is a bit more affordable than Nord, at least as of writing this Nord VS PIA article. The differences are quite minimal, though.
Conclusions
Now, after reading through the NordVPN VS PIA comparison, which VPN is going to be better?
Truth be told, while it's a pretty difficult decision to make, it would appear as though NordVPN is a bit of a better option in regards to functionality and content streaming. The VPN has a huge pool of servers, and also a reputation that is simply undeniable - you can't go wrong with NordVPN!
That being said, if you're still not sure, do remember to check out our side-by-side Private Internet Access VS NordVPN comparison of both of the VPNs in question. Also, if you're simply not certain about either of the products or brand names in this NordVPN VS PIA comparison, you could also check out our list of the best VPNs, overall - maybe you'll find something that suits you there?

All in all, I thank you for reading this NordVPN VS PIA article, and hope that it was informative and helpful to you. Cheers!
Leave your honest feedback
By leaving your honest opinion you can help thousands of readers to choose the best VPN. We accept genuine & helpful user feedback, either positive or negative. Have in mind that biased feedback will not be published. If you want to share your opinion, experience or advice, we want you to spill the beans!