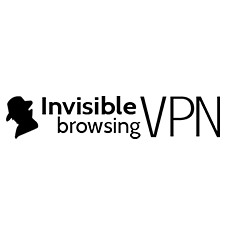 With time, VPNs are becoming more and more well-known and important to the average person. Wherever in the world you might be, privacy is always a key aspect to have. Since everyone is constantly shifting blame for digital privacy-related issues[1], it's in the hands of the individual person to take care of the security of their own information.
Today, in this ibVPN review, I'll tell you about one of the more popular VPNs that are currently dominating the market. As an avid VPN fan and user myself, I will share my experience with the Invisible Browsing VPN.
TL;DR: The ib VPN is an awesome VPN service - it has a lot of security features, working Netflix and torrenting servers, 24/7 customer support and many more features that are common among reliable VPN providers. The only complaint about the VPN would be its speed, but even that isn't a deal-breaker.
Pros
Unblocks Netflix
Strong security
Live customer support
ibVPN Review: PROS
Let's start this ibVPN review off by talking about some of the most notable features of ib VPN. Since security is often the very first thing that people pay attention to when choosing a VPN provider, let's begin by talking about just that.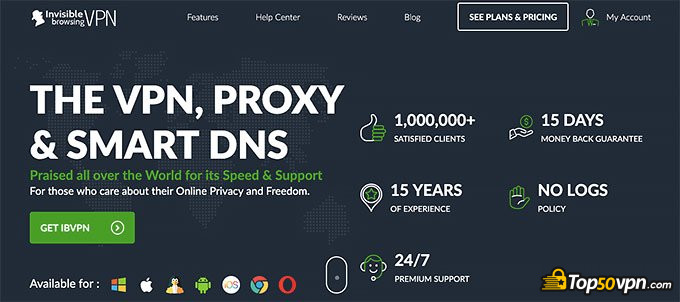 No Information Logging
Let's just get this out of the way - ibVPN does not log its user data.
Phew. OK, now that we've established that point, let me explain.
As you might be able to tell by my reaction, people take data logging rather seriously. This is also evident from other ibVPN reviews out there - every single Invisible Browsing VPN review that I've read has stressed this point to hell and back. But why is that the case?
Well, data logging kind of beats the purpose of having and using a VPN completely. You see, when a VPN provider logs your information, they track everything that you do online while the VPN is active.
Table: ibVPN security features
While it is normal for providers to keep an eye on SOME of your data (email address, billing information, technical stuff, bugs, etc.), there are things that these providers should stay clear of. Examples include, but are not limited to:
The websites that you visit;
The orders of online services or merchandise that you make;
Your personal IP address;
The specific times of day when you enable the VPN;
etc.
All of this information is very vulnerable because a) it's exactly the private information that you're trying to protect with a VPN, and b) the information is then often sold to advertisers so that they could target you with their specific ads. NOT something that you'd want.


Even though data logging has been a prominent issue in the VPN industry, I'm glad to be able to state in this ibVPN review that ibVPN does not log your data. They have a very clear privacy policy concerning this topic.
Furthermore, as of writing this Invisible Browsing VPN review, there have been no active claims of them actually doing what they aren't supposed to do.
Latest NordVPN Coupon Found:
GET 63% OFF
+ 3 Months Free
Looking for ways to secure yourself online? What if we told you that you can get the top VPN on the market for way less - grab NordVPN 60% discount now & get 3 months FREE!
Expiration date : 02/10/2023
3,191 People Used
Only 99 Left
OpenVPN and AES 256-bit Encryption - Check!
Security-wise, ibVPN has you covered from head to toe.
The company employs the famous OpenVPN protocol to deal with your connection tasks. The reason for why you might have heard about OpenVPN before is because a whole lot of customer ibVPN reviews talk about it - it's literally the most popular protocol to use! And that's not without a reason, either - it's super-secure, and is thus reliable.


On the data encryption side of things, ibVPN uses the industry-standard AES 256-bit encryption.
AES 256 is the type of encryption that the US government agencies (such as the FBI) use to secure their classified info.
No, I'm not joking. Yes, AES 256-bit encryption is that good.
To date, it is the most reliable form of data encryption in the world. It is yet to be cracked, and this should be the case for a very long time to come. Which brings us back to this ibVPN review - since ibVPN does use AES 256, you can rest assured that your information is safe with them.
Honestly, this was truly pleasing for me, too - from what I'd heard, I had hoped that ibVPN does actually employ the latest version of AES, and was happy to see that they do.

Did you know?
Romania is the Name of the Game
The company behind ibVPN - AmplusNET - is located in Romania.
So what..? - I can hear you whispering into your computer screen.
That's great news!
Romania is one of the few countries that are not in the jurisdiction of the 14-Eye alliance. This alliance envelops 14 developed countries around the world. It's an intelligence-sharing type of an alliance - this means that if one of the countries acquire some information about you, it shares it with the other 13.
Now that sounds scary.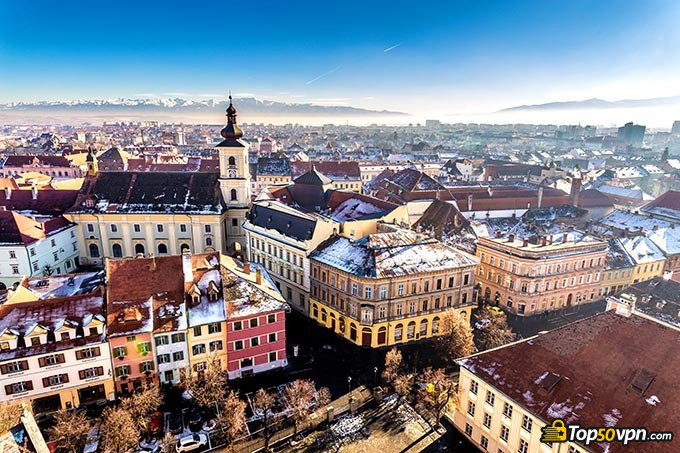 Worry not, however, since as I've mentioned earlier in this ibVPN review, the VPN provider is located and based out in Romania, which does not belong to that alliance.
This fact alone means that, even if some governmental agencies did want to get ahold of your personal browsing and activity logs from ibVPN, they would have to go through a legal process to do so. And, since ibVPN does not log any of your information, this process wouldn't bring any merits, in the first place.
No DNS, WebRTC or IP Leaks Detected
Now, another thing that's constantly stressed in many different ibVPN reviews out there is the danger of a DNS leak.
By now, you probably already know that there are certain "staple" problems that are prominent in the VPN industry. The before-talked-about information logging is one of them. Well, it just so happens that DNS leaks join this group, too.
Whenever your DNS leaks, your browsing information becomes exposed to your ISPs and other third parties that might try to hijack your data. This way, even if you're using a VPN, your personal information becomes compromised. That's a serious issue.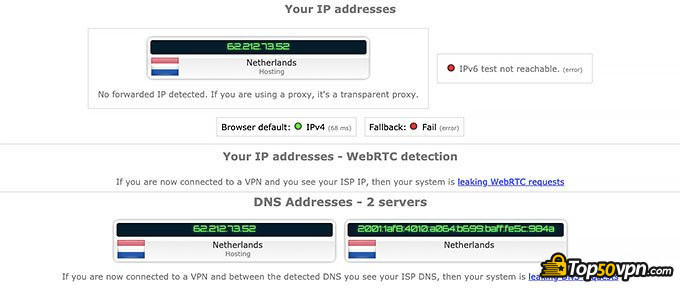 For the sake of keeping this ibVPN review as accurate as possible, I performed DNS and IP leak tests of my own. And, well, the green color that you're seeing should speak for itself.
IbVPN does not leak any of your personal information - whether it be DNS, IP or WebRTC, all of it is safe and sound behind ibVPN's locked doors.
Kill Switch
For me, seeing that ibVPN has its own kill switch was the deciding factor that differentiated it from other, less-professional VPN providers.
A kill switch is a special tool that is used to (quote on quote) "kill" all of your processes if you are suddenly disconnected from the VPN. While it might seem like an overkill (no pun intended) at first, it's actually a superb tool.
You see, whenever you are disconnected from the internet or the VPN while browsing, the VPN stops working (duh) - this means that all of your processes become exposed to the eyes of third parties. Since you're someone who's using a VPN, you probably wouldn't want that! This is where the kill switch comes in.
Honestly, it's an amazing feature that I think should be mandatory for every single VPN provider out there. However, as of now, this is not the case. On the other hand, it helps in differentiating the truly professional VPN service providers from the ones that still have a lot of room for improvement.
Netflix and Torrenting Fully Allowed
If security is meh to you (by no means, it shouldn't be!), then the only other logical reason for you to be looking at ibVPN reviews has to do with Netflix and torrenting… right?
Well, you'll be happy to hear that I've got good news on both of those fronts. Let's start off by talking about Netflix.
As you may or might not have heard, Netflix has been actively banning VPN users from its USA content. Quite understandably, there's a huge group of people that are using VPNs in order to access this region-restricted content.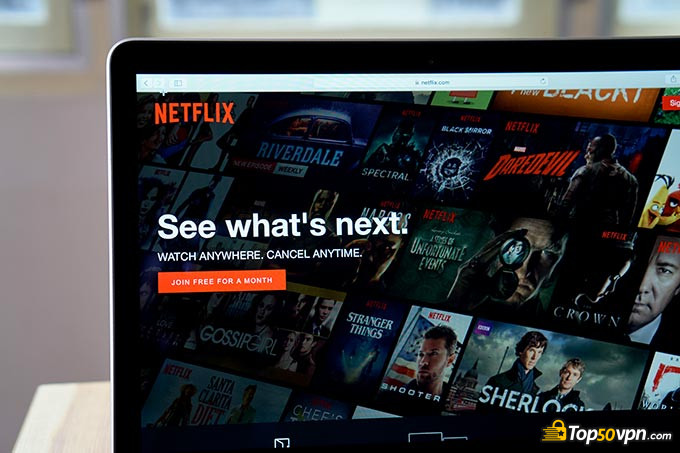 Well, even though there's an increasing number of VPN providers who come out saying that they no longer offer access to Netflix USA every single day, ib VPN is not one of them. The VPN provider, at the time of writing this ibVPN review, offers users two working servers to access the content that they wish to view.
Torrenting is yet another great feature unlocked by ibVPN. Although it is only available with a specific plan, the positive side is that there are a whole lot of servers that are dedicated to torrenting and other P2P (Peer-to-Peer) file sharing.
And how could I leave Tor out of this, too!
Tor, otherwise known as the Onion browser, is a browser that is used for the maximum amount of security possible. It has become famous for being the browser to use if you want to access the Deep Web, but it can also be used for browsing on normal pages, just with an increased amount of safety and privacy.
That combined with a VPN makes your information almost impossible to leak or hijack!
ibVPN Review: CONS
Now, we've covered some of the most important features that the VPN provider offers. Now it's time to take a look at the most-eye-poking cons that I've spotted while writing this ibVPN review. And, honestly, there are very few to choose from.
Mediocre Download Speed
By now, it is common knowledge that VPN usage makes your internet slower. I mean, it makes sense - you are usually connecting to servers that are thousands of kilometers away from you. However, some VPNs slow your internet down a tad bit more than others.
As I've noticed a significantly slower internet connection when I activated the VPN for this ibVPN review, I decided to perform a speed test of my own. Keep in mind that I've performed the test from the middle of the EU, and my normal download speed (without using a VPN) is around 70 Mbps.
The above-given snapshot represents the speed test of the company's EU server. I mean, it's not THAT bad, but it still leaves something to be desired.
The US-based server speed test was a shocker, though.

That's really an interesting sight to see. It's rare to come across a VPN provider that would offer (and provide) its users with a faster internet connection (download) speed with a server that is further away from them than with one that is close. That's refreshing!
Price
Now, to finish off this Invisible Browsing VPN review, let's take a look at the prices of the different plans that the company offers.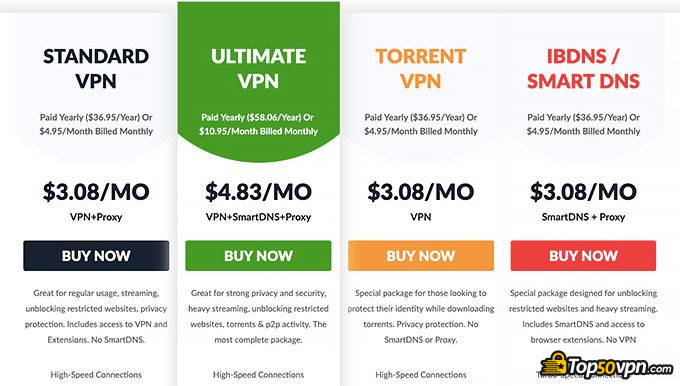 For this review, I had chosen and bought their "ULTIMATE" package. It includes everything that I've talked about in the text above, and much more (proxy, SmartDNS, etc.).
The reason why I chose that plan would seem rather self-explanatory, right? I just wanted to write a thorough and comprehensive review. While that is definitely true to the fullest extent, there's more to it - it's super-affordable! The everything-included Ultimate plan costs only $4,83 per month!
Apart from the Ultimate plan, there are three more subscriptions (each costing $3,08 per month) to choose from. These are "specialized" plans that are aimed at a particular interest - security, torrenting, and so on.
What is ibVPN price?
Here's a full list of prices for the ibVPN review:
Not too cheap, but far from being expensive, too!
Here is The Best NordVPN Offer I Found:
GET 63% OFF
+ 3 Months Free
Looking for ways to secure yourself online? What if we told you that you can get the top VPN on the market for way less - grab NordVPN 60% discount now & get 3 months FREE!
Expiration date : 02/10/2023
3,191 People Used
Only 99 Left
Conclusion
Would I recommend ibVPN?
I most definitely would.
As the majority of other Invisible Browsing VPN reviews will claim, ibVPN is a great VPN provider. Even though it lacks in the speed department, Invisible Browsing makes up greatly when it comes to security and customer support (a 24/7 live customer support is nothing to scoff at!).
Furthermore, the thing that surprised me the most was the cost. Honestly, from all of the good things that I had heard before writing this ibVPN review, I imagined it to be much more expensive. I was ready to spend a whole lot of money, so when I saw the prices, I just stared for like 3 seconds. Definitely a bargain if you'd ask me!
Table: Perfect Privacy information
So, if you're in the market for a cool and cheap VPN, and you don't mind losing out on some speed, check ibVPN out! Even if speed is what you're looking for, you won't really be getting the short end of the stick with ibVPN.
Scientific References
1. Avshalom Ginosar, Yaron Ariel: 'An analytical framework for online privacy research: What is missing?'
Leave your honest ibVPN review
By leaving your honest opinion you can help thousands of readers to choose the best VPN. We accept genuine & helpful user reviews, either positive or negative. Have in mind that biased reviews will not be published. If you want to share your opinion, experience or advice, we want you to spill the beans!