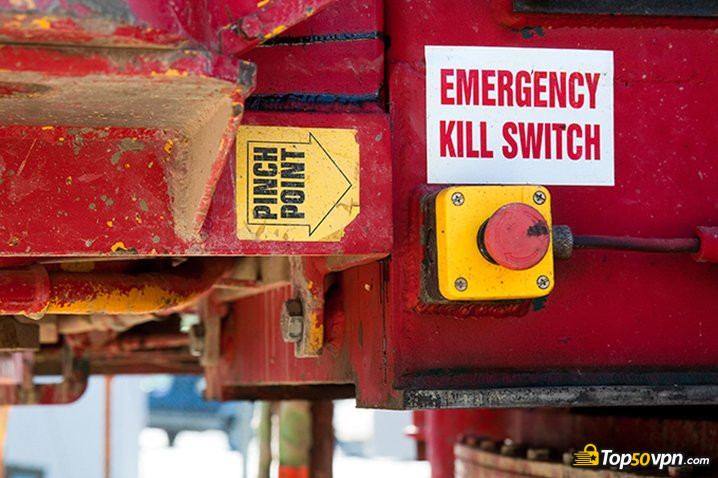 There is no doubt that all of us have experienced a disconnection from the internet. Not gonna lie, it's a frustrating process. Just imagine if it goes worse: once you disconnect from the network, all your data gets exposed. However, that's not gonna happen if you use a VPN, and your provider offers you a VPN kill switch option.
We all know that, sometimes, even the most trustable gadgets break. Especially when we are speaking about the internet connection. At times it disrupts your casual surfing online just when you've expected it the least.
Imagine if you're using a VPN without a kill switch. Things may go worse.
What is a VPN?
If you're familiar with this, just skip to the next part, where I will be talking about a VPN kill switch. If not, a VPN is a Virtual private network.
A VPN hides your IP address from other users, so your activity online doesn't get exposed. It encrypts your information and even protects you when you're using public WiFi.
With a VPN, your IP address is well hidden, especially when you're torrenting, streaming, or doing any other not-so-legal activity. For only a few dollars, you have your bodyguard right here.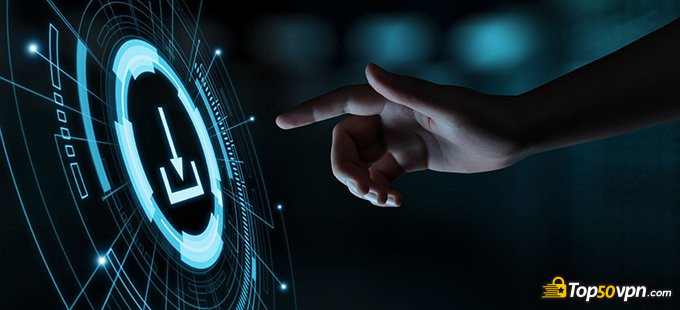 People all around the globe use VPNs mainly for security and anonymity reasons while participating in online activities. There is no doubt that we all like privacy and VPN providers offer not only that but much more. It also allows you to access geo-restricted content that you'd like to reach in your own country, but you can't.
For example, if you want to see Harry Potter on Netflix and you're not in Spain or Portugal, you'd need a VPN, because it's only accessible in those particular countries. It's that simple. If I were you, I'd get a VPN straight away. Just because I love Harry Potter.
Let's get back to business, though. We've gathered here to find out what is a VPN kill switch and not to discuss about wizards.
However, a VPN kill switch is nothing else but a wizard. Its duties can definitely suit a wizard's role. While dark powers of an online world are trying to steal your personal information and disturb your privacy, a kill switch VPN offers is there to help you.
What is a VPN Kill Switch?
In more simple terms, a VPN kill switch is a unique VPN feature that turns on when you lose connection to the network.
When you accidentally disconnect from a VPN network, your computer immediately switches back to a default IP address (provided by your Internet Service Provider). If you don't have a VPN kill switch feature, your online activities can be exposed easily.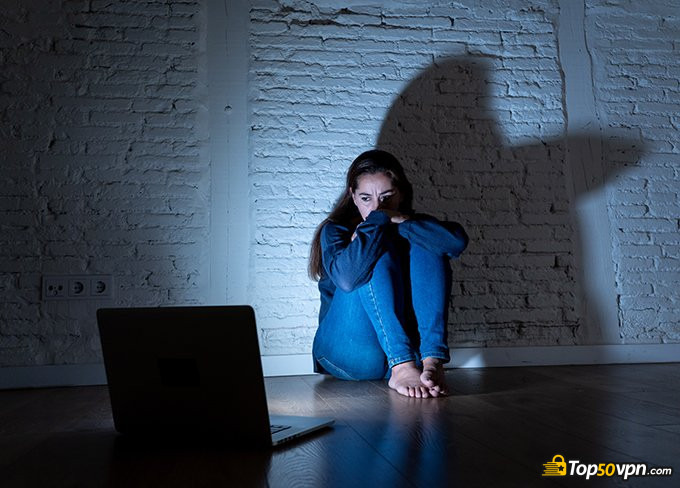 Worth to know that most of the top VPN providers out there have this superb feature.
If you do have a kill switch VPN provided, this feature immediately switches off your internet connection. It blocks your device or any apps that you're using to prevent this possible exposure.
It's basically the last man standing, your goalkeeper.
It protects your real IP address and location after you lose contact with a VPN server. This feature really helps if you don't even notice you lost your connection to a VPN provider and continue browsing with your primary IP address provided by your ISP.
Sometimes, a kill switch even saves lives. Imagine, if you're a journalist in an authoritarian regime where the government blocks most of the content you need for your research.
Your freedom and even life could depend on this if you don't have a kill switch feature and you lose your connection to a VPN network. All your data gets exposed. Nevertheless, a VPN kill switch is a savior here - believe me, journalists know the answer to the question "what is VPN kill switch?".
However, not everyone is a journalist. Since I've told you what is a VPN kill switch, I'd like to explain why every person could need it.
Why Would You Need a VPN Kill Switch?
There are many different reasons why people need a VPN kill switch. First of all, a it protects your sensitive, personal data. If you want to keep your IP address well-hidden from potential hackers, government officials, or any internet users, you will need a kill switch.
While you're using a VPN provider that does not offer a kill switch feature, you're fine until your connection to the network drops. As I mentioned, you may not even feel it and still keep surfing with your real IP address, thinking you are using VPN services.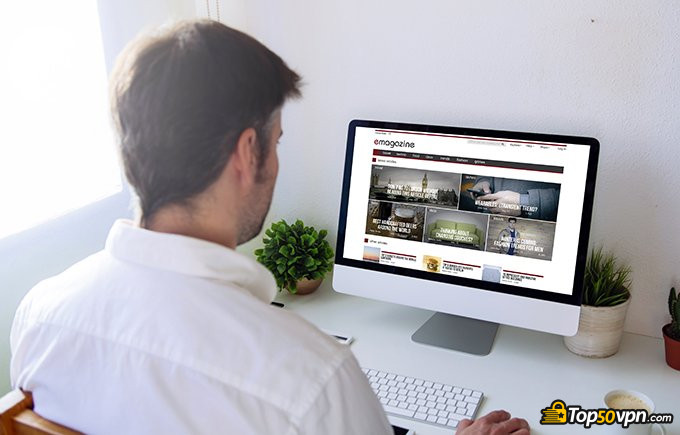 Luckily, with a VPN kill switch, your identity and your IP address will always be protected against the internet criminals, and you'd never have to worry about that again.
Secondly, the same thing could be said about torrenting. While it's not a legal thing to do, without a kill switch feature, your downloads could be easily exposed once you lose connection to a VPN network.
Here, a kill switch feature comes as a watchdog. When you're downloading big chunks of torrent files, you may not even be near your computer when your VPN connection goes off. However, with this feature, you would be able to leave your device and do deal with your own stuff.
Finally, with a VPN kill switch feature, you would surely be able to travel safely with your laptop or a smartphone wherever you want.
Imagine being on a train or waiting for your flight at an airport. You're using public WiFi that probably a few thousand other people use. Potentially, even some semi-pro hackers who have tools to access your personal information. But you think that you're using a VPN service, and your personal data is fine.
That's false, though: if your VPN provider doesn't offer you a kill switch feature, and you lose your connection to the network for a second, all your sensitive data gets exposed to the whole airport.
I believe not a single person on Earth would want this to happen.
How Does a Kill Switch Work?
Let's get to the more complicated stuff. Hopefully, after the last part, you're pretty sure about what is VPN kill switch. Now, for those who wonder how does a kill switch work, I have an answer for you.
A VPN kill switch usually works by monitoring your connection to a VPN provider's servers. It instantly sees and detects if any changes to your connection happen.
Once a connection to the network is lost, a VPN kill switch feature functions as a firewall.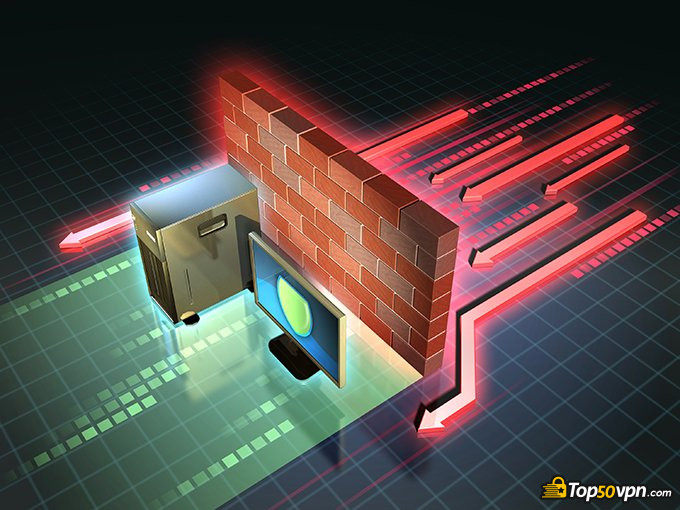 If you specify any particular apps that can be vulnerable when the connection is lost, a kill switch feature terminates these apps. It disallows them to send unwanted and unprotected information to the internet.
Usually, the process of terminating the connection takes only a few seconds. After a VPN kill switch acts, it takes your device back to the previous VPN server you were attached to. That's what most of the top VPN providers do.
Speaking about turning on the kill switch feature, most of the time, you'll need to do it only once and manually through your provider's application.
It's worth knowing that a kill switch feature for smartphones is required to have in California from 2015.
However, it has nothing to do with a VPN kill switch. Even most of the machinery, such as locomotives, tower cranes, or elevators, have kill switches in case an emergency happens.
Speaking about smartphones, California legalized a kill switch feature in 2015 to protect citizens' personal data. Since introducing this law, phone thefts have dropped in the region.
Why Does a VPN Disconnect?
Firstly, the most obvious reason. Connection to a VPN can disappear very often if you have a slow internet speed. It's that simple. A weak WiFi signal will take down your VPN every single time. Just because you're connecting to a distant server, it doesn't mean your WiFi usage is redundant.
Internet connection is almost as unpredictable as the weather. But we probably know that if you take an umbrella with you, there is nothing to worry about when you go outside. In a virtual world, a VPN kill switch is your umbrella. Once you get it, you're safe.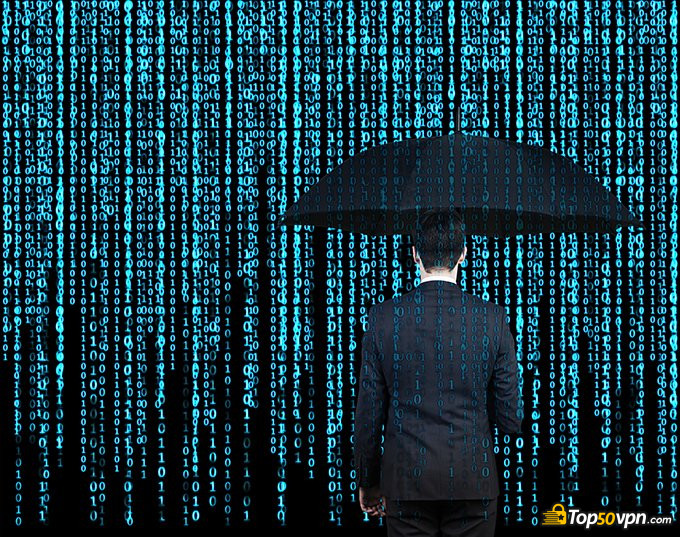 Other common reasons include your firewall, router, or other network gateway device's settings. They might cause you a disconnection if they're not set up correctly. Your PC protection apps, even antivirus software, can block VPN network's features, so make sure you add your VPN provider's app to the exceptions list on your firewall.
An overloaded server can also be a reason. If you accidentally select a VPN server that is congested with users, that might force your connection to go off. Make sure you check its usage before connecting to it.
Finally, choose the right VPN protocol. Connections tend to be more stable when you are using a TCP protocol instead of UDP. While TCP is slower, UDP is faster but error-prone.
How to Avoid a VPN Disconnection?
Since you know why a VPN disconnects, there are ways to avoid it. Well, if your internet connection is slow, you'd probably need a new router or to change your internet service provider.
What I can advise you to do is to always check your internet speed with our tool.
However, as I said before, the internet connection is an unpredictable thing. You can't control it. But the thing you can control is your decision to choose your VPN service.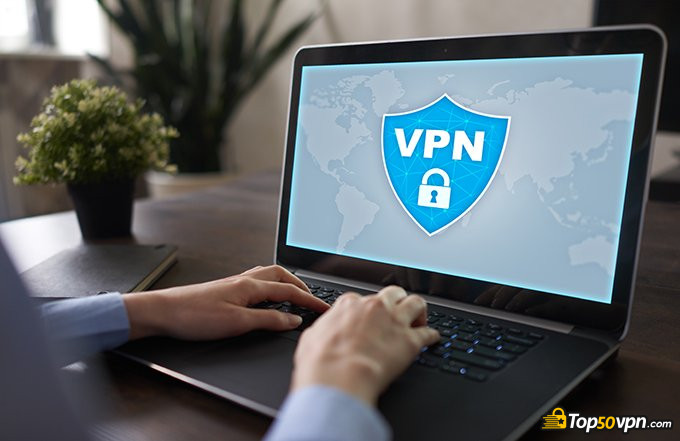 Once you've made the right decision to get a VPN, you'll never have to worry about disconnecting from the internet again. Even if it happens, all your personal information is going to be safe. All your sent and received files are not going to be exposed.
But here you have to be careful - not every VPN provider offers you a kill switch option.
Latest NordVPN Coupon Found:
Save 68%
On NordVPN's 2-Year Deal
Take advantage of this limited NordVPN discount & purchase 2-year plan with 68% off. Enjoy your online privacy & security only for 3.15 Eur/month.
Expiration date: 10/05/2021
2,918 People Used
Only 82 Left
Which VPN Providers Offer Kill Switches?
Of course, I am here offering you only the best of the best.
Let's start with NordVPN. According to our in-depth guide about it, NordVPN has the reputation of being one of the best in the VPN world. They not only offer you a kill switch feature on desktop and mobile devices but also many servers to choose from and a variety of prices, starting at $2,99/mo on a three-year plan.
They also offer you top-notch security and data protection. What else could you look for? Bargain!
Table: NordVPN, ExpressVPN, and CyberGhost comparison.
However, there are strong competitors. As we have said in our review, ExpressVPN offers you incredible server speed if you want things to flow very smoothly. Their kill switch feature is called Network Lock and, unlike on competitors' apps, is enabled as soon as you download the software!
ExpressVPN prices are a bit more pricey, though. A one-year subscription will cost you $8,32/mo, but you can ask for a refund within the first month if you don't fancy it.
Private Internet Access or PIA is also one of the top VPN providers out there. This kill switch VPN provider not only offers you data protection but also an inbuilt DNS leak protection and adopts a no-log policy.
Our review found that PIA is an ever-growing VPN provider and its quality isn't far off the top dogs. With pricing they go hand in hand as well - you can get PIA for two years for $3,49/mo!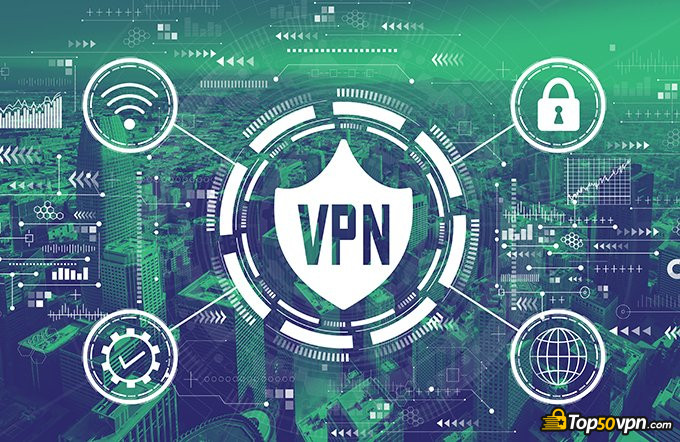 Finally, Cyberghost. Probably one of the better prices in the market out there, Cyberghost offers you their kill switch feature and more just for $2,75/mo on a three-year period!
During years of hard work, CyberGhost established a strict no-logs policy, an unbelievable server speed that only slows down your natural internet speed by 10Mbs and military-grade 256-bit AES encryption!
If you still haven't decided on which VPN provider to choose, you can check out our comparison tool, which presents you with all the features a particular VPN provider has.
Conclusions
Since I've answered "what is VPN kill switch?" and "how does a kill switch work?", it's your time to make a wise move. Having a VPN is already a wise move. Having a VPN with a kill switch is even wiser.
If you have a slow internet connection while using a VPN or worry about being exposed while using untrusted public WiFi, a VPN kill switch is your go tool.
While there are many great options to choose from, you can check our ranking of the best VPNs out there, and choose the right one for your needs!
Leave your honest feedback
By leaving your honest opinion you can help thousands of readers to choose the best VPN. We accept genuine & helpful user feedback, either positive or negative. Have in mind that biased feedback will not be published. If you want to share your opinion, experience or advice, we want you to spill the beans!
TOP3 Most Popular Coupon Codes