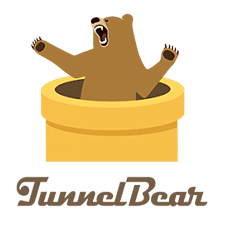 A Canadian VPN provider created by two tech industry giants - that's exactly what we'll be talking about in this TunnelBear review. Although not as popular as many other VPNs on the market, TunnelBear seems like the more and more frequent odd choice.
Well, I decided to find out why that's the case, and I'm going to share the answers with you - all in the following TunnelBear VPN review.
TL;DR: TunnelBear, being the underdog of the industry, still provides some cool features for people who are looking into VPNs. Although it lacks in the speed and some feature department (doesn't support Netflix), it makes up with its good track record when it comes to security.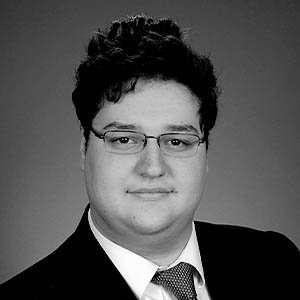 Benjamin Dynkin
Co-Founder & CEO of Atlas Cybersecurity
Why are online privacy & identity protection topics so important these days?
Data is the new oil. Multibillion-dollar companies exist entirely based on selling your data. While there are certainly tremendous conveniences in this paradigm, it is also incredibly intrusive into the most private reaches of a person's life. This concern is only heightened when on a near-daily basis, companies become victimized by criminals looking to steal personal information. These factors have combined to place online privacy and identity protection front and center for many people.
Pros
Supports torrents
No logs, no leaks
Has a free version
Cons
Slow speed
Based in Canada
No Netflix
TunnelBear Review: PROS
As per usual, we'll start this TunnelBear review off by talking about the security side of this VPN provider. The reasoning behind this is rather simple - security is the reason why most people look for a VPN, in the first place.
It was the main criterion through which I looked at TunnelBear, too - I told myself that if this VPN is secure, it will be worth to actually try it out. Lately, there's been a lot of awareness around the issue of how society, as a whole, should pay more attention to digital privacy issues[1] - VPNs are at the forefront of that discussion, after all.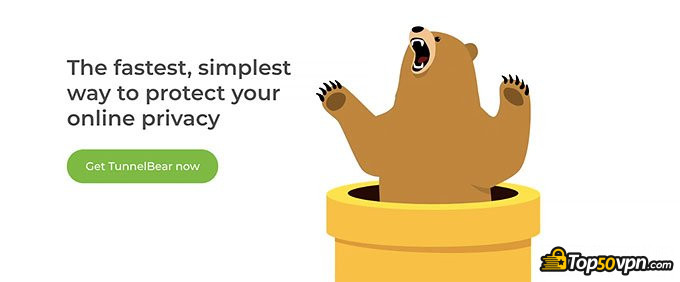 To be completely honest, though, their mascot kind of won me over real fast. Cutest pixelated bear I've seen in a while.
AES 256 - The Best Data Encryption Around
If you're a tech geek, then the name "AES 256 BIT" is already an automatic win in your book when it comes to VPN providers.
However, if you're not that familiar with the various methods of encryption, then let me explain why this AES 256 is the best deal that you'll ever get data protection-wise.


AES 25-bit encryption is the latest form of data and information encryption. It is used in a lot of the most popular VPNs in the market - if you're wondering is TunnelBear safe, you'll be glad to hear that they use AES, too.
Just to help you understand the level of strength that AES 256 provides, imagine this: if every person in the world owned 10 computers and would try to crack this security system simultaneously, it would take around 77,000,000,000,000,000,000,000,000 years to decipher the first encryption key! That's insane!
Table: TunnelBear's security features
Keeping the above-given information in mind, you probably won't be surprised when I tell you that the top governmental agencies in the US (i.e. the FBI) use AES to secure their classified data. And, as I've mentioned earlier, since this is a TunnelBear review, the bear offers you the same type of security, too!
Latest TunnelBear Coupon Found:
Free
TunnelBear Trial
If you're looking for the best free VPN trial, the search is over. Use this TunnelBear coupon & get free 7 days to try it out!
Expiration date : 02/10/2023
841 People Used
Only 69 Left
No DNS Leaks
There are a few problems that plague the VPN industry all throughout - IP and DNS leakage is one of them.
DNS are Domain Name Systems. When you use a VPN, it encrypts both your location (IP) and the domain that you're trying to access. For example, if you were to visit Google, a third party would not see you entering "google.com" - instead, they would see a random string of numbers.
When your DNS leaks, third parties (mostly - governmental agencies) are able to see the websites that you're accessing. That's not something you'd want if you're using a VPN.
Thankfully, if you're wondering is TunnelBear safe, the VPN provider comes through once again - the company employs the industry-standard OpenVPN protocol, which prevents any and all DNS and IP leakage. Or so they say.

Since I wanted this TunnelBear review to be as thorough as possible, I decided to test their supposed leakage-proof system myself. And, well, they were telling the truth - the test did not find any leaks at all.

Did you know?
No Logging Policy
If you read through some of the TunnelBear reviews online, you'll notice a lot of people asking "does TunnelBear keep logs?".
Arguably an even broader issue, data logging has been the reason for many different failures in the VPN market. And rightfully so - it's something that VPN users take very seriously.
If your VPN provider logs your data, this means that they keep track of all of the websites that you've visited and all of the files that you've shared. This information is later either sold to advertising firms, or handed over to the government (this is especially true if the VPN is based out in one of the 5-Eye or the 9-Eye countries).
So, does TunnelBear keep logs?
No, they do not. At least according to their official website.

Which information does the Tunnel Bear VPN collect?
The company is actually surprisingly transparent with the information on the data that they DO collect. This would include:
Account user data;
Operational data;
Personal and financial data of your payment;
Some cookies.
The above-given information is needed in order to provide the most optimal customer support possible, and to prevent any payment fraud. Tunnelbear does state, however, that they DO NOT track your IP address, DNS queries, files shared through P2P, etc.
This part of the TunnelBear review wasn't only important to me personally - data logging is a big issue, so you should always check the background of any VPN that you're thinking about buying. TunnelBear has a clean track record, though - good on them!
VigilantBear (A Fancy Name for a Kill Switch)
I gotta hand it to them - TunnelBear really do know how to stay with the theme.
As another added security feature, the VPN provider offers users something that they call the "VigilantBear" - it's simply a fancy, themed name for a kill switch.
Kill switches might seem like a "nice-to-have" feature for a VPN, but they are actually super-cool and important if you want to browse with a peace of mind. It's nice to be able to add it to this TunnelBear review.
Table: TunnelBear's compatibility
When you're browsing through the internet with an active VPN, there are many different things that might happen - your internet connection might go out, your VPN might fail, etc. In such cases, you would normally become an open book - everyone would be able to see what you're doing. This is where VigilantBear comes in.
The kill switch cuts off all of the processes that you were doing in the event of a loss of connection. This means that, if you're disconnected from the VPN, you don't need to worry about your processes being exposed - they will simply be terminated.
So, if you were still wondering is TunnelBear good when it comes to cool features or is TunnelBear safe, you should feel that much calmer!
Supports Torrenting and Tor
P2P (Peer-to-Peer) file sharing is one of the main reasons why people might want to use a VPN. Although the name might sound fancy at first, it most commonly refers to torrents - it's just that some VPN providers try to avoid that word on their official pages.
It's cool that I can state in this TunnelBear review that the VPN does support torrents and other P2P file sharing. While the case used to be a lot different (TunnelBear used to shy away from torrenting and Tor), things have changed.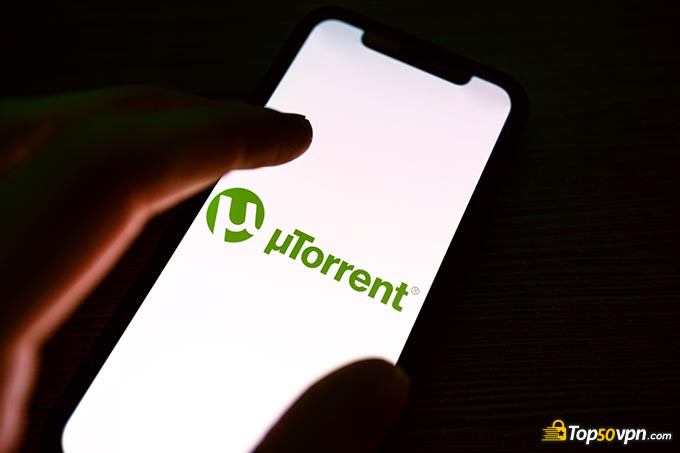 The fact that the bear VPN also supports Tor is great news for people who are asking is TunnelBear good and for those who are obsessed with the maximum amount of security.
Tor (otherwise known as the Onion Browser) is important to people who want to employ every single possible tool to help them keep their information safe from prying eyes.
A Free Version
A free version of a VPN - this is something that very few VPN providers can say that they have. Well, it just so happens that TunnelBear is one of those providers.
In general, people don't tend to look very favorably upon VPN providers that offer free services. More often than not, they are seen as a scam. However, there have been no notable complaints about the free version of TunnelBear.
As some TunnelBear reviews mention, though, the free version isn't anything spectacular. It offers you a bandwidth of 500MB - that's really small, especially for most uses that you would have for a VPN.
TunnelBear Review: CONS
Now that you've got the idea about the positive sides of the VPN, let's turn this TunnelBear review around and talk about the main issues that people have with this e-bear.
Located in Canada
While it's cool to know who TunnelBear are and where they're based, it does cause some concerns, too.
TunnelBear is located in Toronto, Canada. As you may or might not know, Canada is part of the "Five Eyes" agreement - this means that it gathers information from telecommunication companies and ISPs about their customers and shares it with other countries.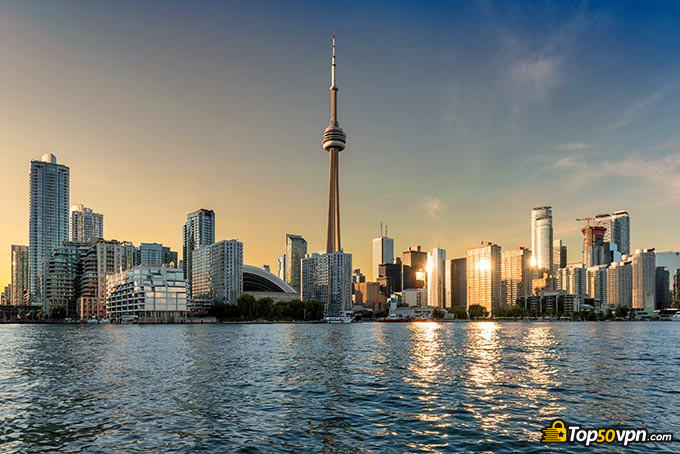 While some VPNs do make the argument that a VPN is usually a private company and so the government has no legal authority to ask for information from it, it's still something that doesn't really make you feel… safe.
TunnelBear says that that company does not log information, and so even if the government was to ask to hand certain data over, there would be no data to be given. While it's unclear if that would actually be the case, it is worth mentioning that the bear has not had any notable scandals or issues concerning this topic… yet.
Slow Download Speed
An important part of any VPN provider is the speed of their product. Although it is usually split into upload and download speed, most people who use a VPN place their emphasis on the latter one (I wonder why…).
I took the liberty to test out TunnelBear's speeds, and, well… They weren't magnificent.
Testing from the EU, I got these results of their USA server:
Ping: 118
Download Speed: 40,13 Mbps
Upload Speed: 21,32 Mbps
While the server was literally located on the opposite side of the world, the speeds were still meh. I've used quite a few VPNs before, and I have to say - TunnelBear's download speed definitely did not impress.
That said, the thing that really did impress me was the EU server speed. It was a whole different story!

No Netflix Support
The bear does not support Netflix. That's a bummer.
It isn't too odd, though. Netflix has been trying to ban the use of VPNs - and, obviously, has been at least somewhat successful.
The above-mentioned effort comes from VPNs often being used by international users to view Netflix USA's geo-locked content. It's a super-popular reason to use a VPN, so TunnelBear probably does miss out quite a bit.
Since this VPN lacks not only security but also other important features, why don't you choose the VPN provider, which has it all? Take a look into ExpressVPN and CyberGhost. They're not only fast and secure, but also allow torrenting and Netflix.
Price
Now that we've finally covered the key points of the TunnelBear VPN review, there's one more thing left to discuss in order to tell for sure is TunnelBear good or not - the pricing.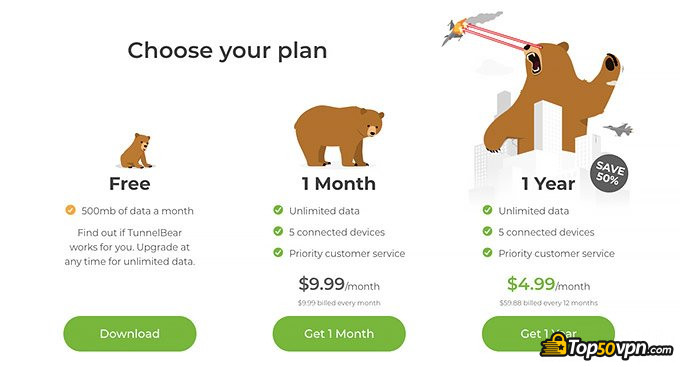 In addition to the amazing animations, the pricing the company offers is really good!
If you choose to purchase their 12-month plan (the most popular one), you'll be charged $4,99 every month. With it, you'll get an unlimited amount of data, priority customer support (ticketed, but fast) and will be able to connect up to 5 devices at a time. That's a great deal, and it's one that I chose for this TunnelBear VPN review.
What is the Tunnel Bear VPN price?
All of the options are, as follows:
Not too bad!
Here is The Best TunnelBear Offer I Found:
Free
TunnelBear Trial
If you're looking for the best free VPN trial, the search is over. Use this TunnelBear coupon & get free 7 days to try it out!
Expiration date : 02/10/2023
841 People Used
Only 69 Left
Conclusion
If you've read through many different TunnelBear reviews up until now, you might be asking - would I personally recommend using this VPN?
I would, but with caution. All in all, it's a great VPN, but there are some catches.
Honestly, I had a lot of fun testing the VPN while writing this TunnelBear review. It's easy to use, supports Tor and P2P file sharing (torrenting) and has a great price tag. The speed was a disappointment, but I didn't really need all that much of it, to be frank.
Does TunnelBear keep logs? No, it doesn't, but since the company is located in Canada, you should be cautious and do some more digging if security is your No. 1 priority. I haven't encountered any issues with that, though.
If you've enjoyed this TunnelBear review, but you're still not sure whether or not you'd want to actually try the VPN provider yourself - write them a ticket! They respond rather fast, and will probably be able to provide any and all information that you might need.
If this VPN provider doesn't quite cut it for you, don't worry - there are better alternatives out there. You can always check out ExpressVPN or CyberGhost - they're some of the most popular VPN providers in the current market, and rightfully so. Furthermore, if you'd like to see how TnnelBear compares with said VPN providers, you can do so here.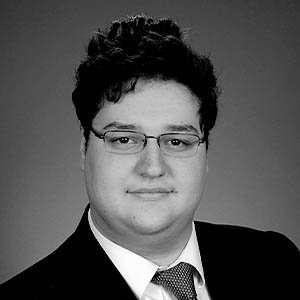 Benjamin Dynkin
Co-Founder & CEO of Atlas Cybersecurity
Contributed by: Benjamin Dynkin , Co-Founder & CEO of Atlas Cybersecurity
As the Co-Founder and CEO of Atlas Cybersecurity and the Co-Executive Director of the American Cybersecuri...
Read Full Bio...
Scientific References
contributed by:
Benjamin Dynkin
, Co-Founder & CEO of Atlas Cybersecurity
1. Adam D. Thierer: 'The Internet of Things and Wearable Technology: Addressing Privacy and Security Concerns without Derailing Innovation'
Leave your honest TunnelBear review
By leaving your honest opinion you can help thousands of readers to choose the best VPN. We accept genuine & helpful user reviews, either positive or negative. Have in mind that biased reviews will not be published. If you want to share your opinion, experience or advice, we want you to spill the beans!