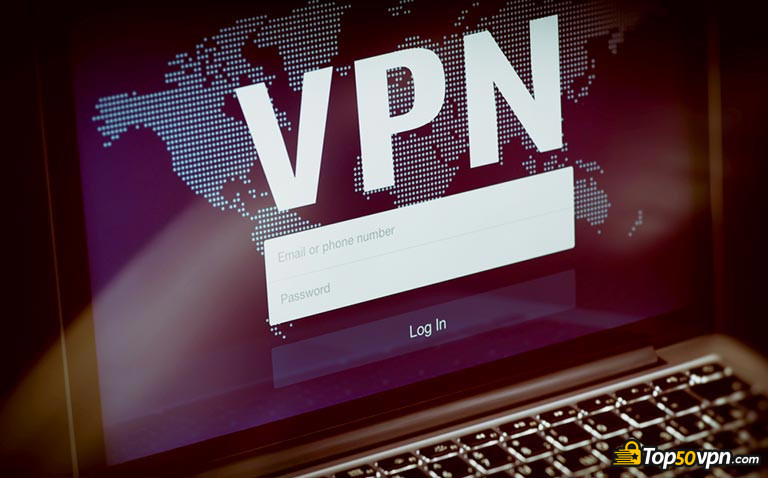 Using a VPN might seem like a breeze before installing it, but many people get confused as soon as they start up their newly-acquired security programs. To help you get started and make the process of learning how to use a VPN as smooth as possible, I've put together this tutorial.
Utilizing one of the most popular and legitimate VPNs in the entire industry, we'll walk through the entire process of installing and using the piece of software. While we are going to be using a specific VPN as an example, the advice and information provided will be suitable for most top-tier VPNs out there.
First things first, though - let's talk about the best and most notable features of a VPN.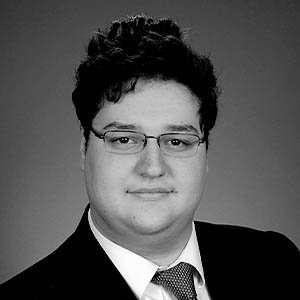 Benjamin Dynkin
Co-Founder & CEO of Atlas Cybersecurity
What is important to keep in mind when using the VPN?
It is important to understand what a VPN does and does not do. VPNs are amazing tools to ensure your privacy and keep you anonymous, but they are not a silver bullet. Understanding that your privacy is protected still means that you must protect your security with good browsing habits and never giving your information to questionable or suspicious sources.
Why Learn How to Use a VPN?
Now, naturally, if you're reading this "how to use a VPN" tutorial, you probably already know that VPNs can be some of the best tools for the preservation of online security and anonymity. Not only are they amazing at concealing your IP address and providing you with a new one, but also at providing you with the tools to protect your identity.
However, if pressing the "ON" or "OFF" button on your VPN would be all there is to it, there probably would be no need for a "how to use VPN" tutorial, now would there?
Truth be told, VPNs are a bit more complicated than that. As a result, they have quite a few additional functions other than keeping you safe online, though.
First of all, content streaming. VPNs can be (and often are) used to access some forms of content (TV shows and movies on sites like Netflix, videos on YouTube, etc.) that would otherwise be region-restricted.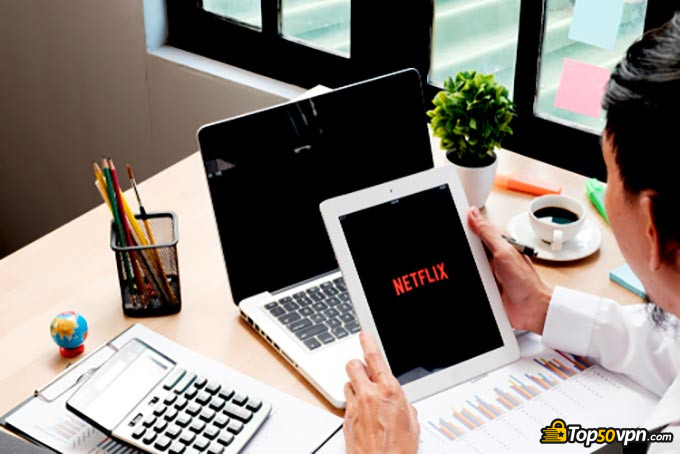 There are some intricacies with this process, sure, but we'll get to that later - for now, it's worth knowing that's it's one of the main reasons why people learn how to connect to VPN.
Another big reason might be file sharing. If you want to send and receive files via torrenting sites, you face a big chance of your IP address leaking to third parties who might then want to bring you some harm. VPNs help avoid these problems.
There are many more niche reasons for why you might want to learn how to use a VPN (Article 13, online payments, and so on), but the fact of the matter remains the same - VPNs (at least the top-tier ones) are great tools with multiple important uses.
The Basics and Choosing a Proper VPN Provider
The very first thing that you'll need to do in order to figure out how to use a VPN is install and run it for the first time.
Now, most VPNs have a pretty straightforward installation process - you download the client (whether on Mac or a Windows device), go through the installation screens and that's it - it literally takes a few minutes. Things might be a bit different with mobile devices, but the general process is still going to remain the same.
For the sake of this tutorial, I've chosen to go with one of the best VPNs in the current industry - NordVPN. NordVPN has a huge variety of servers to pick from, is really affordable and provides some great speed and security parameters - it's the perfect VPN to use as an example.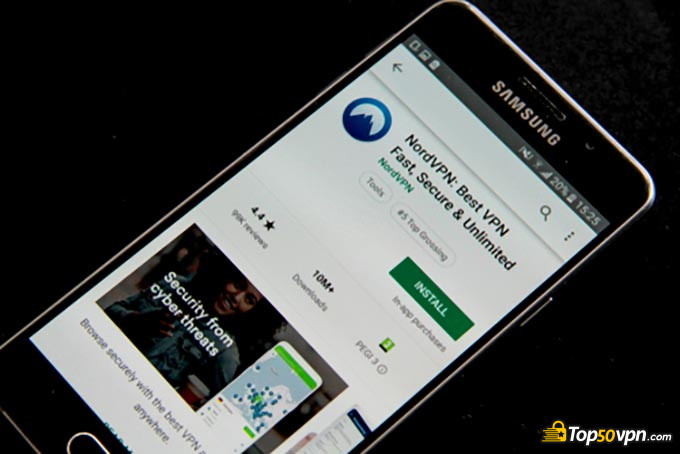 Notably, whether you choose to also use NordVPN as your preferred VPN provider or not, it is still highly advisable that you go with one of the top names of the industry. While you might feel like you've "struck gold" with some shady, never-heard-of-before VPN, a lot of the time, there's something fishy going on in the background.
Table: The main features of NordVPN
Now, while the basics of how to use a VPN are pretty simple and straightforward, let's take a bit of a closer look into the specifics of things. The way that we'll go about this is by taking each of the main uses of a VPN and discussing the essential things you should know about every single one of them.
As you might have guessed, since online security is the key aspect of the VPN industry, we'll start off by talking about how to connect a VPN and use it for safety and anonymity.
VPNs as Tools for the Preservation of Online Privacy
Once you turn on your VPN for the first time, there are a few things you should do before pressing the activation button. All of these things revolve around the question of how to use a VPN, and all of them are security-related.
Kill Switch
First of all, in the settings tab, check to see whether or not the VPN has a kill switch. If you've decided to use one of the best VPNs in the industry, the question of whether there's a kill switch or not shouldn't exist - all of them have this function.
Kill switches are the final safeguard between your sensitive information and a potential hack. The way that these functions work is that they terminate all of the processess that you're currently doing (downloading a file, chatting on an online forum or simply browsing a website).
Kill switches have a toggle function with most VPNs, and it isn't uncommon for them to be turned off by default. This is because having everything suddenly shut down because of your VPN losing connection to the server can get rather annoying. That being said, you should always toggle the kill switch on - safety is the No. 1 priority.
Latest NordVPN Coupon Found:
GET 63% OFF
+ 3 Months Free
Looking for ways to secure yourself online? What if we told you that you can get the top VPN on the market for way less - grab NordVPN 60% discount now & get 3 months FREE!
Expiration date : 10/12/2023
3,191 People Used
Only 99 Left
AES 256
Yet another feature that should always be checked on installation, AES 256 is a security system that encrypts your information. It doesn't only use some random algorithm to do so, however - by many accounts, AES 256 is the best data encryption system in the world, and it is virtually unbreakable.
Given that the vast majority (if not all) of the VPN industry top-dogs use it, the question of how to use a VPN becomes even more interesting, doesn't it?
However, for anyone wanting to find out how to connect to a VPN, I'm here to tell you that some VPN providers do have AES 256 turned off by default.
Instead, you'll find that they utilize the services of AES 128 (a lower version of AES 256) combined with the OpenVPN protocol (it's a protocol that ensures safe Peer-to-Peer and Peer-to-Point connections, and is used as an industry standard with both AES128 and 256).
Now, while learning how to use VPN, it's important to keep in mind that this isn't necessarily a bad thing. There's a reason why your VPN provider is opting to use an older version of the data encryption system. And that reason is speed.
You see, AES 256 tends to slow down your connection - big time. Since most VPNs want to keep their speed parameters high for a multitude of reasons (we'll get to that), and since users typically won't use anything that isn't SUPER FAST, that sometimes results in lower security parameters.
That shouldn't be the case, however.
While learning how to use a VPN or even just how to connect to a VPN, always remember - no matter how fast or full of features your tool is, it won't do you any good if it's not safe and leaks all of your data the very first day you decide to use it.

Did you know?
Choosing the Right Server
I'll only touch on this briefly, since it has more to do with some other VPN features, but it's still worth addressing, nonetheless.
Once you figure out all of the main settings for your VPN, you'll have to connect to a server. Depending on what you want to use the VPN for, there will be different servers that are recommended for your location.
My advice to you is to try and always find a server that would have some above-average speed parameters, but that would also be super-safe and without any history of crashes, leaks or anything else of that nature. Most top-tier VPN providers are able to say that all of their servers are like that, but it's still something worth taking into account.
VPNs as Tools of Content Streaming
With security out of the way, the next big reason why anyone would want to learn how to use a VPN is content streaming.
I've mentioned this at the beginning of the "How to Use a VPN?" tutorial, but VPNs are very popular tools to use if you want to access content on sites that aren't showing that content in your region.
Netflix is probably the best example of this.
The content streaming platform offers users region-restricted TV shows and movies. It is an extremely popular target when it comes to VPNs, and is also one of the main reasons why people are opting to learn how to use VPN, in the first place.
However, things aren't really all that simple all the time.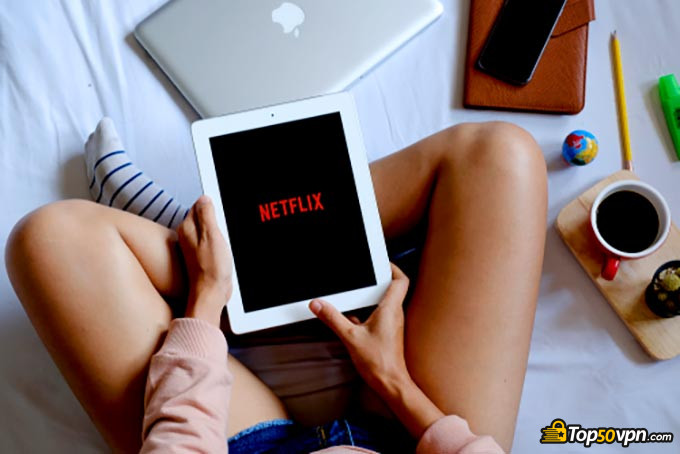 Netflix has been cracking on the use of VPNs for a while now. And they've been rather successful at doing so, too - more and more VPN providers are shrinking the sizes of their list of servers that still support Netflix. Even some of the industry giants aren't able to deal with Netflix's ruthless crackdowns!
That said, if Netflix (or any other content streaming platform, for that matter) is your reason for trying to learn how to connect to a VPN, always do some prior research of the VPN you're opting to purchase and use. If it has only 1 or 2 servers that still support Netflix, there's a pretty big chance that, in a month's time, both of those servers will be closed down.
Speaking of servers, you'll want to choose very specific ones for your Netflix, Hulu and other content site-viewing pleasures. For example, with NordVPN having over 5000 servers, there are quite a few to pick from when it comes to content streaming. Most other VPNs aren't going to have this big of a pool of choices.
VPNs as Tools for File Transfering
Peer-to-Peer (P2P) file sharing is something that everyone who uses the internet does. Whether you're sending a photo to your friends or torrenting a file from one of the many torrent sites online, you'll definitely want to learn how to use a VPN for these reasons.
It's especially so the case with torrenting. You see, when you're downloading a torrented file, it's being sent to you in small portions. The sender can then insert a virus into those small portions, and your firewall might not detect it.
If you're using a VPN and masking your IP address, the sender (or hacker, I guess) won't see your personal IP, and will thus have little-to-no information about you which they could then use against you.
Server Speed
This point is really important with content streaming, too, but it's crucial when it comes to sending and receiving files.
Learning how to connect to VPN, you should know that all of the different servers you'll see on the server list don't only have different uses - they are all very different in download and upload speed, as well.
The most important part here is that you choose a server that would have good parameters in those specific areas - usually, that's the server that's closer to your region.
Furthermore, some of the best VPN providers out there have special torrenting servers that not only have great speed parameters, but are also extra safe. Definitely something to look into!
Finally, while it's not technically related to the question of how to use a VPN, it's still worth mentioning - there are VPN providers that don't support torrenting, in general. So, when choosing the perfect tool for yourself, always keep this in mind.
Conclusions
So - that's it! You should now not only know how to connect to VPN and how to use a VPN, but also be able to pin-point the main features needed for your own, specific wants and needs.
Thanks for reading, and good luck!
Table: Top-rated VPNs in the current industry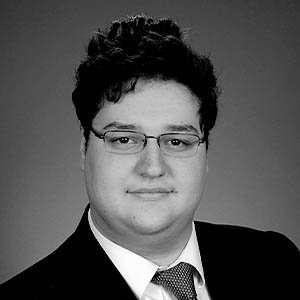 Benjamin Dynkin
Co-Founder & CEO of Atlas Cybersecurity
Contributed by: Benjamin Dynkin , Co-Founder & CEO of Atlas Cybersecurity
As the Co-Founder and CEO of Atlas Cybersecurity and the Co-Executive Director of the American Cybersecuri...
Read Full Bio...
Leave your honest feedback
By leaving your honest opinion you can help thousands of readers to choose the best VPN. We accept genuine & helpful user feedback, either positive or negative. Have in mind that biased feedback will not be published. If you want to share your opinion, experience or advice, we want you to spill the beans!