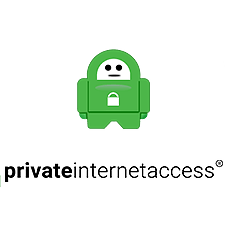 Are you looking for a good VPN provider? Do you care about your security? Well, if you've answered "YES!" to both of those questions, then you'll need a reliable Private Internet Access review to help you decide whether this VPN is worth your attention or not. And that is exactly the question that we'll try to answer.
You could also check out how Private Internet Access compares to other VPNs in the industry. It's actually pretty simple - all you need to do is input the names of the desired VPNs into our comparison tool and press "Compare Now"!
TL;DR: Private Internet Access is an ever-growing name in the world of VPNs. And with good reason - it's fast, safe, offers a lot of the features that the industry "top dogs" provide, and has a very reasonable price tag.
Pros
Super affordable
Doesn't log your data
Good speed
Cons
Located in the United States
No live customer support
Private Internet Access Review: PROS
There are many ways to start a Private Internet Access review, but I figured that the best way to talk about the VPN provider's credibility is to mention the company's reputation.
Many Years of Accumulated Positive Reputation
As of late, the VPN market has been flooding with new and up-and-coming VPN providers. It's becoming increasingly more difficult to pick out a VPN that you could actually trust - believe me, I know!
Table: Essential information about Private Internet Access
This is why more and more people are turning towards the industry veterans - as you might have gathered from this PIA VPN review, this service provider is one of them.
In this market, reputation is important. While it's super easy to lose this reputation (all it takes is a single DNS leak and questions like "is Private Internet Access safe?" start pouring in), PIA has done a great job in maintaining a clean name.

The company has been in business for almost 10 years, and hasn't had any notable security breaches, data logging events or any other severe scandals. 10 years is a long period of time when we're talking about the VPN industry!
With multiple different awards further claiming this VPN service provider's legitimacy, it sure does create an aura of trust. Hell, as skeptical as I was before buying it and writing this Private Internet Access review, the fact that they're already a "time-tested" company sure does give credit where credit's due.
Latest Private Internet Access Coupon Found:
Save 73%
On PIA 2-Year Subscription
Receive a 73% discount and pay as low as $2.50/month with this Private Internet Access coupon. Enjoy top privacy for less!
Expiration date : 02/10/2023
2,956 People Used
Only 44 Left
Does Not Log Data
If you're at least somewhat familiar with VPNs, the term "data logging" probably instills fear and uncertainty in your heart. It is also one of the main topics that people look into when they're trying to find out is Private Internet Access safe. If you've never heard about it before, though, let me give you a short explanation.
Data logging is a process when your VPN provider tracks your personal information while you're using the VPN. This information can include your own, personal details, browsing history, P2P activities, and so on.
Later, there are two possible scenarios - either your information is sold to third parties (usually these would be huge advertising agencies) or handed over to the government.
What about this PIA review, though? Does Private Internet Access log their customers' data? Well, it doesn't seem so.

On their official site, in the "Frequently Asked Questions" section, the company firmly states that they do not log any nor all customer information.
While it is common practice for a VPN provider to track some data of their customers (technical info, billing details, emails, etc.), many customer Private Internet Access reviews seem to approve of the company's above-given statement.
That is definitely reassuring, especially when trying to decide is Private Internet Access safe or not!

Did you know?
No DNS or IP Leaks
DNS (Domain Name Server) and IP leaks are yet a couple of other popular issues that seem to plague many VPN providers today. To put it very simply, when you're using a VPN, the domain names that you're visiting are encrypted. If your VPN leaks DNS, third parties can see the websites that you're visiting - it basically beat the purpose of having a VPN in the first place.

To test the company myself (and to make this Private Internet Access review that much more credible), I've performed some leak tests of my own. The results were just as expected - PIA does not leak your DNS and IP.

Really Fast
Over the years, I've used a wide variety of different VPNs. I've used them both to protect my information, and to avoid possible identity theft issues[1]. Because of the nature of my work, I also need my VPNs to be fast - especially when it comes to the download speed. Well, I can safely say that no other service beat the Private Internet Access speed.

I've used Top50VPN internet speeds test tool to measure the Private Internet Access speed - the test was performed from the eastern side of Europe, and I tested the EU (Amsterdam) server itself. The results were amazing!
Having the download speed at almost 73 Mbps is something that few VPNs out there can boast about. Now, having said that, you should keep in mind that the speed of your VPN will also be heavily dependent on your own system, as well.
If your hardware is out of date or your ISP decided to pull a fast one on you and slow down your connection, then even the fastest VPN in the world won't help you!
OpenVPN and AES 256
The thing that I haven't seen many Private Internet Access reviews stress is that the VPN provider doesn't only employ the OpenVPN protocol, but also provides the ability to use the AES 256-bit encryption.
Damn, that was a mouthful… Let's take it a step at a time.
OpenVPN is the most common and trusted VPN protocol out there. It is an open-source piece of software that is used to create secure connections between two parties.
While some VPN providers choose to dismiss OpenVPN and use a protocol of their own (I'm looking at you, Hotspot Shield), it is highly inadvisable, for OpenVPN is the industry-trusted standard. And, as you might have figured out from this PIA review, the company does use it, too.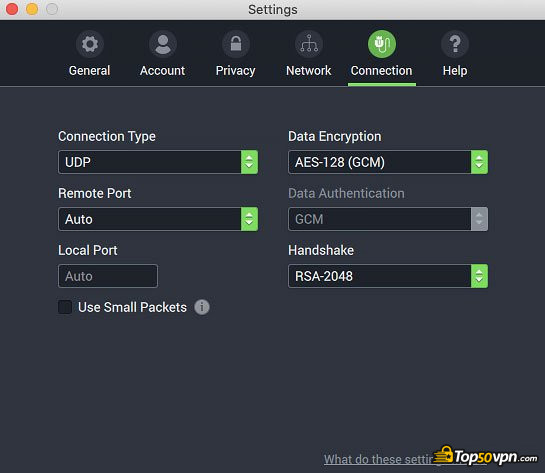 Now, AES 256 is the interesting part. It is a form of data encryption, and PIA allows its customers to use it, if they wish (it's not the default setting - however, you can toggle it at any given time). What's so special with AES 256, though?
AES 256-bit encryption is used by the governmental agencies in the US - namely, the FBI and the CIA.
Let me put it this way - choosing a VPN provider that offers the option to use AES 256 (since this is a Private Internet Access review, you could say - this provider) is the same as placing your data into the hands of the FBI for safekeeping. That's some serious level of security!
Torrents? Yes! Netflix? Kind of.
While some Private Internet Access VPN reviews seem to avoid mentioning this, the VPN supports both torrenting (P2P, or Peer-to-Peer file sharing) and Netflix USA.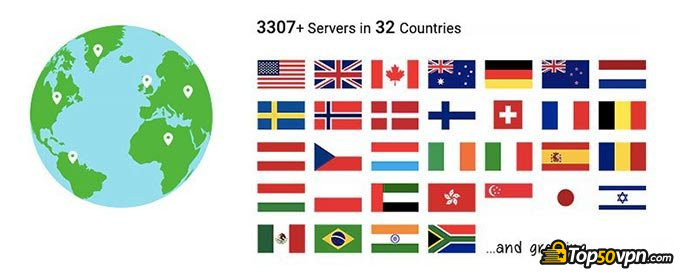 With more than 3000 servers, torrenting is something that you'll be able to do with ease if you use the PIA VPN. While international users are also going to be glad to hear that Private Internet Access unlocks Netflix USA and all of its geo-restricted content, it does so with a very limited amount of servers.
This is probably because Netflix has been cracking down on the use of VPNs in order to access its content. Having said that, it's still super cool that the company offers this feature.
Private Internet Access Review: CONS
Now that you know all of the great things that the VPN provider offers, let's turn this Private Internet Access review around and take a look at some of the more negative aspects of PIA.
Located in the United States
While I was doing research for this Private Internet Access VPN review, I came across the fact that the company is actually located in the United States. This isn't ideal, to say the very least.
Table: Information about the company behind Private Internet Access
The US is the country that established the 5-Eye surveillance alliance. This means that all of the unprotected information that your ISP gathers from you is spread out all over the world, available to all of the governmental agencies that might be interested.
Since VPNs are most commonly used in order to avoid being tracked, this poses a major issue.
Now, you might say - you mentioned unprotected data, but doesn't the VPN do exactly that - protect it? Well, things aren't as simple as you might think.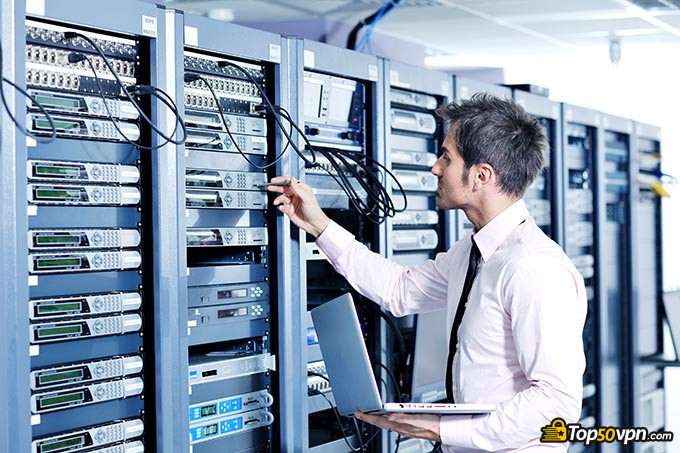 If you operate in a country that falls under the 5-Eye or the 9-Eye jurisdiction, you are required by law to track your users' activities and report them to the corresponding governmental agencies.
On their official page, PIA state that this is only applied to the telecommunication and internet-providing firms, and since their VPN is a private entity, they are not obliged to do so. Is that true or not? Well… Tough to say for sure.
Doing some research online, though, and reading through the various Private Internet Access reviews you will see that, whatever the case might be, this does make people think. The general feeling, though, seems to be rather positive - people tend to believe PIA.
No Live Customer Support
Another popular complaint that may PIA reviews have (this one included) is that there is no live customer support for this VPN. This isn't too surprising, though - it's one of the more popular issues that many VPN providers have.
That being said, the lack of a possibility to chat with a customer support agent live is rather cumbersome. PIA uses tickets - you write them an email with a corresponding issue, and they get back to you. This sucks if you have some pressing matters, and need an answer ASAP.
As some Private Internet Access reviews point out, however, the company does have a Twitter account. While you could go and ask them questions there, the account is (seemingly) mostly used for promotions and various other matters.
Price
Pricing is a super important part when it comes to a VPN provider's longevity. Since there's a whole lot of competition within the VPN market, providers have to come up with ways to minimize their costs without hurting the service itself. Well, it seems that PIA has found a way to do so.

If you were to purchase their most popular plan (the 2-year one), you would have to pay $3,49 per month. That's an insanely small amount of money! The natural question that most people would have is simple - what's the catch?
Well, to be completely honest, there doesn't seem to be one.
What is the Private Internet Access VPN price?
The whole pricing list is, as follows:
The only thing that seems a bit odd (and what a lot of other PIA VPN reviews fail to mention) is that there's only a 7-day money-back guarantee.
The golden standard within the VPN industry is thought to be 30 days from your initial purchase - Hotspot Shield VPN, for example, even offers a 45-day guarantee! It does seem rather peculiar, but it's not necessarily a huge issue in of itself.
Other than that, however, it seems that most Private Internet Access reviews agree - the cost is simply amazing!
Summary
As I've mentioned earlier on in this PIA VPN review, the VPN market is becoming more and more competitive by the day. This, however, also means that it is becoming increasingly more difficult to find a reputable and trustworthy VPN provider for your own, personal use.
It all kind of boils down to your own personal preferences, though. Some providers have amazing speeds and a whole lot of features, but lack in the security department. Others are super secure, yet they are also super slow.
As you might have already gathered from this Private Internet Access VPN review, this VPN is somewhere in the middle. It has amazing speeds, offers a lot of the main features that are common for VPNs (supports Netflix, torrents, etc.), and is also really secure!
With so many years of reputation behind it, one would think that PIA is truly trustworthy.
Here is The Best Private Internet Access Offer I Found:
Save 73%
On PIA 2-Year Subscription
Receive a 73% discount and pay as low as $2.50/month with this Private Internet Access coupon. Enjoy top privacy for less!
Expiration date : 02/10/2023
2,956 People Used
Only 44 Left
Conclusions
So, is PIA worth it?
Well, judging by the entire Private Internet Access review, I'd say yes.
The Private Internet Access speed is great, the VPN offers great features and some uncontested security features (i.e. AES 256). While the company's location might not exactly be ideal, it doesn't seem to have been a problem up until writing this Private Internet Access review, so there's really no reason for things to suddenly change.
Furthermore, all of the above is backed up with many years of experience in the industry and a strong built-up reputation. If that's not reassuring, then I don't know what is!
Scientific References
1. Leyla Bilge, Thorsten Strufe, Davide Balzarotty, Engin Kirda: 'All your contacts are belong to us: automated identity theft attacks on social networks'
Leave your honest Private Internet Access review
By leaving your honest opinion you can help thousands of readers to choose the best VPN. We accept genuine & helpful user reviews, either positive or negative. Have in mind that biased reviews will not be published. If you want to share your opinion, experience or advice, we want you to spill the beans!