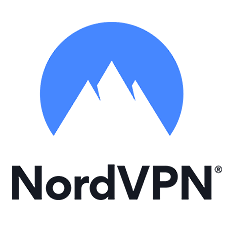 In a world full of various different VPN providers, it can be difficult to pick the one that would suit you best. Well, I'm here to help you solve that problem - in this NordVPN review, we'll take a look at one of the most popular VPN providers out there.
We'll talk about the pros and the cons of Nord, and discuss how it compares to some other top-rated VPN providers of the industry, such as ExpressVPN and CyberGhost. After figuring out the pricing, I'll tell you whether or not I think Nord's worth your time and money.
TL;DR: NordVPN has garnered a reputation of being on the top of the VPN game, and that's not without good reason. This service provider offers amazing prices, a ton of servers, top-notch protection and many more features!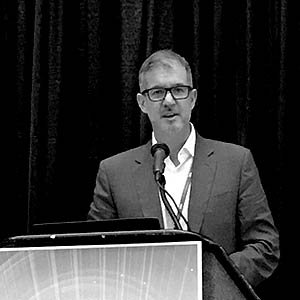 Chase Norlin
Cybersecurity Entrepreneur, CEO of Transmosis
What steps should be taken to keep your identity private & safe when browsing online?
When browsing online, you should use a trusted VPN provider to encrypt your browsing traffic and make your data less valuable for malicious actors. Be cautious of the types of websites you access and the type of information you share with these sites. Password management solutions are also an easy and valuable way to maintain complex credentials for your personal accounts to prevent unauthorized access and theft of personal information.
Pros
Amazing prices
Easy to use
Safe jurisdiction
Great security
Cons
Some plans could have higher discounts
NordVPN Review: PROS
The very first thing that most people think about when they hear the term "VPN" is security. Without a doubt, the safety of your data should be the number one priority when thinking about a VPN. On that note, let's start this NordVPN review off with the question - is NordVPN safe?
The "Internet Condom"
An online news anchor and OG YouTuber Philip de Franco referred to NordVPN as the "condom for your data". In hindsight, this describes NordVPN's security perfectly.
Latest NordVPN Coupon Found:
GET 63% OFF
+ 3 Months Free
Looking for ways to secure yourself online? What if we told you that you can get the top VPN on the market for way less - grab NordVPN 60% discount now & get 3 months FREE!
Expiration date : 02/10/2023
3,191 People Used
Only 99 Left
Kill Switch to Maintain Your Privacy
A "kill switch" is a special feature available from a few, select VPN providers - NordVPN is one of them.

The way that it works is very simple: while you're using the web with NordVPN enabled, you might encounter connectivity issues. In an event that your internet (or the VPN itself) goes out, a kill switch will terminate any and all processes that were running via the VPN. This way, your personal information and browsing history won't be compromised.

Did you know?
Governmental-Level Encryption
I've noticed some customer NordVPN reviews mention this, but it's simply way too cool not to be talked about.

NordVPN offers its customers the infamous AES 256-bit encryption together with the OpenVPN protocol. To your average person, that means nothing - a random string of letters and numbers, right? Well, I don't want to bore you with the long history of data encryption, but let me just say this: AES 256 BIT is used by the US government, FBI and CIA.
All of these institutions employ this data encryption method in order to protect sensitive and super high-profile information.
Yup, you've got it right - NordVPN offers you governmental-level data protection. If that isn't cool, then I don't know what is.
No IP and DNS Leakage
When thinking about a VPN, many people have the fear that their data will be affected by what are known as "IP and DNS leaks".
Avoiding the technicalities, these leaks happen when a VPN's security is breached - following that, sensitive information containing your browsing history, timestamps of when you entered a specific site and some more information is exposed to third parties.
Honestly, these leaks are a big problem when it comes to VPNs, in general - they're quite frequent! Chances are that they'll be even more frequent in the future - with a constant influx of young people starting to use the internet[1], the dangers of data breaches are more prominent now than ever before.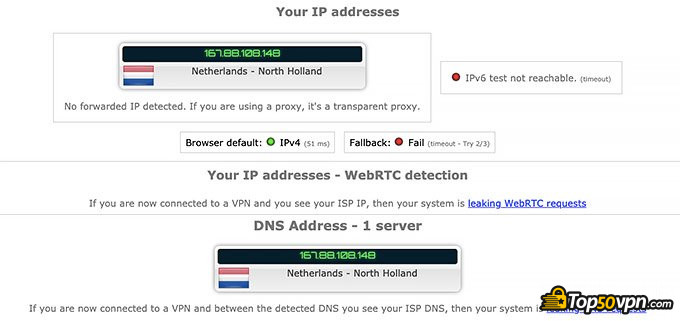 However, I'm proud to say that, while doing research for this NordVPN review, neither I nor my team haven't encountered any leaks, whatsoever. We've performed multiple different tests (3 in total), changing our location for each one - the results were all more than satisfactory.
NordVPN Does Not Keep Logs
If you try and google "is NordVPN safe?", a related search query that you're likely to come across will be "does NordVPN keep logs?".
To put it short, there are many NordVPN reviews that claim that the company actually keeps sensitive information of its customers, and then sells it later on to third parties (namely, the government).
How much merit do these claims possess, though?
Quite frankly, zero.

On their official site, NordVPN exclaims that they have been subject to multiple different PR-based attacks from a competitor. Most of the "does NordVPN keep logs?" questions have actually come from this attack.
The attacker (or attackers) tried to drag Nord's name in the mud, claiming that the company keeps logs on its customers.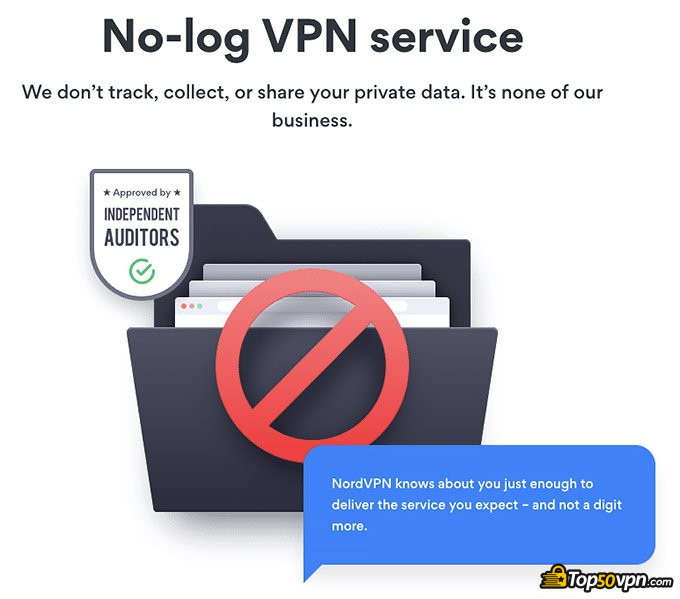 While NordVPN is transparent with the information that they do actually keep (dates, payment info, email addresses - basically, only the necessary data), a lot of people still wonder, does NordVPN keep logs?
It makes sense, though - you can't really trust the VPN provider simply because they claim to be transparent, can you?
Well… Ya, you can.
In the heat of this scandal and everyone asking "is NordVPN safe?", the company hired an independent firm to perform an audit of its services and work processes. After a few months of silence, the results have been released to the general public - no, NordVPN DOES NOT keep logs.
By now, that's basically set in stone.
NordVPN is Located in a Safe Jurisdiction
While quite a few customer NordVPN reviews rush through this fact, it's actually really important when it comes to the safety of the service provider.
NordVPN is located in Panama. While that's a bland statement in of itself, the people that are somewhat VPN-savvy will find this to be a very reassuring fact. Let me explain.
Table: NordVPN company information
People mostly look for VPNs because they want to keep their information safe and sound, away from the prying eyes of third parties.
In most countries, however, there are rules that dictate that a VPN service provider is required to keep and disclose the information of its customers to governmental agencies, upon request. These countries are most commonly referred to as the 5 Eyes or 9 Eyes countries.
Panama is different, however.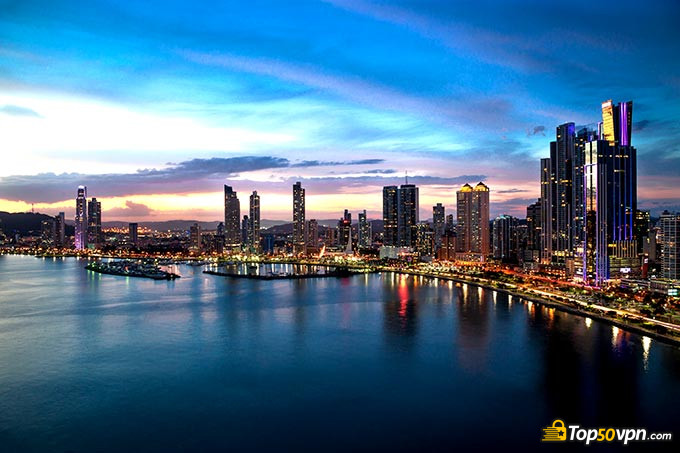 The country has no laws that would require mandatory customer's data reveal of a VPN. Since NordVPN operates from Panama, its users can rest assured that their information is not going to be shared.
Now, let's address some rumors.
A lot of online user NordVPN reviews state that, while paying for the VPN, they've noticed that their payment is processed by a firm in the US. We've tested this out ourselves, and - low and behold - it came out to be true.
This mystery is actually very simple. Nord has addressed this, stating that they process user's payments in the US because this helps them avoid a lot of legal issues. While your payment goes through US borders, however, the VPN itself is located in Panama. Makes a lot of sense, doesn't it?
You Want Speed? They'll Give You Speed!
We've established that NordVPN is as safe as they come - that's great! But what's the next important aspect to people who are trying to find out is NordVPN good?
That's right - speed.
A lot of different factors influence the speed of a VPN. One of the main of these factors would be the number of servers that the VPN provider has. With a huge selection of servers, you'll be able to find one that will guarantee a top-tier surfing experience, with both amazing upload and download speeds.
So… What about the NordVPN speed?
NordVPN is actually one of the leading VPN providers when it comes to the number of servers that the company provides. As of writing this NordVPN review, they offer customers more than 5000 servers to work with - that's an insane amount of choices!
To check whether this would make VPN actually fast, we've performed a NordVPN EU server speed test.
The results speak for themselves. NordVPN has managed to climb over the download speed of the majority of VPNs in the industry (that being 50Mbs), and the ping (in common terms - the thing that makes your online games lag) is noticeably low.
Note: While NordVPN speed is great from the company's server-side of things, a lot of it depends on you, too. Is your PC hardware up-to-date? Is your internet connection working at the maximum capacity? If you want the best possible speed available, you should really look into what you yourself can do to improve it!
NordVPN Allows the Usage of Tor and Torrents
Admit it - you need a VPN so you could… Kchem… Share certain files with your peers, don't you? Well, rest assured - NordVPN has a green light on both the usage of Tor and torrenting.
While this information isn't really shoved "in your face", Nord does state that the company has specific, dedicated servers for P2P (Peer-to-Peer) file sharing.
Table: NordVPN features
What this is is basically that you can share files with another party (person, company, etc.) on the web and know that neither your information, nor the files themselves are going to be compromised.
Some NordVPN reviews avoid talking about this, but, for an extra added layer of security, you could use Tor - the Onion Browser - to share the above-mentioned files. Tor is also famously used to access the Deep Web - with all of these measures in check, it makes for an almost indestructible layer of security.
Netflix USA Available to International Users
A lot of VPNs these days do not provide their international customers the ability to access Netflix USA. This is because Netflix has actually taken a lot of measures against VPN users in order to prevent them from reaching the region-locked content.
Yet again, NordVPN has come through.
Nord offers its customers designated servers in order to access Netflix USA and all of its locked content. If you're an international user, and would like to use Netflix to its fullest extent, NordVPN offers you this option.
NordVPN Review: CONS
There are very few cons that could be mentioned when doing a full-blown NordVPN review. For each small quirk that NordVPN has, there's a huge benefit that it offers in return!
That being said, they could be a bit more lenient with their pricing plans and offer more discounts for people who only want to try the VPN for a month (they DO offer 30-day refunds, though).
Pricing
Since we touched on pricing in the previous chapter, let's get to the bottom of the NordVPN price. After all, even if you're offered the best VPN in the world, you probably wouldn't be willing to pay a limb for it.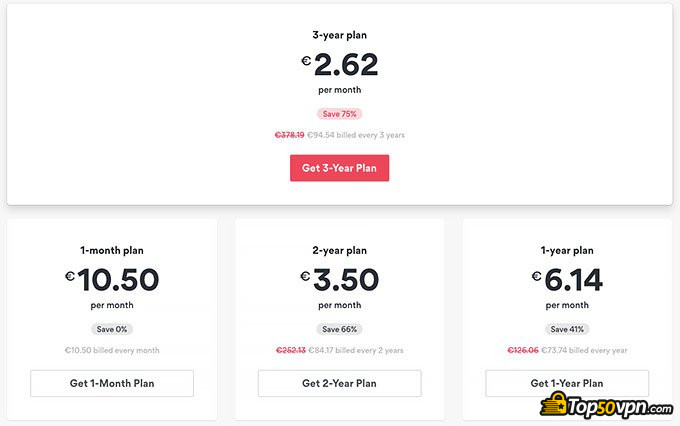 Taking a look at the NordVPN price, however, it seems that you wouldn't need to! After I myself had found out all of the different benefits and features that this provider offers, I was shocked to see the price at the very end.
Their most popular pricing plan - the 3-year one - comes out to a total of only $2,99 per month (here, €1 = $1,14). That's one hell of a bargain! As I've mentioned earlier, even if you're not satisfied with the performance of NordVPN, you can always ask for a refund in the first 30 days from your initial purchase.
What is NordVPN price?
Additionally, here are all of the prices for the different plans that NordVPN offers:
Summary
Many NordVPN reviews exclaim this, but with such a huge number of VPNs currently circulating the market, it can get really confusing trying to find the one that would suit your wants and needs perfectly. However, what do you do when you go searching for NordVPN?
You search for things like "is NordVPN safe?", or "is NordVPN good?". You try to figure out the NordVPN price, features and everything in between.
All of that means that you have specific criteria that a VPN has to meet in order for you to be interested in it. People need VPNs for different reasons - while one person will look for the absolute maximum amount of security, someone else might just want to watch their favorite Netflix show that's only available in the US.
Whatever the case might be, at this point in the NordVPN review it's probably safe to say that Nord offers an all-around amazing experience. Whatever it is that you're looking for, it is highly likely that Nord will be able to offer it to you.
Here is The Best NordVPN Offer I Found:
GET 63% OFF
+ 3 Months Free
Looking for ways to secure yourself online? What if we told you that you can get the top VPN on the market for way less - grab NordVPN 60% discount now & get 3 months FREE!
Expiration date : 02/10/2023
3,191 People Used
Only 99 Left
Conclusion
Security-wise, NordVPN is an amazing VPN to use. Everything from a kill switch all the way to the VPN provider's location serve the purpose of data protection and inconspicuousness.
As you might have guessed from this NordVPN review, this VPN is also very fast. Watching movies, playing games, or even simply browsing is going to be a great and fluid experience!
With all of the features that Nord offers (Netflix, Tor, torrents, multiple servers, etc.), its price also makes perfect sense. Even more - it's actually great, especially if you're purchasing the 3-year plan!
So… is NordVPN good? Hell ya it is. It is quite evident that this VPN provider's reputation isn't an inflated bubble - they talk the talk, but they also walk the VPN walk.
Finally, if you'd like to see how NordVPN compares with some other VPNs out there, you could use our comparison tool and check out all of the essential information yourself.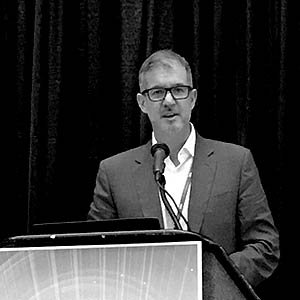 Chase Norlin
Cybersecurity Entrepreneur, CEO of Transmosis
Contributed by: Chase Norlin , Cybersecurity Entrepreneur, CEO of Transmosis
Chase Norlin is the CEO of Transmosis, a nationally recognized Cyber Security Workforce Developer, and the developer of...
Read Full Bio...
Scientific References
contributed by:
Chase Norlin
, Cybersecurity Entrepreneur, CEO of Transmosis
1. Seounmi Youn: 'Determinants of Online Privacy Concern and Its Influence on Privacy Protection Behaviors Among Young Adolescents'
Leave your honest NordVPN review
By leaving your honest opinion you can help thousands of readers to choose the best VPN. We accept genuine & helpful user reviews, either positive or negative. Have in mind that biased reviews will not be published. If you want to share your opinion, experience or advice, we want you to spill the beans!