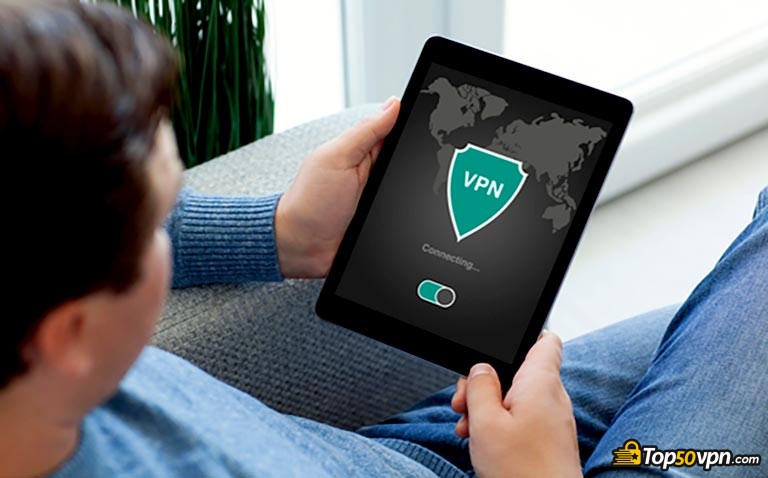 No matter what you might think about VPNs, the fact of the matter still stands - they definitely are some of the most popular tools that help you deal with online privacy and security. However, VPNs also have many other uses that might not be as well-known as the above-mentioned one. So, in this tutorial, we'll talk about the benefits of VPN.
One by one, we'll talk about some of the more prominent features that you'd be able to utilize a VPN for. Some of these features don't even necessarily deal with online security! But I'm getting ahead of myself. First things first - let's explore the main reason why people use VPNs.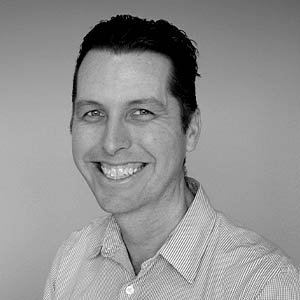 David Johnson
CTO at Mulytic Labs & Founder of Clear Blue Data
What benefits does a VPN provide?
A VPN essentially prevents anyone from knowing who originated a traffic request. It creates a tunnel to a VPN terminating host device - which prevents snooping traffic - and re-originates the traffic from the VPN terminating host to the destination - preventing the source IP from being known to anyone but the VPN service. For example, if you live in Denver and use a VPN in Los Angeles, the website server will see a user with an IP address from Los Angeles, and if anyone was hacking the traffic between Denver and Los Angeles, your IP address will be hidden due to the encrypted VPN tunnel to the Los Angeles server. Therefore you are much safer all around.
Benefits of VPN - Security is Key
What is the first thing that comes to mind when you hear the term "VPN"?
For many people - the vast majority, actually -, VPNs represent online security. It would be impossible to talk about the benefits of VPN without addressing this fact first, since most of the VPN benefits do actually revolve around the topic of cybersecurity and anonymity.
But what does that mean, exactly? Well, when you go online and are not protected by a VPN, you're IP is out there for everyone to see. The very first party that will see everything that you're doing is your ISP - internet service provider. With a VPN, you can conceal your activity by getting a different IP address - this way, your ISP will be none-the-wiser.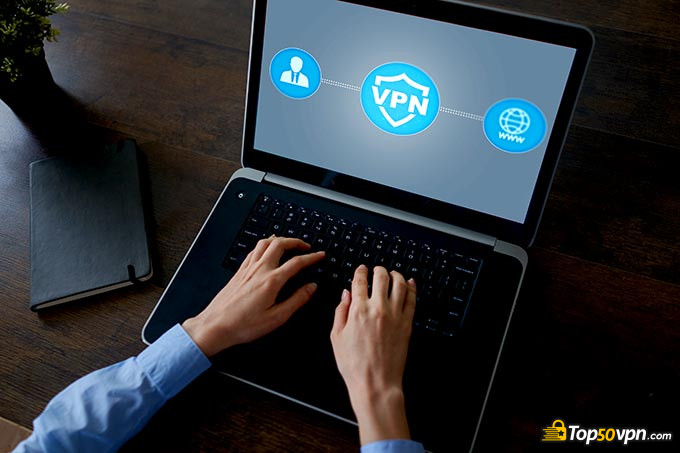 But ISPs aren't really the main issue here, although many people do claim this to be one of the main benefits of VPN. No, the actual issue stems from malicious third parties - hackers and malware programs that aim to steal your passwords, personal information, bank credentials, physical addresses and so on. Using a VPN is a great way to throw them off course.
Your average individual, though, will likely tell you that they use VPNs in order to stay anonymous online. I'll admit, while this definitely is one of the benefits of using VPN, it does sound shady at first - anonymity means that you'll be able to do almost anything online and get away with it. This might, indeed, drive some illegal activities.
However, people who use the benefits of VPN for this reason are an absolute minority. Everyone mostly just wants ISPs, advertising firms and other interested parties to keep themselves out of people's private business.
A List of 6 Benefits
Now, whether it be online safety and anonymity, or any other one of the benefits of VPN, let's boil it down into an easy-to-understand list. Since we've already touched on the topic of security, though, let's start with that.
Latest Data Encryption Methods
If you decide to purchase and use one of the top-tier VPNs of the current year, it is likely to have some of the most advanced data encryption protocols integrated into it.
Data encryption is just that - a method of hiding your data from the prying eyes of third parties. As far as the benefits of using VPN are concerned, most of these before-mentioned industry top-dogs are going to utilize a combination of the AES 256-bit data encryption with the OpenVPN protocol.
OpenVPN is a standard - most VPNs use it. However, whenever you download and install your freshly-purchased VPN, always make sure to check whether AES 256 is toggled on or not.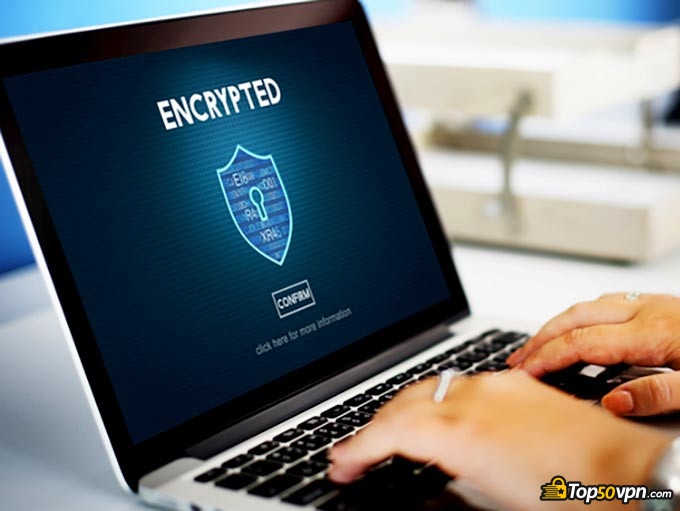 You see, many VPN providers have AES 256 as an option, yet the VPN comes with AES 128 (a lower version of AES 256) turned on, by default. This is done because the newer version of the data encryption tool is said to slow down people's connection speeds.
I say, that does not matter. While you might have a bit of a slower connection, you're surely better off utilizing one of the main benefits of VPN and using the latest-and-greatest version of the data encryption protocol.
Latest NordVPN Coupon Found:
GET 63% OFF
+ 3 Months Free
Looking for ways to secure yourself online? What if we told you that you can get the top VPN on the market for way less - grab NordVPN 60% discount now & get 3 months FREE!
Expiration date : 10/12/2023
3,191 People Used
Only 99 Left
Kill Switches
Yet again, if you choose to go with one of the industry leaders (NordVPN and ExpressVPN are two great examples), one of the benefits of VPN that you'll be able to use is going to be a kill switch.
Table: Security features of NordVP and ExpressVPN
The name kind of gives it away - kill switches terminate all of your processes if you suddenly happen to loose connection with your VPN. Admittedly, this can get annoying at times, especially if your internet connection isn't the most stable. That said, having to re-open all of your browser windows is better than having your information suddenly exposed.

Did you know?
Server Locations
Every single VPN out there has multiple different server locations for the customer to choose from. You are able to opt-in and out of each server at any given time (things are a bit more tricky with dedicated IP VPNs, but that's a story for another day).
So, why would an average person need a whole lot of servers? Well, two big reasons - connections speeds and multiple uses. Oh, and to name this as one of the benefits of VPN, of course.
On a serious note, though, connection speeds are pretty straightforward. Imagine that you're using a VPN while you're at, say, Germany. If you choose to connect to a server that's based out in Poland, you're probably going to have way better download and upload speeds than you would if you were to connect to one of the servers in East Asia, right?

However, things aren't always that easy, and this is where the multiple uses of a server come in to make it more complicated.
Most commonly, different servers are going to have different uses. Some of them might be more optimized for content streaming (i.e. have better download speed parameters), while others could be almost entirely made for file sharing (have better security features, etc.).
Whatever the case might be, you'll quickly learn that some VPNs have upwards of 5000 servers at their disposal! Talk about the benefits of VPN, eh? While that might seem like more than the average person might ever need, it's always cool to have a wide variety of choices for different situations.
Content Streaming
With data security and identity anonymity out of the way, one of the biggest benefits of a VPN is definitely content streaming.
Huge content streaming platforms such as Netflix and HBO are extremely popular worldwide, since they offer vast arrays of movies and shows for people to enjoy. That said, however, some of these movies and shows are geo-locked and region-restricted - that means that if you're in the before-mentioned country of Germany, you won't see the same content that Americans do.
This is where VPNs come in to save the day... Well, sort of.
You see, some of the best VPNs on the market are going to be constantly advertising one the main benefits of using a VPN - content streaming from any part of the world. Since you can connect to any server with a single push of the button, this would automatically mean that you can fool the content streaming platforms and watch anything that you'd like, right?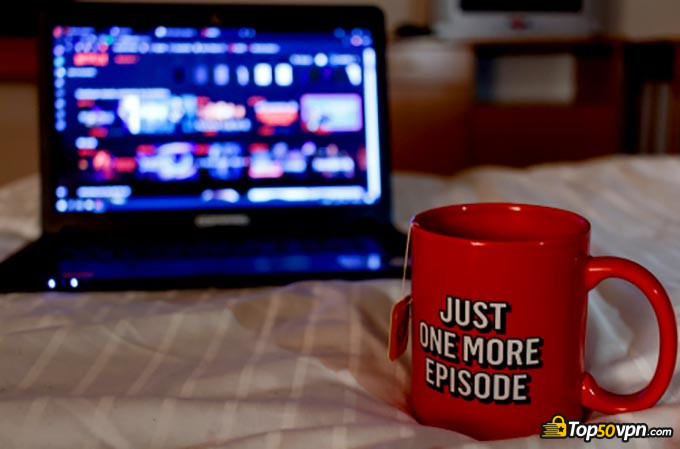 Well, taking a single look at some of the more common user VPN reviews will paint you a different picture.
Every day, a decreasingly smaller number of VPNs are continuing to offer content streaming services. And this isn't to shy away from this as being one of the benefits of using VPN or anything like that. Rather, it's because the before-mentioned streaming services are better at catching VPN users.
Netflix is a prime example of this. The number of VPN providers that would list Netflix content streaming as one of their benefits is decreasing by the month. That being said, while Netflix is hard at work cracking down the use of VPNs, the latter keep on finding new ways of how to avoid these restrictions.
Accessing Restricted Websites
Admittedly, this point is very similar to the previous one - restricted content streaming. However, there's a fundamental difference between streaming content and accessing a website you were not supposed to.
Now, don't get me wrong - I'm not implying that one of the benefits of VPN is doing something strictly and notoriously illegal or straight-up twisted. Again, while there are people who actually do these things, that's an absolute minority. No, what I'm talking about is much simpler, yet fundamental.
Imagine that there's a sudden lockdown on an area in which you live. No internet, no news coverage - everything just goes down completely. In these situations, sending or receiving a message to and from the outside world becomes almost impossible, since certain restrictions are put on your internet connection.
That's where the benefits of a VPN come in.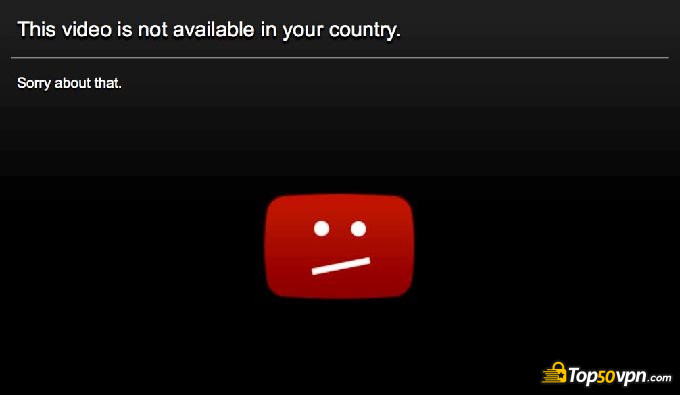 Using a VPN, you'll be able to connect to the rest of the world, see what's being talked about the situation you are in and even share some inside details yourself. I'm not trying to get too political or grim here, but it's one of the extremely important VPN benefits, and since such situations do occur, it's definitely worth mentioning.
The same can apply to much less-intimidating circumstances, though.
Videos on YouTube have a tendency to be hidden from people who live in certain regions and areas of the world. While these restrictions are mostly based on the uploaders themselves, it often offers little-to-no condolence to the viewer. VPNs help you avoid that.
On the same exact note, there might be some competitions, online events or raffles that are only available to residents of certain geographical areas. More often than not, people from all over the world have a wish to participate. The many benefits of a VPN allow you to do just that.
As you can see, while these benefits of VPN are similar to the before-mentioned content streaming, they are still very different on a fundamental level. It's just that content streaming has taken all of the spotlight, being as popular of a reason to use a VPN as it is.
P2P File Sharing
Peer-to-Peer (P2P) file sharing is just a fancy way of naming torrenting. Sure, P2P does serve as an umbrella term for some other file sharing activities, as well, but most of the time, it refers to sending and receiving files via torrenting software.
Now, you might ask - what are the benefits of VPN when it comes to torrenting? Well, let me explain.
When you're downloading a file via torrents, that file is being downloaded in some very small portions - call them file chunks, if you will. Most of the time, if you've chosen a torrent from the top of the search list, that's completely fine.
However, since torrenting is such a shady activity, there are natural risks involved. And some of them are worse than others.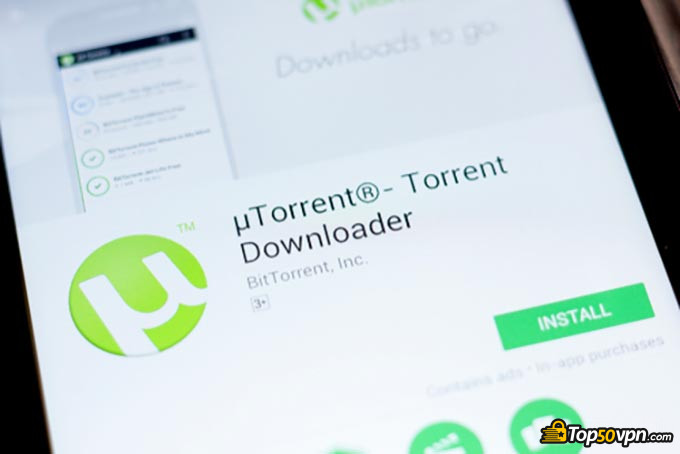 Imagine if the owner of a file you are downloading decided to go ahead and inject a keylogger into that file. There's a huge chance that your antivirus software isn't going to catch up, since, as mentioned earlier, the file is being downloaded some very small chunks at a time.
Using a VPN prevents things like your personal home address, ID and IP leaking during and after this download process. Since VPNs display different IPs while active, you need not worry about sensitive information about yourself leaking to a person who might then use it against you yourself.
Conclusions
With VPNs continuously emerging and making their way into the mainstream, there are more VPN benefits revealing themselves every single day. The ones listed in this "Benefits of VPN" tutorial are just some of the more notable and important ones - the list constantly keeps on growing and expanding.
Whether you are looking for a VPN to stream some of your favorite shows and movies, or to protect your personal information online, the fact remains the same - you are going to need the best service out there. I highly encourage you to check out our list of the best VPNs of the current year - perhaps you'll find something to your liking.
With that, I thank you for reading, and hope that you now know much more about the benefits of VPN than you did before coming across this tutorial. Best of luck finding the best VPN for yourself!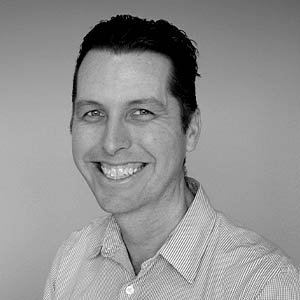 David Johnson
CTO at Mulytic Labs & Founder of Clear Blue Data
Contributed by: David Johnson , CTO at Mulytic Labs & Founder of Clear Blue Data
David Johnson, MBA, BA Computer Science, has worked in the tech industry for 20 years leading global teams and technology initiatives in US, Europe, and APAC for companies like IBM and Sungard. He ...
Read Full Bio...
Leave your honest feedback
By leaving your honest opinion you can help thousands of readers to choose the best VPN. We accept genuine & helpful user feedback, either positive or negative. Have in mind that biased feedback will not be published. If you want to share your opinion, experience or advice, we want you to spill the beans!