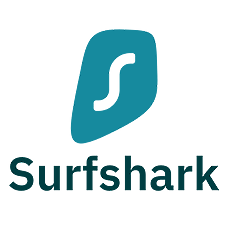 With established names such as ExpressVPN and CyberGhost dominating the industry, you would think that it would be difficult for a relatively new VPN provider to come out of the blue and climb up the ranks. Well, this Surfshark VPN review aims to prove those thoughts wrong.
Today, we'll be looking at some Surfshark customer feedback - the pros, the cons and everything in between. By the end of the review, you'll be able to figure out whether or not this VPN provider suits your own, personal wants and needs.
Also, if you want to see a quick comparison between Surfshark and some other industry giants, you can check it out here. With our comparison tool, you will also be able to compare any other VPNs out there!
TL;DR: Surfshark is a very simple and approachable VPN provider. Its young age isn't an obstacle when it comes to providing most of the features that all of the top-dogs offer, with a great added price, too!
Pros
Extremely affordable
Doesn't log your information
Allows torrenting
Supports an unlimited number of devices
Cons
Speed tends to fluctuate
Not too many servers
Surfshark VPN Review: PROS
Quick question - what's the most important feature that a VPN should possess? Is it speed? Or perhaps a cheap price?
None of the above. It's security.
If you can't really trust a VPN's security, it kind of then beats the purpose of having a VPN in the first place, doesn't it? This is especially true granted that privacy is one of the most important concerns that people have in the digital age[1]. With that in mind, let's start this Surfshark VPN review off by talking about the security measures of this VPN provider.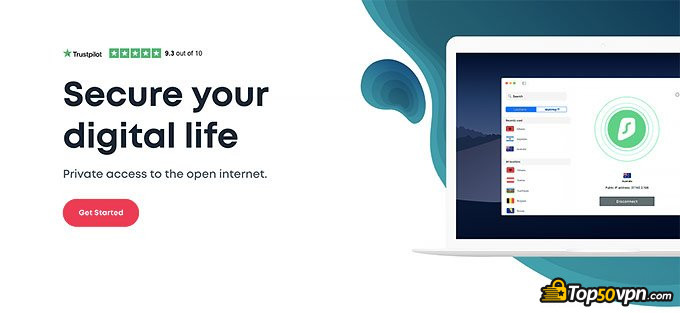 One of the Best Locations for Maximum Security
You might have heard terms like "5-Eye" or "9-Eye" jurisdictions before, especially if you've spent some time researching various different VPNs. If this is your first time seeing these terms, though, let me give you a brief explanation.
Both of the terms refer to certain specific jurisdictions. These jurisdictions are made up of a set of countries, and they are there to manage various data. Now, why is this important for the Surfshark VPN review?
Basically, if a VPN provider is located in one of the countries that fall into the 5-Eye or the 9-Eye jurisdictions, it is obligatory that the provider then tracks its user's activities and personal info, and provides this information to the governmental agencies upon demand.
Table: Surfshark company information
Quite frankly, it completely negates the purpose of possessing a VPN.
Surfshark is different, though.
The VPN provider is geographically situated in the British Virgin Islands, same as another super well-known VPN provider - ExpressVPN. What's so special about these islands? Well, they do not fall under the jurisdiction of the before-mentioned countries.
This means that Surfshark is NOT required by any law to provide your information to any third parties.
With that said, I did notice that my payment for the VPN was processed by a company that IS actually located in a country that belongs to the 14-eyes collective. Is that something to be concerned about?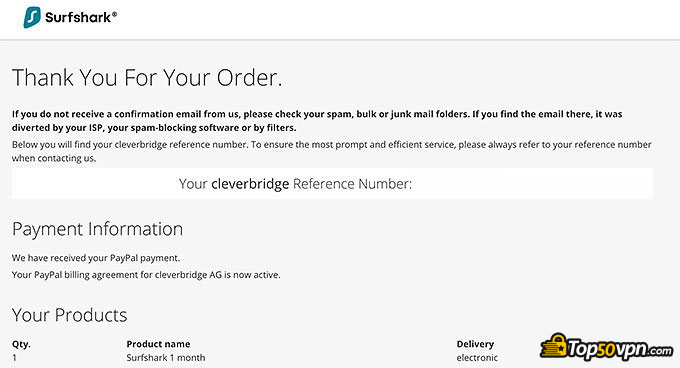 Nope. Let me explain.
It's a popular trend for VPN providers to have customer payments processed through countries such as the US, Austria or Switzerland. Frankly, this is done to avoid certain specific legal issues, and to make the process more fluid. It does not change the fact that the VPN itself is located in the British Virgin Islands, though.
So, the next time you read a Surfshark VPN review that bashes the company's payment location, you'll know what's up.
Latest Surfshark Coupon Found:
81% OFF
Special Surfshark Offer
Get the best-value 24-months plan with this Surfshark VPN coupon! Pay only $2.49 per month by grabbing your 81% discount!
Expiration date : 02/10/2023
1,739 People Used
Only 24 Left
No Information Logging
Among a few other things, VPNs and their providers have garnered a bad reputation over the years for logging their customers' information. Data logging happens when a VPN provider keeps track of your sensitive and personal information, and then later sells it to an interested third party.

On their official website, Surfshark specifically states that they DO NOT log any of the private information that their customers might possess.
People who might have heard otherwise will say: "But multiple Surfshark VPN reviews claim that the company DOES keep track of your information!".
So… Who's lying?
No one, actually.
Most (if not all) VPN providers in the world will keep track of some of your information. This does not fall under the umbrella of "logging", though. Rather, the amount and type of information kept is going to be quite small and specific. Examples include:
Email addresses;
Payment information;
App versions;
Tech reports;
etc.
As you might have noticed, the information above is somewhat essential for the VPN providers to track. How else will they charge you on a subscription model? Or help you with identifying a certain problem that you might have?

Did you know?
No DNS Leakage
DNS leaks are yet another thing that plagues the world of VPNs. DNS stands for Domain Name Servers. Basically, whenever a VPN leaks your DNS, your browsing history and all of the domains that you have visited or are visiting become exposed.
While some Surfshark VPN reviews shy away from talking about this, I can assure you - the Surfshark VPN doesn't leak your IP or DNS.
How can I be so sure?
Well, I've tested it.

Both your IP and the DNS are safe and sound with the help of Surfshark's VPN - I can claim this from first-hand experience!
Kill Switch - An Added Layer of Security
If you're like me, then skepticism is a very familiar state of mind to you. Well, I also had my doubts about all of the layers of protection that Surfshark offers.
However, they also have a plan B.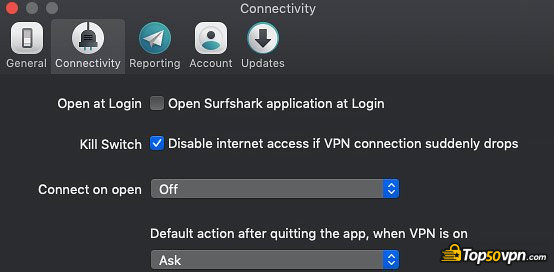 If it so happens that everything fails - your web connection goes out or the VPN itself crashes - there's a measure in place called "kill switch". What this does it that it terminates any and all processes that you were in the middle of doing.
It was something I just had to add to the Surfshark VPN review - even if something goes wrong, the kill switch will make sure that your information isn't exposed to the prying eyes of some third parties out there.
You Want Speed? They'll Give You Speed! Well… Sort of.
Up to this point in the Surfshark review, we've established that the VPN does actually have top-notch security in place. Well, what's the next important thing?
That's right - speed.
Speed comes down to a whole lot of factors. Naturally, a lot of them concern the VPN itself, but every coin has two sides.
The speed of a VPN also depends on YOU.
Imagine if you were trying to run a VPN on some super-old hardware. Or, let's say, your internet providers are complete and utter a-holes and keep on disconnecting your internet. These (and a whole lot of other) things are going to influence both the upload and download speeds of the VPN!
That said, I have tested the Surfshark VPN with a great internet connection and up-to-date hardware. Keeping that in mind, let's take a look at the speed of this VPN.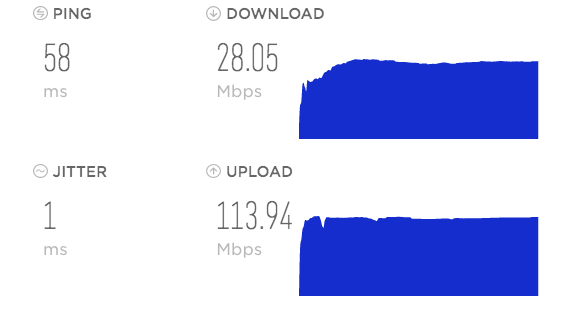 This speed test was done from the EU. I've tested the EU server, based out in the Netherlands.
As you can see for yourself, the upload speed is insane, but the download speed could be higher. The ping could be lower, but it's still acceptable.
Table: Surfshark features and speed
The thing that I did notice, however, is that, with distance, the speeds get increasingly slower. While that is to be expected, there were some inconsistencies - some days the speeds would be superb, while other days it would be mediocre.
That wasn't a game-breaker to me, though, since even the speed that can be considered "mediocre" by Surfshark's standards is actually great when you compare it with some other VPNs in the industry.
Netflix and Tor - Both Allowed!
While a lot of people are looking for Surfshark VPN reviews because they need a super-secure VPN provider, the vast majority of their customers are probably mostly concerned with P2P file sharing and Netflix. Well, you're in luck - Surfshark offers both.
While doing research for this Surfshark review, I've learned that the company has special, designated servers specifically built for things like Tor, torrents and Netflix. The latter one is especially important to international users - you probably wouldn't believe the number of people that are looking for ways to unlock Netflix USA from other parts of the world.
Lately, though, Netflix has been heavily cracking down on the usage of VPNs to view their region-locked content. This is why a lot of VPNs simply do not offer these services anymore.
That said, Surfshark is different - the fact that it still has servers that let people view Netflix USA from all over the world makes the VPN that much more unique!
Torrenting, while not really all that advertised, is also something that you'll be able to do with Surfshark. Same as with Netflix, there are special, designated servers that are centered around P2P (Peer-to-Peer) information sharing.
That basically means that you'll be able to both send and download files from other parties without the fear of them (or your connection) being compromised.
Surfshark VPN Review: CONS
Even though Surfshark is still young when compared to some of the most well-known industry giants, it does seem that the team behind the VPN do work hard to improve their services - there's very little negative to be said about this VPN provider!
While doing the research and testing the VPN out for this Surfshark review, the only thing that stuck out was the inconsistency of the speed. As I've mentioned earlier, however, even at its slowest down points, it still surpasses the vast majority of the VPNs out there.
Not a Lot of Servers
Another thing that might concern some people is the number of available servers that Surfshark offers. As of writing this Surfshark VPN review, the company has around 800 servers at its disposal.
Honestly, while some hardcore experts will find this number to be underwhelming, it will be more than enough to the vast majority. Furthermore, it's tough to complain when you see the price that Surfshark offers.
Price
Initially, when I told my colleagues that I was going to purchase and write a Surfshark VPN review, they warned me that the price might be a shocker. Well, they were right.

With the current promotion, you could purchase the 24-month plan for $1,99 per month! Honestly, that's probably one of the cheapest VPN prices that I have ever seen. What amazed me while I was writing this Surfshark VPN review was that you pay the measly $1,99, yet you receive all of the amazing benefits that the industry leaders offer!
What is the Surfshark VPN price?
Here's a list of all of the prices available:
Furthermore, even if the price doesn't suit you, or you simply change your mind, there's a 30-day money-back guarantee. What could be better?
Summary
In a world full of various different offers, it can be really confusing trying to find a VPN provider that would suit all of your needs.
It is almost a rule that, if a VPN has every single feature in the book, is super-secure and many years of hard-earned reputation, it's going to be hella-expensive. But that does not always have to be the case.
While Surfshark still doesn't have "years of proven reputation", it has already made its way to the top of the lists of some of the best VPNs out there. The fact that it comes with an amazing price tag is just a nice, added bonus.
Here is The Best Surfshark Offer I Found:
81% OFF
Special Surfshark Offer
Get the best-value 24-months plan with this Surfshark VPN coupon! Pay only $2.49 per month by grabbing your 81% discount!
Expiration date : 02/10/2023
1,739 People Used
Only 24 Left
Conclusion
Would I recommend people to try and use Surfshark? Well, as you might have already established from this Surfshark VPN review, I most definitely would. And, honestly, there are a whole lot of reasons for this decision.
The VPN has great security - even its location is super-inconspicuous! Furthermore, if things do go South, there's always the kill switch to save the day.
Speed-wise, Surfshark is also up there with the top VPNs. Sure, the speed might fluctuate at times, but it's nothing that would "break the deal" - not even close!
Even though the VPN doesn't have a whole lot of servers, chances are that you're not going to need any more than there are. The existing ones cover everything from casual browsing all the way to Netflix USA and even Tor and torrenting!
All in all, it's probably safe to say that, while writing this Surfshark VPN review, I was pleasantly impressed. This VPN provider has exceeded my expectations - it's always nice when that happens! So, if you're looking for a reliable and all-around great VPN - give Surfshark a try!
You never know - maybe it's the VPN provider that you have been looking for?
Scientific References
1. Spyros Kokolakis: 'Privacy attitudes and privacy behaviour: A review of current research on the privacy paradox phenomenon'
Leave your honest Surfshark review
By leaving your honest opinion you can help thousands of readers to choose the best VPN. We accept genuine & helpful user reviews, either positive or negative. Have in mind that biased reviews will not be published. If you want to share your opinion, experience or advice, we want you to spill the beans!