Have you just purchased and installed a fresh, new VPN, and are not sure "is my VPN working or not"? This is actually a really common problem that people have - more common than you would think!
Luckily, though, there are a few ways you could check this. Furthermore, these checks are actually really simple to perform - they don't require any technical knowledge, or any prior training in the field of VPN configurations!
In this tutorial, we'll talk about how to test VPN and how to tell if VPN is working. Before that, however, we'll briefly discuss the benefits of using a VPN, in the first place, and how you should go about finding a VPN provider that wouldn't make you question "how do I know if my VPN is working?".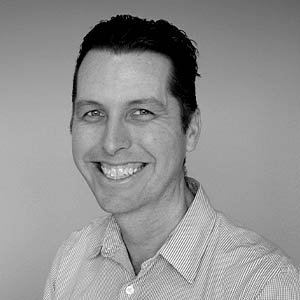 David Johnson
CTO at Mulytic Labs & Founder of Clear Blue Data
Why are online privacy & identity protection topics so important these days?
More work and life are being done online than ever before. From IoT to eCommerce to Blockchain, the digital world is merging into the real world, driving up the stakes for online privacy and identity protection. Now, the opportunity for criminals to get positive gain from digital activities is higher than ever, and therefore, there are more people using more sophisticated attacks than ever before.
VPNs Can be Great - Here's Why
Having to question "is my VPN working?" can be really tedious. And this doesn't only imply for newly-acquired VPNs, too - some VPN providers can sometimes have their servers crash down, resulting in all of your information becoming exposed to the eyes of malicious third parties.
Before we talk about the best ways to find a decent VPN provider, though, we should quickly run through the reasons why anyone would opt to use a VPN, in the first place.
First of all, the most obvious reason why you would want to use a VPN is to protect your online identity and anonymity. It's definitely worth learning how to check if VPN is working if that means that your sensitive information will remain safe from any and all potential dangers.
How does that work? Well, VPNs provide you with a shared IP address instead of that of your own. They act as middlemen between you and the website that you're trying to access. This means that neither the website, nor anyone who breaches that connection isn't going to see your actual, real IP address.
No real IP - no personal information, sensitive data or ID leaked. Simple.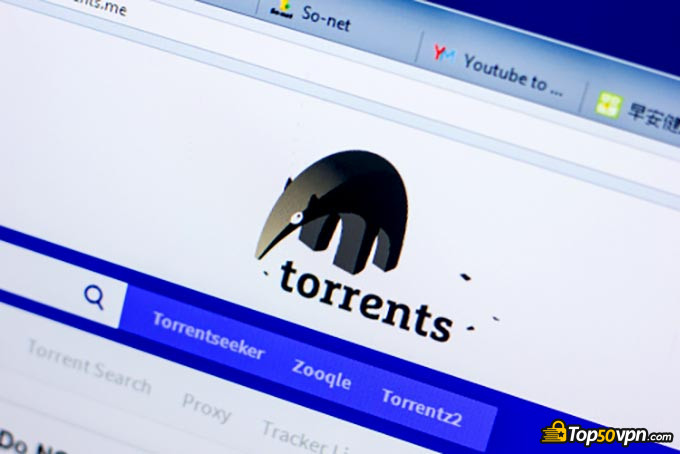 IP changes - in turn, VPNs - are also good for other uses, too. For example, if there's a website that monitors your location by your IP and restricts access to certain features because of where you live, a VPN can help alleviate that problem by providing you with an IP located in that region.
If your first thought was "Netflix", you've either read my other articles, or you're quite knowledgeable on the topic of VPNs. Or both.
Furthermore, if you're not faced with the problem of how to tell if VPN is working, you can utilize the tool to protect your system from keyloggers and other malicious programs while downloading files from various websites associated with torrenting.
Why torrenting, exactly?
Well, when you torrent a file, it's being sent to you in small portions, instead of the entire file being downloaded at once. If there's a malicious bug or a keylogger hiding in those small files, your antivirus or firewall will most likely not notice it.
While the keylogger could gather information about you from your IP address, a VPN will protect you against such a possibility.
Keyloggers are still bad, though, and you should scan your system periodically.
Finding a VPN That Actually Works
Now, with all of that said, there's still an issue of finding a proper VPN provider so that you wouldn't need to ask "is my VPN working?". Luckily, that might be easier than you think.
A whole lot of people, before making their VPN purchase, don't do much prior research. That's actually the main reason why they have to google "is my VPN working?" later on (other than simply being cautious, of course). A little bit of preparation and reading up beforehand can save you a lot of time and money in the long run.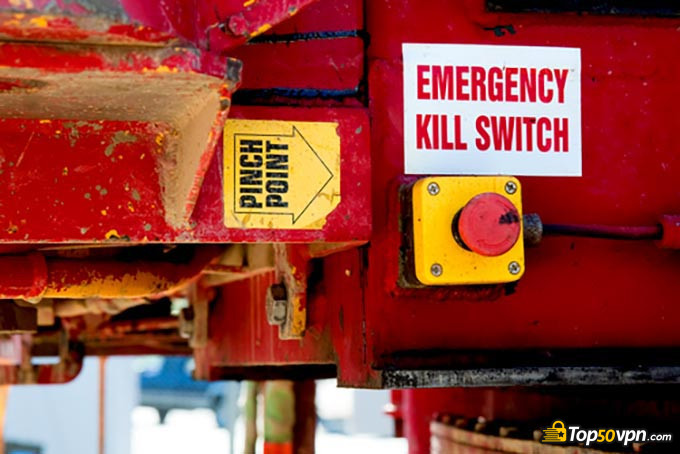 Online, you will find thousands (perhaps even tens of thousands) of different user VPN reviews. Admittedly, it can be really difficult and tedious trying to get through all of them and remain sane by the end.
The fact of the matter, however, is that you don't have to.
On our website, you'll find a list of the top VPN providers of the current year. The list was comprised by gathering the most reliable user reviews, mixed together with in-house expert opinions and personally testing each of the VPNs. This way, you can be sure that the information provided is 100% accurate and reliable.
Now, you know the different uses for a VPN, and you're more knowledgeable on where to look if you want to find the best VPN providers around. All that's left to do is tackle the main questions of this tutorial - is my VPN working, how to check if VPN is working and how to test VPN.
Is My VPN Working? Here's How You Find Out
As I've mentioned at the beginning of this article, there are a few different ways of how you can find out and figure out "how do I know if my VPN is working?". All of these methods have to do with some simple tests that you can perform online - let's tackle them one by one.
IP Changes
This is the simplest method of checking whether your VPN performs the most basic function that it should - conceal your IP.
As we've already established by this point, VPNs provide you with a shared IP address as soon as you log on to one of their servers. This means that an online IP checking tool should see (and show) a completely different IP from your original one when the VPN is active, right?
Yup, exactly.
So, this is what you should do:
Go to an online IP checking tool and check your current IP address without an active VPN. You can do so by using the IP checker on our official website.
As soon as your IP address pops up, write it down or take a snapshot so you don't forget it.
Exit the page (better yet - close down all of your browsing windows) and turn on your VPN.
As soon as you see that the VPN is active, go back to the IP checking tool and check you IP address again. You see a different string of numbers than the one you've written down? Congratulations - no more asking "how do I know if my VPN is working?"! Seeing the same string of numbers as before?

In that case, there's only one thing left to do.

Change your VPN provider as soon as possible.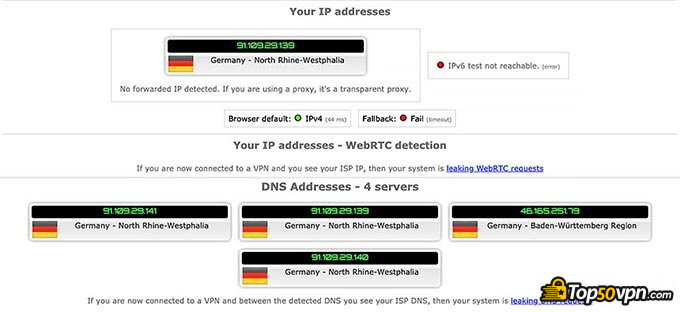 IP address checks are seen as the "entry method" of checking "is my VPN working?". You see, if a VPN doesn't pass the IP test, there's no need for further testing - it's bad.
However, the absolute majority of VPNs (especially the top-tier ones) are going to pass IP checks with flying colors - after all, we're talking about the absolute main function of a VPN! That said, there are still other tests to perform - let's continue talking about how to test VPN.
Latest NordVPN Coupon Found:
GET 63% OFF
+ 3 Months Free
Looking for ways to secure yourself online? What if we told you that you can get the top VPN on the market for way less - grab NordVPN 60% discount now & get 3 months FREE!
Expiration date : 10/12/2023
3,191 People Used
Only 99 Left
DNS Leak Test
DNS stands for Domain Name Servers. While it may seem like a bit of a complicated topic at first, it's actually rather simple.
You see, every single website on the internet has its own, unique IP address. Since a string of numbers for each individual website that you visit every day would be impossible to remember, we use domain names - Facebook, YouTube, and so on.
However, as you enter the domain name into your internet search bar and press "ENTER", the server then tries to connect your IP address to the one of the website's you're trying to access.
Why is this important while trying to figure out "is my VPN working"? Well, while a VPN might change your IP address, there's a popular problem with some VPNs in the industry known as "DNS leaks". If a DNS leak occurs, even though your IP address is changed, a hacker might still trace back the information to your original IP.
That's really bad.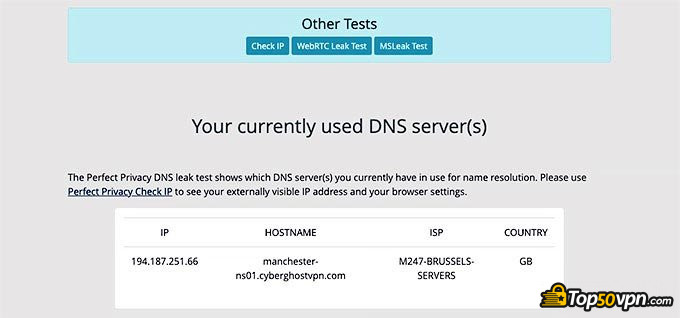 Thankfully, there are two great things about this situation - DNS leaks are pretty rare with the best VPN providers in the industry, and there's a really simple way to test them.
Perfect Privacy - a pretty well-known VPN provider - has a great tool to help you test whether or not your VPN is leaking DNS. Simply follow the steps that we've talked about when referencing the IP leak test - go to this link without a VPN active, and then do the same with one activated.
If you see your hostname or ISP in any one of the multiple lines of text and numbers, that means your VPN might be leaking DNS. Sometimes glitches occur, though, and in that scenario, you should double-check with another DNS leak test.

Did you know?
WebRTC Leak Test
So - your VPN has passed both the IP and DNS leak tests with flying colors. No need to ask "is my VPN working?" and "how to tell if VPN is working?" anymore, right?
Well, almost.
There's still one more test it needs to pass - the WebRTC leak test.
WebRTC stands for "Web Real-Time Communication". As the name probably so obviously implies, it has to do with real-time communication on the web - basically, chat logs, video conversations or online calls.
While this is the rarest type of a leak that's possible with a VPN provider, it should still be a reason to question "is my VPN working?".\
How do you check your VPN for WebRTC leaks? BrowserLeaks.com has you covered - the site provides the most in-depth, thorough WebRTC leak test on the entire internet. You can see both your public and local IP addresses, and figure out whether or not you need a new VPN provider pretty fast.
The checking process itself is really simple - just turn on the VPN and enter the site. BrowserLeaks will do the rest for you.
Alternative Ways of Checking Whether Your VPN Works Properly or Not
So, those are some of the main methods of how you can figure out "is my VPN working?". However, after you're done with that, there are still some features that might be restricted from your VPN. Unfortunately, the above-mentioned tests often won't show you whether the features are working properly or not.
Probably the most prominent topic here is content streaming. While IP, DNS and WebRTC leak tests will show you the security side of your VPN, content streaming is a different topic.
Thankfully, there's a really easy way of checking that, too.
What you'll want to do is turn on your VPN and go to one of the main content-providing platforms online - Netflix is probably the best example here. Whenever you try and view a region-locked show, you should be able to watch it with no problem.
The show isn't working and you're seeing a black screen? Don't jump to conclusions - some VPN providers have but a few restricted content viewing servers. Try to hop around and find one that works.
If you're having trouble, however, that might mean that your VPN does not support geo-locked content streaming, and that the answer to your question "is my VPN working?" is two-fold - from the security side of things, it's OK, but it won't stream Netflix.
Conclusions
As you might have gathered by now, there are multiple ways of answering the question "is my VPN working?". Also, there's an equal number of ways of how to check if VPN is working - it all depends on what exactly it is that you want to know.
My advice for you would be to concentrate on the IP, WebRTC and DNS leaks. Finding out "is my VPN working?" should be really important when it comes to the security of your information - if the VPN is safe, but doesn't allow you to watch Netflix, perhaps it's still worth giving a chance, after all.
Table: Top-rated VPNs in the current industry
And remember - if you're not sure about which VPN you should use, you could always read up about some of the best VPN providers in the current market and perhaps you'll be able to find the right VPN for yourself! Good luck!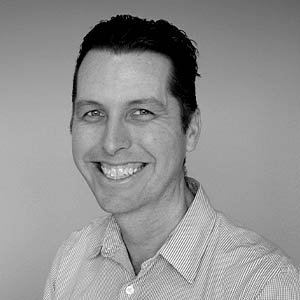 David Johnson
CTO at Mulytic Labs & Founder of Clear Blue Data
Contributed by: David Johnson , CTO at Mulytic Labs & Founder of Clear Blue Data
David Johnson, MBA, BA Computer Science, has worked in the tech industry for 20 years leading global teams and technology initiatives in US, Europe, and APAC for companies like IBM and Sungard. He ...
Read Full Bio...
Leave your honest feedback
By leaving your honest opinion you can help thousands of readers to choose the best VPN. We accept genuine & helpful user feedback, either positive or negative. Have in mind that biased feedback will not be published. If you want to share your opinion, experience or advice, we want you to spill the beans!