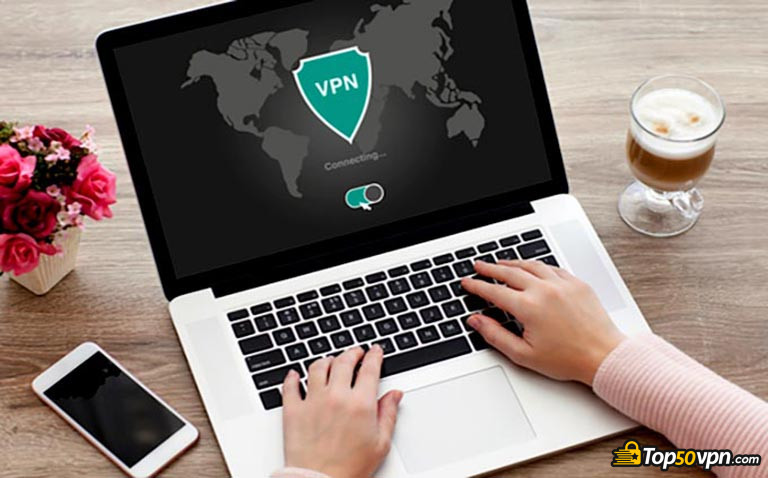 Digital security is an important topic. These days, people are using many different methods in order to protect their online privacy and anonymity - VPNs are just one of these methods. However, in order to use it effectively, you need to learn how to set up a VPN.
Whether you want to find out how to setup a VPN at home or at your office or school, you should be able to do so with no problem after reading through this step-by-step tutorial. Using one of the most popular and trustworthy VPNs in the entire industry as an example, I'll walk you through the process in no time.
Before we get into the meat and potatoes of things, though, we'll briefly mention some key aspects of why you would need a VPN, and what you can use such software for. Note, though, that this isn't a guide on how to setup a VPN Windows 10 - we're going to be talking about setting up a VPN for Mac.
That being said, though, while there are some small differences, the general idea and process of how to set up a VPN remain somewhat the same.
What's the Point of Learning How to Set Up a VPN?
VPNs are special tools that help people protect their identities online by hiding their original IPs while displaying other, shared (or even dedicated) ones. Now, while that sounds pretty simple and straight forward when you put it that way, I can assure you - there's an entire, complicated process that takes place in the background.
That being said, the natural question might be - why should I need such seemingly complex software, in the first place?
Well, once you learn how to set up a VPN, you'll be able to utilize some of the world's best tools in order to stay safe and anonymous online. Digital anonymity has amassed some scrutiny over the past couple of years, and it's often become associated with negative things like online harassment, bullying or even illegal activities.
However, for your average, every-day user, this couldn't be further from the truth.
VPNs VS Malicious People
Most people simply value their privacy and do not want their ISPs - Internet Service Providers - to snoop around in what they are browsing and looking up on the web. Learning how to set up VPN is also a great way to prevent individuals with malicious intent from doxing, DDoSing and even swatting you - that's a huge factor of online privacy.
On the note of malicious intents and even more malicious people, VPNs also help you avoid serious issues such as identity theft. If a hacker or a virus intercepts your connection, they might be able to see all of your private information - home address, name and surname, bank and social security credentials, and so on.
I probably don't need to tell you how bad that might be.
Latest NordVPN Coupon Found:
GET 63% OFF
+ 3 Months Free
Looking for ways to secure yourself online? What if we told you that you can get the top VPN on the market for way less - grab NordVPN 60% discount now & get 3 months FREE!
Expiration date : 10/12/2023
3,191 People Used
Only 99 Left
File Sharing and Streaming Made Easy
The other big reason why people are learning how to setup a VPN server is connected to file sharing and content streaming.
Streaming is simple - imagine you want to watch a show on Netflix, but it only airs in a region on the other side of the world from you. There are a few ways you could go about this (downloading the show from third parties, looking for other streaming services, if you really like the show - moving), but learning how to set up VPN is definitely the easiest of them all.
Now, when it comes to file sharing, admit it - torrenting is something that the majority of people have done or do, at least every once in a while. However, you never know what you're getting with a torrented file - while it might be safe, some files do contain things such as keyloggers and other viruses.
That's where a VPN comes in - it protects your actual information by displaying a different IP address. That's why this part of the learning process of how to set up a VPN is important.
Setting Up a VPN in Just a Few Easy Steps
So - now that we've got all of the whys and whats out of the way, we can move on to the actual tutorial of how to setup a VPN at home, office or anywhere else. After these 5 quick and easy steps, you'll be able to manage and play around with almost any VPN service on the current market.
That being said, let's not waste any more time and jump into the intricacies of setting up a VPN.

Did you know?
Step 1: Download and Install
The very first thing that you'll need to do is (naturally) select, download and install your VPN.
Needless to say, this is the most important point in the process of learning how to set up a VPN. That's frankly because you need to choose a VPN provider that you'll have to stick with through ought all of the process, and which you can trust with your own digital privacy wants and needs.
Top50VPN has a short-and-sweet list of the best VPN providers of the year - if you have no idea where to start, you could check it out, and perhaps find a provider that would suit your expectations. However, for the sake of moving on with the tutorial at hand, I'll be using ExpressVPN as an example.

Why ExpressVPN? Well, it's super-fast, super-secure, has plenty of the essential features that a decent VPN requires, and is regarded as being one of the industry leaders as far as cybersecurity is concerned.
So, the first thing that you'll want to do is go to ExpressVPN's website and choose a plan for yourself. I would always recommend going with the 12-month plan - it has the best price, and there's always that 30-day money-back guarantee if you happen to change your mind.
Table: ExpressVPN
After choosing the plan, signing up and paying for it, simply download the software and follow the instructions you'll see on the screen in order to install it. This process is pretty straightforward both for people who are looking at how to setup a VPN Windows 10, and on Mac.
Step 2: Getting Familiar With the User Interface of the VPN
Now, once you've registered, downloaded and installed your VPN (in our case - ExpressVPN), start it right up. On Windows 10, there should be an icon that has appeared on your desktop, while Mac users might want to use the "CMD + Space Bar" search option.
Once you enter the interface of the VPN, you're likely to be presented by some customization options or perhaps even the server list - this is going to depend on the VPN that you've chosen.
From here, what you want to do is ignore the server list for a couple of minutes. There's no point in searching for a decent server if you still haven't configured and personalized your VPN, right?
People who are trying to learn how to set up a VPN should keep a couple of things in mind. While every single VPN is going to have different menu options and layouts, the essential features are still going to remain the same.
So, what should you be on the lookout for? Well, always check if your VPN's kill switch is enabled. Kill switch automatically terminates all of your processes in the event of a connection loss between your network and the VPN - it's a very important feature if you don't want to get exposed.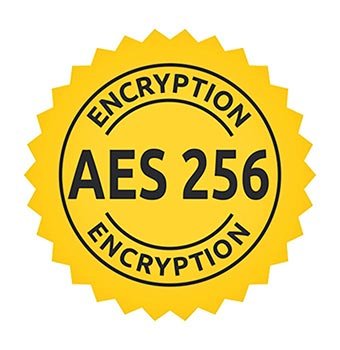 Also, some VPNs have AES 256-bit data encryption with the OpenVPN protocol within their toolset, but the default setting is left on, say, AES 128. VPN providers claim that this is because AES 128 provides enough security as it is, and that setting up a VPN with AES 256 might make your connection slow and laggy.
I say, that's bullocks. ALWAYS toggle AES 256 on.
While it is true that AES 256 might slow your connection down by a bit, your connection speeds shouldn't matter if that connection isn't secure enough, in the first place.
Now, when it comes to things like launching your VPN on device startup or automatic "best" server locating, they are completely preferential. If you use a VPN for some specific purpose (i.e. streaming content), then you might not want or need it on all the time. However, yet again, just like learning how to set up a VPN, it's completely preferential.
Step 3: Manage Your Server Locations
At this point, you should have everything set and ready to go. All that you need to do now is learn how to setup a VPN server by choosing the best server location for yourself.
If you went with one of the better-equipped VPN providers (such as ExpressVPN, NordVPN or CyberGhost), you'll find that there might even be some server suggestions in accordance with your region, download and upload speed strength, special torrenting protection and so on.

Most providers will let you favorite some servers - you should definitely go ahead and do that with those that you are actively planning to use in the future.
Honestly, though, this is nothing more than a "trial-and-error" kind of a deal. With time and a bit of searching, you are bound to find servers that are going to work for you best.
Step 4: Shared IP VS Dedicated IP
While this might not be a specific step of how to set up a VPN per se, it's still something that's important to mention, since it might just be something that you need. It might be especially beneficial to those who want to know how to setup a VPN server.
If you are trying to learn how to setup a VPN at home, chances are that you need the best security you can get. Well, if that's the case, and you don't mind spending a bit more money, you should definitely look into dedicated IP VPNs.
The vast majority of VPN providers are going to have shared IPs - this means that, whenever you log on to a server, you will share that server's ID with all of the other users that are logged on to that specific server at that time.
Usually, this is fine. However, it might not cut it for people who want some advanced security and privacy features. This is where dedicated IP VPNs come in.
Just as the name implies, these VPNs grant you a dedicated, personal IP address. It's the top tier as far as security is concerned, but it also tends to cost quite a bit more. If you're interested, go ahead and check out our best dedicated IP VPN list for more information on the topic.
Step 5: Stay Up-to-Date With Things
Now that you have your VPN all set up and done, it's important that you understand that things don't stop there.
You see, while it's really simple to learn the initial process of how to set up a VPN, there are new cybersecurity threats looming around the corner every single day. This means that you have to constantly check the news about how to set up a VPN on your router, how to update your existing VPN software, how to select the best servers and so on.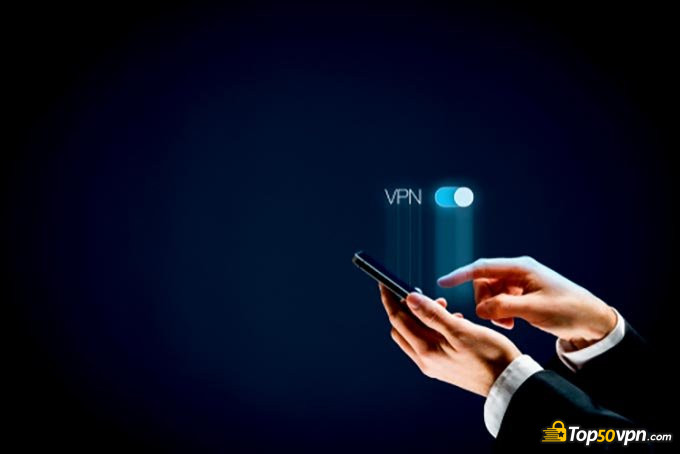 While it might get tedious at times, you have to understand that when the security of your personal information is on the line, you can never be too sure.
The same kind of goes if you're just learning how to set up a VPN to stream content, too. Major streaming platforms like Netflix are actively cracking down on the use of VPNs - more and more providers each day stop providing this service with their VPNs. Always do some extra prior research before deciding on the final product.
That being said, let me mention this again - if you decide to learn how to set up a VPN by choosing one of the top providers of the industry, you shouldn't run int any trouble at all.
Conclusions
Learning how to set up a VPN is a pretty easy process when it's broken down into a few simple steps. What's not easy is going more in-depth with this topic - there's a huge amount of secondary information that can help you deal with any and all issues or questions that might arise while you're using a VPN. It's always a good idea to study it before moving forward!
All in all, I hope that you won't need to google "how to set up VPN" or "how to setup VPN Windows 10" anymore, and that this tutorial has met your expectations and exceeded them. Best of luck!
Leave your honest feedback
By leaving your honest opinion you can help thousands of readers to choose the best VPN. We accept genuine & helpful user feedback, either positive or negative. Have in mind that biased feedback will not be published. If you want to share your opinion, experience or advice, we want you to spill the beans!