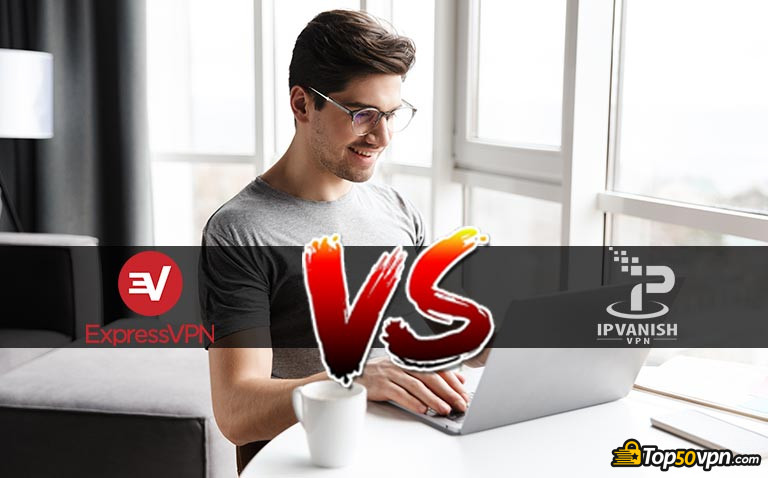 If you're someone who's looking for a VPN, and you're not exactly satisfied with short and to-the-point comparisons, you might need a more in-depth, all-around informative article to help you decide which VPN is going to be best for you. In this ExpressVPN VS IPVanish comparison, that's exactly what you'll find.
Both of the aforementioned VPNs are considered to be industry leaders in regards to their reputation and fanbases. Still, while they both are great in their own, specific regards, there are some features that are going to differ - depending on what these features are, you might be able to choose one of the two online security tools as the best option for yourself.
Table: ExpressVPN and IPVanish comparison introduction
Before we get to the specifics, however, there's but a single thing to do - lay down the comparison criteria.
ExpressVPN VS IPVanish: Comparison Criteria
No matter what VPN it is that you're interested in, in order to make sure that it does fit your wants and needs, you're probably going to have some specific requirements that it should meet. Some people are interested in entertainment-unlocking VPNs, while others are searching for strictly security-oriented tools - people reading through ExpressVPN VS IPVanish comparison do fall into these categories, too.
That being the case, however, you should keep in mind the fact that, while you may have your own preferences, there are a few features (more precisely - groups of features) that each and every high-end VPN should possess. They are, as follows - strict data logging policies, information leak protection, file sharing & streaming availability, server speed & count, and ease of use.
Table: ExpressVPN and IPVanish features
Before we get into the actual ExpressVPN VS IPVanish comparison, let us take a closer look at each of the above-mentioned features, and discuss their importance when it comes to the top-tier VPNs.
Data Logging Policies. Strict data logging policies are often the first thing that people look into if they're searching for a VPN for some online security and privacy reasons. ExpressVPN VS IPVanish comparisons are no different - if you want to retain your digital privacy and the integrity of your personal information, you'd probably not want a VPN secretly logging your activities while you're logged into it, and then either selling that information to advertising firms, or handing it over to some governmental agencies. Definitely not an ideal situation to be in!
DNS, IP and WebRTC Leaks. Data leaks are one of the two big issues that the VPN industry is yet to tackle successfully (with the other one being proper customer support) - even some of the high-end VPNs can be caught leaking their user information. Sometimes, that's not a big deal - more often than not, though, that information goes straight to some potential hacker that might exploit it to blackmail you, or worse. That's why it's exceptionally important to pay close attention to whether or not the VPN of your choice is leaking any form of information - a note to keep in mind in this ExpressVPN VS IPVanish comparison, too.
P2P File-Sharing and Content Streaming. On the other side of security, we have the VPN features that relate to content unlocking - whether it be streaming that latest Netflix show that's not available in your region, by default, or downloading some potentially-shady torrented file from one of the many torrenting sites on the internet, VPN's can be a great help in both of these situations. Even when it comes to some more simple activities such as sharing files with your coworkers while you work remotely, you'd probably want that process to be as smooth as possible - once you decided ExpressVPNorVS IPVanish, that might perfectly well be the case.
Server Speed & Count. This one's very simple - the more servers the VPN has, the more choices you possess when it comes to doing different things on the internet while logged into the digital security tool. If you're interested in ExpressVPN VS IPVanish speed, this is an important criterion, too - a VPN that doesn't slow your internet connection down will provide you with a seamless web browsing experience, which is always much appreciated.
Ease of Use. While this might be one of the most subjective features on this list, it's surely an important one, nonetheless. Many things make up a VPN's usability aspect - the design of the UI, proper features optimization, informative buttons and banners, a non-overcrowded interface, and so on. All of these factors (and many more) can either "make it or break it" in regards to a VPN being fun and simple to use.
Together with some different additional features, these five core groups are going to make certain VPNs top-tier options, while others - less-than-desirable alternatives. Without further ado, let's find out which of these groups are occupied by the online security tools that we're focusing on in this ExpressVPN VS IPVanish comparison.
ExpressVPN VS IPVanish: The Comparison
In order to keep things simple and avoid any possible confusion, we'll follow the order that we've established above - this means that data logging policies are the first ones we'll look at.
Data Logging Policies
As I've noted earlier on in the ExpressVPN VS IPVanish comparison, data logging should always be one of the first things that you look up when trying to pick the best VPN fr yourself. This is true no matter if you're looking for a VPN for content streaming, security reasons, or else.
The simple reason behind this is that, if a VPN logs your data, you just cannot trust it. Sure, perhaps it unlocks all of the content that you'd wish to see, and doesn't leak any data while active, but if it logs your information, the company behind it will then be able to do anything with it - sell it, trade it, or simply hand it over.
Now, all of that being said, you should keep in mind that some forms of data collection aren't necessarily considered to be "logging". The term itself refers to VPN providers collecting sensitive information about you - what you're doing while the VN is active, the sites that you visit, the messages that you write and the transactions that you make.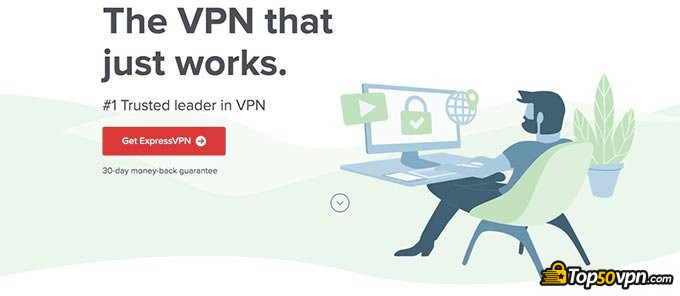 On the flip side, though, a VPN provider may collect some information - examples would include billing, technical data, email address, and so on.
So… What's the situation in this ExpressVPN VS IPVanish comparison?
Well, I've already eluded to the fact that both VPNs on this list are considered to be "top-tier" - they are both industry-leading digital security tools, and thus they surely do not collect any sensitive information while you're using them.
That being the case, the VPNs in question may collect some secondary information (such as that mentioned above) in order to charge billing and provide technical support.
Latest NordVPN Coupon Found:
GET 60% OFF
On 2-Year NordVPN Plan
Looking for ways to secure yourself online? What if we told you that you can get the top VPN on the market for way less - grab NordVPN 60% discount now!
Expiration date : 08/10/2022
3,191 People Used
Only 99 Left
DNS, IP and WebRTC Leaks
What's the difference between data logging and data leaks, you may ask? Well, in this ExpressVPN VS IPVanish comparison, there is none - at least in the sense that neither of the VPNs leak or log your data.
That said, there are some significant differences between data logging and leaking, in the grand scheme of things.
Data leakage happens when a VPN has some security breaches, and your information starts "leaking out". Sometimes, this isn't too bad of an issue if you catch it in time - perhaps any potentially-malicious people or programs still hadn't gotten wind of your sensitive data.
Table: ExpressVPN and IPVanish security features
More often than not, however, the situation is pretty bad - your data gets stolen, and, depending on what that data is, there's a variety of different issues that you might then face.
Thankfully, though, as noted earlier, both VPNs in the IPVanish VS ExpressVPN comparison are leak-free. They have been thoroughly tested, and showcase no signs of possible data leakage.

Did you know?
P2P File-Sharing and Content Streaming
P2P file-sharing refers to some different types of data and file transferring - while, in most cases, it's a reference to torrenting, it could be as simple as sending over some files between two coworkers working in different offices or from home.
Content streaming is a bit more self-explanatory - most of the time, this refers to watching Netflix's region-locked content, or accessing some blocked YouTube videos, news articles and similar content.
Table: ExpressVPN and IPVanish P2P file-sharing and Netflix compatibility
As you've probably gathered by now, when it comes to the ExpressVPN VS IPVanish comparison, both of these features can often be crucial. If you live in a country that has a strict regime, and there's censorship at every corner, chances are that you're not going to be too concerned about Netflix - however, uncensored news is a whole different story.
In regards to the IPVanish VS ExpressVPN comparison, yet again, both VPNs are pretty similar - Express has more servers that work with Netflix and are stable, overall, but both VPNs will still be able to provide you with content-streaming and file-sharing capabilities.
Server Speed & Count
This might perfectly well be the first point of difference in the ExpressVPN VS IPVanish comparison.
Server speed, naturally, is very important - I mean, you won't even really be able to use the VPN if you can't access any websites because it takes two days to load one! Yes, that's an exaggeration, but the general idea still stands - if a VPN allows you to maintain some decent connections speeds, it's automatically considered to be decent.
Server count is a bit more tricky. You see, there is no direct correlation between a VPN having a lot of servers and it simply being "good". Still, a huge server count means that there are probably loads of servers in different countries, a variety of which will be dedicated to some specific purposes.

If you're trying to figure out ExpressVPN VS IPVanish speed, rest assured - ExpressVPN is often considered to be one of the fastest VPNs in the entire industry. While the statistics vary depending on a few different factors, you should be able to have a pretty good time with Express, connection speed-wise.
ExpressVPN also has more than double the server count to that of IPVanish - Express rocks more than 3000 servers, while IPVanish has around 1200. Still, both numbers are quite impressive.
Ease of Use
Yet again, ease of use is somewhat subjective - there are many variables that make up this feature, and people's definitions of the term "easy" are often quite different.
That said, I can firmly state that what neither of these two IPVanish VS ExpressVPN tools are is "difficult". ExpressVPN is usually seen as the "easier" alternative, mostly because of its super-simple installation and modern, sleek interface design.

Compared to that, IPVanish might appear to be a bit clunky, but it's surely nothing too noticeable, and won't have a major impact on your choice - "ExpressVPN or IPVanish?".
Price
Before we finish off this ExpressVPN VS IPVanish comparison, let's take a look at the pricing options of both of these digital security tools.
Table: ExpressVPN and IPVanish pricing options
Express' prices are:
IPVanish's price tags look like this:
As you can see for yourself, when it comes to choosing ExpressVPN or IPVanish, Express is the much pricer option of the two. That being the case, it's still considered to be one of the top industry leaders - it makes sense!
Conclusions
So… ExpressVPN or IPVanish?
Well, while both VPNs are actually pretty similar, there are some differences between them - all of these differences, however, point to Express being the better pick.
Don't get me wrong - IPVanish isn't a bad pick, by any stretch of the imagination! Still, when it comes to things like ExpressVPN VS IPVanish speed or server count, ExpressVPN still has the upper hand. Do keep in mind, however, that it's also the pricier option, too!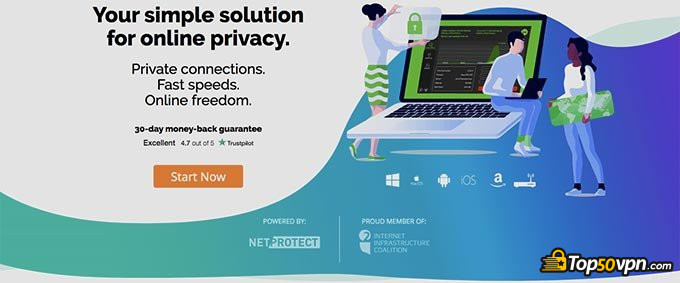 If you'd still like to get some more information about both of these VPNs, and perhaps learn some things that we haven't talked about in this article, do check out our side-by-side comparison of both of them. That said, I thank you for reading, and hope that the comparison was useful to you. Good luck!
Leave your honest feedback
By leaving your honest opinion you can help thousands of readers to choose the best VPN. We accept genuine & helpful user feedback, either positive or negative. Have in mind that biased feedback will not be published. If you want to share your opinion, experience or advice, we want you to spill the beans!