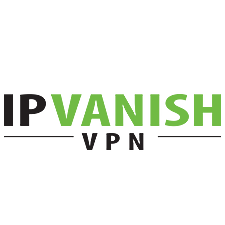 Based on the research, Cybercriminals will steal an estimated 33 billion records in 2023. That's why it's crucial to take care of your online privacy. To do so, it's recommended to consider a VPN service provider that would encrypt your data without logging your personal data.
"THE WORLD'S BEST VPN SERVICE" - IPVanish says on their page. The purpose of this IPVanish review is to test every aspect of this provider and see if they live up to their own expectations.
Verdict at a glance
IPVanish is a VPN service provider that has capable speed, a very powerful security system, and strict No Logs policy. Unlike many others, it allows torrenting and unblocks Netflix.
Pros
Great Speed
Torrenting/P2P Allowed
Does Not Keep Logs
AES-256 Military-Grade Encryption
DNS and IPv6 Leak Protection
Netflix Works With Some Servers
Cons
Price Relatively High
Bad Third Party Reviews
If you're new to VPNs, you might be a little bit lost as it's hard to figure out all the technical points. Trust me, I know that feeling, I remember the days when I was just like you. That's why this review is different from others - I'm here to explain everything in a way that even a non-technical person would understand.
Let's begin.
IPvanish VPN: What is That?
First of all, if you're new, then you'll need to know what a VPN is. Shortly, the fundamental aim of all VPNs is to hide your IP address, protect you from cybercriminals and data leaking.
Now, moving to IPvanish.
IPvanish is U.S based commercial VPN service provider. It was founded in 2012 by Mudhook Media in Orlando, Florida. It started with only 32 servers and a client for the Windows operating systems. However, this number quickly expanded, and at the moment they have 1,200+ servers in 60+ countries. Impressive, right?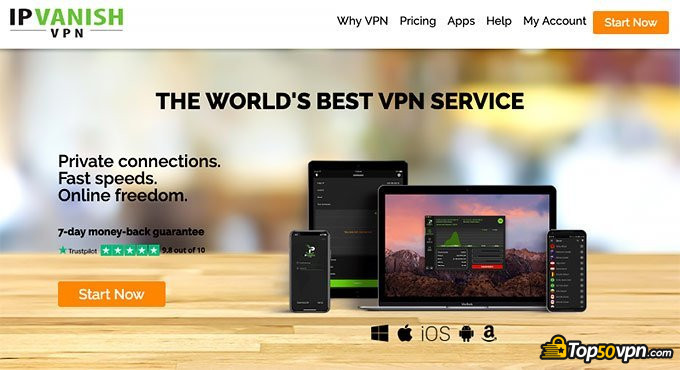 Now let's move to further to IPvanish review - Pros and Cons list.
IPVanish Review: PROS
Let's begin with the positive aspects first.
Download Speed Decreases By Only 18Mbps
Speed is one of the essential features that every review should specify, that's why I always test speed to see how much it decreases using VPN (because it always does). Talking about speed, I should say that I've had some awful experience with other VPNs. But while collecting data for this IPvanish review, I saw one of the best results - only 18Mbps download speed reduce!
Table: IPvanish technical features.
Many VPNs can minimize your experience starting from 20Mbps up to 40Mbps. So, just put those two numbers together: 18Mbps and 40Mbps, see the difference? Well, if not, then you definitely should!
Now, words are only words, they don't mean anything without proof. So, let me show you the speed test results.
Here is my benchmark before connecting to IPVanish:

And here are my speed test results after connecting to IPVanish:

Just how I told you - about 18Mbps download speed reduce. Therefore, if speed is your main concern, then always remember my IPvanish review. It should help you decide.
Torrenting/P2P
If you were introduced to the peer-to-peer connection before, you probably know that many VPN service providers don't allow it because of piracy concerns. However, IPvanish is not one of them.
But what about anti-piracy companies?
Well, even though many anti-piracy companies strongly encourage to forbid torrenting, it seems that IPvanish has no concerns about it. On the contrary, it looks like they encourage users to utilize it, which is safe to say, a superior privilege for a significant part of the users.
Here's how they present torrenting:

"TORRENT WITH 100% PRIVACY" - sounds like an encouragement to me, don't you think?
Does Not Keep Logs
Every VPN service provider (as far as I've seen) claim to have "zero logs policy", however, you would be surprised to know that it's not always true.
I don't want to leave any secrets behind in this IPvanish review, that's why I'm here to inform you about the incident that happened in 2016, 3 years ago.
Despite claiming that they keep no logs, court records posted that IPvanish handed out information on user's activity to Homeland Security - cabinet department of U.S public government working for public security.
However, as I said, it happened three years ago and I believe that the way they handle your data has completely changed. After that incident, they've been taken over by a new company called StackPath, which is a reliable American content delivery Network that indeed reassures about IPvanish safety.
Here's what Ipvanish now says about their "No Logs Policy":

What information does IPVanish collect?
However, there's still something left unmentioned in this part of IPvanish review. Even though it has strict no logs policy, there's still some information that they collect (strictly non-personal), including:
Page requests
Browser type
Operating System
Bounce rate
Average time spent on their site
Therefore, they collect only information that is related to business performance, but nothing that would reveal your identity. If it sounds sneaky, understand that many VPNs store such information. So, calm down, there's nothing to be worried about.

Did you know?
Which Systems Does IPVanish Support?
I mentioned at the very beginning of IPvanish VPN review, that when It started to function, it had only 32 servers and a client for the Windows operating systems. Throughout the years it has changed.
You already know about servers, so, now it's time to talk about operating systems. In the very beginning, it was only supported by Windows.
Now, 7 years later, IPvanish supports these systems:
Windows: 7, 8, 8.1 and 10
Mac: 10.10.x
iOS: 9.1 and up
Android: 4.0.3 (ICS) up to the latest stable non-alpha/beta version
What is more, you can find manual installation for each system on their main page. That's so easy!
AES-256 Military-Grade Encryption
Is IPvanish safe? Let me put it simply. IPvanish has one of the strongest encryption systems, that is not (yet) breakable! AES (Advanced Encryption Standard) uses 2048-bit DH key to ensure your safety.
At first, AES was introduced in the USA for documents' encryption with a maximum security grade. And now, even the military uses it for encryption. Just think about it, you can have military-grade encryption for your own protection.
I know that only name AES-256 doesn't say a lot, but just look at how many combinations it has: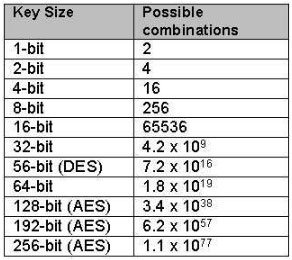 Could you imagine how long it would take to try each and everyone combination? No? I couldn't too, so I did my research. Imagine 50 supercomputers that could check a billion billion (1018) AES keys/second. It would take about 3×1051 years to exploit the 256-bit keyspace completely. Such a device doesn't even exist yet...
Table: IPvanish security.
Now you should have at least a little perception of how enormously secure this system is and I'm pretty sure you won't ask "is IPvanish safe" again. So, it's time to move on to further points of IPvanish review.
Great Customer Support and Live Chat
Have you had to deal with poor customer service before? If yes, then just like me, you must know how annoying it can be when you're left waiting or get completely ignored. I've been in that situation before and never want to have such an experience again.
To get ahead of the curve, I can say that you won't hear anything about poor customer service in this IPvanish review.
Even though there are some negative IPvanish reviews on customer support (you find out more about it later), I can strongly say that I had a great user experience. Remember that people don't usually share good feedback but when something is wrong they are quick to say it to the whole world.
Best news - IPvanish has Live Chat! It means that every time you experience issues with IPvanish service you can contact them easily and get help right away. I tried if it actually works and I've received an answer in a few seconds. Maybe I was lucky, but I think it was quite fast, considering the fact that they probably get so many messages…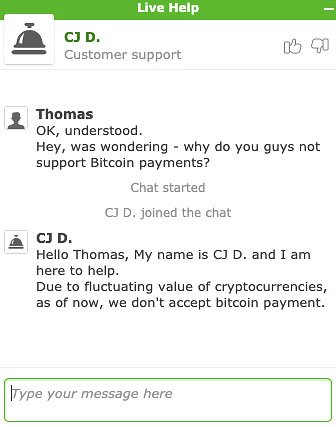 What is more, if you don't want to write your name or email, you can always write your question in a Help block and simply find an answer you need.
DNS and IPv6 Leak Protection
Is IPvanish safe? Let's see. It has both DNS and IPv6 leak protection. Interestingly enough, they do not advertise having IPv6 leak protection but when you're connected to the Ipvanish Windows app, you can enable/disable it.
But how can you know that what they say is true?
With my help, you can. I'm here to test and see whether their leak protection actually works. I tested a London, UK server to see if any leaks appear, but it seems to have passed without any leaking:

Netflix Works With Some Servers
Good news for Netflix fans! Even though many VPNs do not unblock Netflix, IPvanish does. Since they don't state this fact on their page, I had to test it.
In the very beginning, it didn't go as well as expected because the first servers that I tried, failed to unblock Netflix. They are:
Canada
United Kingdom
Netherlands
But I continued trying, so I connected to the U.S server in Chicago and it finally worked! Horraaaaay!
7-Day Money-Back Guarantee
If you're not sure about which VPN to choose, or if you need it at all, you can always choose a free 7-day trial, it's so much better than plainly reading IPvanish VPN reviews.
So, if you prefer the trial, you can either choose to continue using it after 7 days or simply ask for your money back. If you choose the second option and ask for the money-back guarantee, you should make sure to do it in a week, not longer. As IPvanish claims:

But how to cancel a subscription?
It's very simple, all you need to do is to go to the Control Panel and press "I wish to cancel my subscription". And that's it.
After canceling, you will get your money back in 10 business days. I actually got mine in only 6! So, I'm sure everything is clear about the free trial, now let's move to further IPvanish review features.
Compatibility with TOR
One of the highly beneficial features that IPvanish has is compatibility with TOR. What now? If you haven't heard before, I'm happy to introduce you to it. TOR is an open-source software for anonymous communication that is entirely free. TOR stands for onion routing.
Onion? Why?
Let me tell in a way that you would merely understand. Just like onions, TOR has layers - layers of security. That's why it's excellent for anonymous communication, you will be protected with layers of a cipher.
But, I should warn you that when using a VPN and TOR together, your speed can decrease.
IPvanish Review: Cons
Even though there aren't that many significant IPvanish flaws, there are a few aspects that you should be aware of.
Third-Party Reviews
As I was getting further into this IPvanish review, I decided it's time to look from a different perspective and see what people have to say about their service. I was surprised to hear that many people had a bad experience with customer support. According to them, IPvanish hasn't solved some of their problems.
Now, since it regards reviews, I want to say that you cannot always rely on them. Why? The thing is, many reviews are not even real, especially those that say "bad", "I didn't like it" and so on. If someone actually had a bad experience, they would describe it more detailed.
Therefore, even though IPvanish reviews are important, you cannot always trust them. My advice would be to take advantage of a free 7-day trial and see for yourself, what do you have to lose?
IPvanish Pricing
You should know that a medium price for a VPN usually varies from $5 to $12 per month. Considering the medium pricing, IPvanish cost can be quite high, however, if you choose the 1-year plan, then the price is only $3.24 per month that is standard for a quality VPN provider.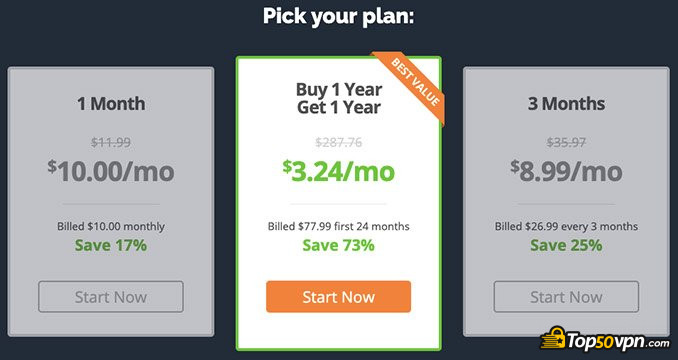 What is IPvanish Price?
IPVanish pricing list is, as follows:
As I already mentioned, it's recommended to choose a 3-year plan for the best prices.
Do I Recommend?
Of course.
IPvanish has amazing features, it allows Netflix and torrenting, offers a very strong military-grade AES-256 encryption. What is more, the speed test showed amazing results, meaning that your speed will decrease very minimally. Furthermore, it tested negative for DNS and IPv6 leaking and do not keep logs.
Even though IPvanish price is not the lowest, it offers great quality! Hence, it has everything that could be expected from a reputable VPN provider!
If you want to compare IPvanish with other reputable VPN brands, you can do that using our comparison tool.
Leave your honest IPVanish review
By leaving your honest opinion you can help thousands of readers to choose the best VPN. We accept genuine & helpful user reviews, either positive or negative. Have in mind that biased reviews will not be published. If you want to share your opinion, experience or advice, we want you to spill the beans!