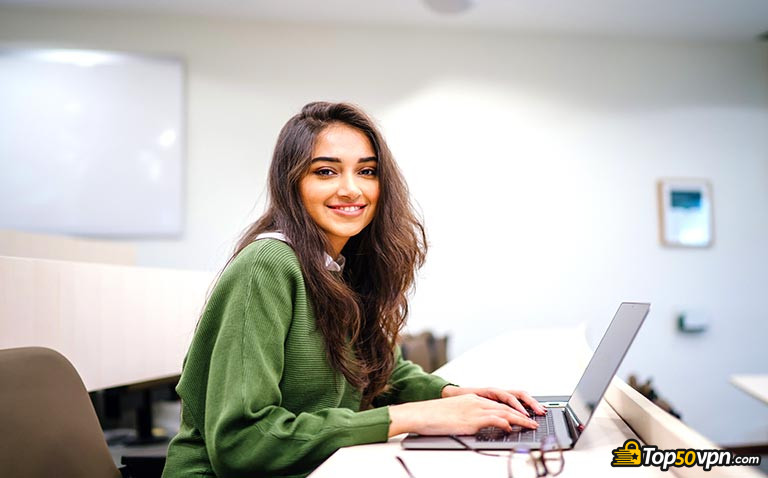 A VPN probably isn't the first thing that pops into your mind when you think about the coronavirus. And it should be - you should first and foremost make sure that you stay at home, are healthy and that your friends and family are the same, too. Once those things are sorted, however, this is the perfect time to start thinking about a "coronavirus VPN".
Let me be the first one to say - yes, there are indeed no such things as "coronavirus VPNs". That said, this term refers to using a top-tier VPN during the coronavirus pandemic that is currently present in the world.
Why would anyone want to use a VPN at this time, you may ask? Well, that's exactly what we'll be talking about in this article, so stay tuned!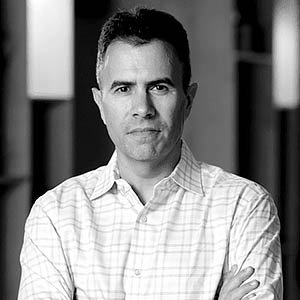 Paul Lipman
CEO at BullGuard
What steps should be taken to keep your identity private & safe when browsing online?
Anyone that connects to public WiFi should utilize a Virtual Private Network. VPNs enable consumers to safeguard their online privacy - flying under the radar and surfing the internet in stealth mode while retaining complete anonymity via military-grade encryption. VPN works by hiding a consumer's origin IP address, preventing others – including ISPs and government organizations – from monitoring their online browsing activity, what websites they visit, what they download or what services and applications they use, firmly guarding against doxing. Even if someone finds a way to access your encrypted communications, it would take them years and hundreds of millions of dollars to crack the encryption.
What is a "Coronavirus VPN"?
First up, before we get into the meat and potatoes of things, let's address the elephant in the room - what is a "coronavirus VPN", and what does coronavirus and VPNs have in common?
Addressing the first part of the question, I've already hinted at the introductory part of the article that there is no such thing as a "coronavirus VPN". What I meant by saying that is that there isn't such a term "coined" in the mainstream - instead, people use it to refer to something different.
You should view the coronavirus VPN as a Virtual Private Network that is best optimized to provide the user with everything that they might need out of a VPN during the pandemic. A lot of people are staying at home and using the internet at this time - it's normal that they'd want to keep their information safe and secure while doing so.
The best VPN for COVID-19 is going to have all of the essential features that would allow you to not only "have a good time" while at home (I'll get to that in a bit), but also reach important information that would be inaccessible otherwise.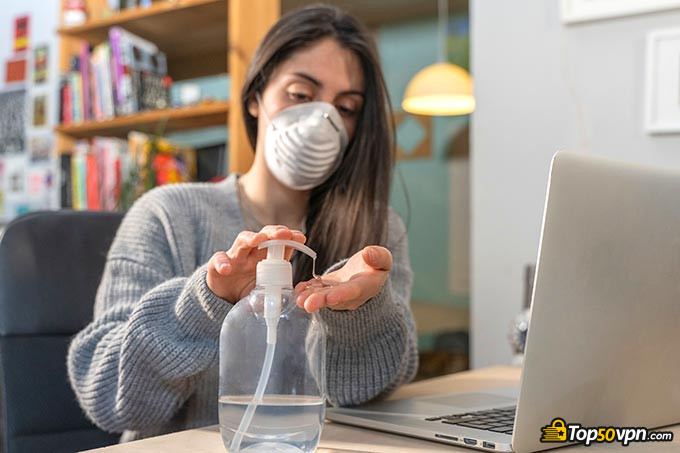 But what if you're not exactly sure what VPNs are, in the first place? Well, as noted above, a VPN is a Virtual Private Network - it allows you to hide your real IP address by providing you with a new, fake one, and it also encrypts all of the data that you send or receive while browsing online with the VPN turned on.
The latter points are exceptionally important at this current time - with so many people working from home, there's a lot of file transferring and sending going on between colleagues.
With all of the different IPs at play, there's bound to be a tragedy just waiting to happen - a hacker might access and steal all of your company's private information. This truly does make a coronavirus VPN a crucial tool to have and use!
So, there - a "coronavirus VPN" is a digital security tool that will be best for anyone who is currently on a lockdown, and still wants to be connected with the rest of the world. Now, that being said, I've also hinted that VPNs are among the most useful digital tools that you could utilize during the pandemic - let me get right into why that's the case.
Where Could You Use a VPN During the COVID-19 Pandemic?
A VPN and COVID-19 might not have all that much in common at first glance, but the best coronavirus VPN is going to be super-valuable for many different types of people around the world. Let's not waste any time and get straight to the point.
Accessing Online Education
While this one should be a no-brainer, it's actually a feature that is all-too-often skimmed over and not paid too much attention to.
During the pandemic, most educational facilities around the world are closed - schools, universities, colleges and all other institutions that provide students with education are being locked down, and the learning process is either neglected, or passed over to the online platforms (thankfully, the latter is the more common occurrence).
Online conference platforms such as Zoom are experiencing an unprecedented surge of customers - many students around the world are instructed to log in to their online classes, and the teachers conduct their lessons with some web cameras and microphones. Pretty self-explanatory, right?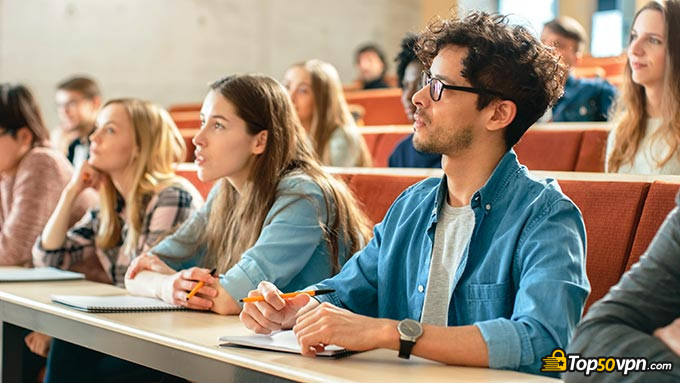 Well, yes, until something goes wrong.
Say, you have a really bad internet connection - one that does not maintain the load of being connected to an online call with tens of other people. Or, the absolute worst-case scenario, your educational system refuses to take action and there are no online lessons happening, whatsoever - what do you do in a situation like that?
Well, it's pretty simple - you find the best coronavirus VPN, and the answer to what do coronavirus and VPNs have in common becomes rather self-evident!
A high-end VPN for COVID-19 is going to have multiple different servers - with their help, you can not only possibly boost up your internet connection speeds (yes, that's possible), but also access educational content from all around the world! Digital education used to be "a thing of the future" - well, the future is now!
Latest NordVPN Coupon Found:
GET 63% OFF
+ 3 Months Free
Looking for ways to secure yourself online? What if we told you that you can get the top VPN on the market for way less - grab NordVPN 60% discount now & get 3 months FREE!
Expiration date : 10/12/2023
3,191 People Used
Only 99 Left
Accessing Region-Locked Content
A VPN and COVID-19 topic can have a lot of talking points, but this one is bound to be among the most important ones. "Region-locked" content may refer to a couple of things - either digital entertainment such as Netflix, or area-restricted news and information platforms. Let's tackle the former first, shall we?
If you fall into the fortunate group of people who are able to stay and work from home during the pandemic, and do not need to worry about going out there for employment- or grocery-related purposes, you likely have a bit of free time on your hands.
What's a great way to spend that time? Well, there are many options, but one of the most popular of those would include binging your favorite shows on online entertainment platforms such as Netflix or HBO. The part where a "coronavirus VPN" comes in here, however, is when those shows are locked under a regional blockade.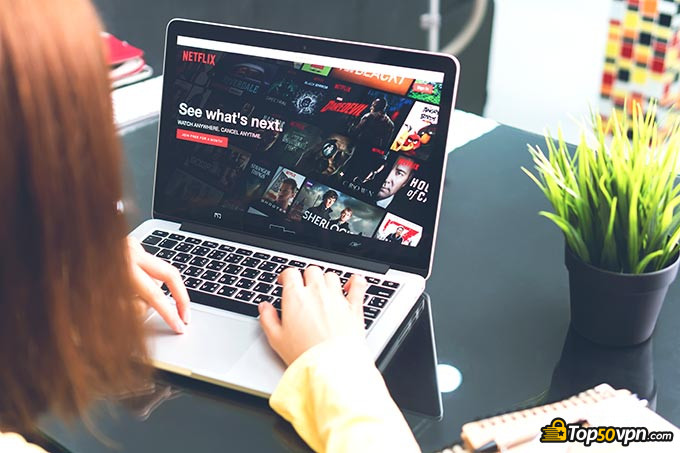 It's no secret that Netflix has some very limited selections of certain categories when it comes to accessing the platform from anywhere else but the US. It is also not a secret that the company has been cracking down on VPN users for some time now. All of that simply means that you're going to have to utilize a top-tier coronavirus VPN in order to access the content that you'd like to watch.
Naturally, there's a question of accessing other types of content, too - many people who search for "VPN and COVID-19" or "coronavirus and VPN" seem to do so in order to be able to reach region-locked sites and databases that publish or store news and other information regarding the pandemic.
Well, once again - with the best coronavirus VPN, you'll be able to do just that! Accessing restricted information isn't going to be something that you'd need to worry about - a high-end VPN will have a whole lot of servers based in different locations around the world, so you're bound to find one that works for you best.
What are the Features of A Great Coronavirus VPN?
Now that you know what is a "coronavirus VPN", and how you could use this type of a tool for your advantage during the COVID-19 pandemic, let's quickly list out some of the main, essential features that such a VPN should possess.

Did you know?
Unlocks Region-Restricted Content
This one was probably obvious from our discussion above, but yes - a top-tier coronavirus VPN should be able to unlock various region-restricted content sources, be it entertainment or news (or anything in between).
You could also throw in the condition that such a VPN should have a lot of servers, in multiple different locations around the globe. This way, even if some servers fail or simply do not work, you could always rely on others to do the job for you.
Maintains Great Download and Upload Speed Parameters
A top-tier VPN for COVID-19 should maintain some above-good speed parameters - this is true both for download and upload speeds.
The VPN connection speed is going to be crucial for anything and everything that you decide to do while connected to the VPN - download or send files, stream content, joining online conference calls, chat with your friends, etc. However you try and look at it, a good connection speed is crucial.
Provides Top-Tier Data Security Features
This shouldn't even be something that needs to be mentioned separately, but a top-level coronavirus VPN should have the best possible data security and encryption features as a default.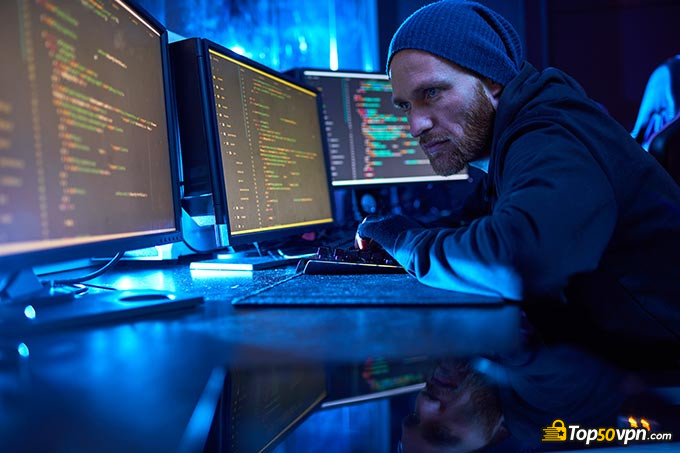 This isn't only true with a coronavirus VPN, though - it's the most important feature when speaking about VPNs, in general. If the tool does not possess strong information security tools, it basically looses any and all purpose as a Virtual PRIVATE Network. Hackers and other malicious intent-possessing groups may access your information at any point in time - not ideal!
What are the best data security and encryption tools and features, you may ask? Well, just to name a few of the most well-known ones:
A kill switch
No history of data logging
If a VPN has all of those things in-check, you can be sure that it won't only be the most secure coronavirus VPN, but also a great digital security tool, in general.
The Best Coronavirus VPNs
Finally, now that we have all of the essential information discussed and out of the way, let's discuss the final point of the article - allow me to tell you about some options for the best coronavirus VPNs out there.
All of these VPNs mentioned below are going to have a few things in common - top-tier data security, P2P file-sharing and restricted content-unlocking capabilities, great speed parameters, and many more different features that are going to be useful to everyone, both during the pandemic, and after.
So, then - here are three of the best VPNs that are currently dominating the market:
ExpressVPN. If you have a slow internet connection, and need all of the speed that you can get, ExpressVPN's got you covered - it's one of the fastest VPNs in the entire industry. This isn't the only great feature of this digital security tool, however - it's also super-safe, has a lot of servers, and unlocks all of the region-restricted content that you might want to access. ExpressVPN isn't the cheapest VPN on the market, but it's certainly well worth every penny.
NordVPN. Nord is often considered to be the main competitor of ExpressVPN. Not without good reason, either - Nord is an industry leader, offering customers countless numbers of servers (definitely more than an average person might ever need), great speed parameters, and access to restricted content, too. NordVPN also has some great data security features, while also being very affordable.
CyberGhost. CyberGhost takes all of the great features that a VPN can have, combines an then puts them into a single tool. The VPN in question is fast, safe and does also support torrenting and other types of P2P file sharing, while also being able to unlock various region-restricted content, such as Netflix USA for international users.
These are just a few options for the best coronavirus VPN, but they are definitely where you should start looking in order to find the best digital security tools for yourself.
Conclusions
As noted in the beginning of this article, due to the current coronavirus pandemic that's still very much active in the entire world, a huge number of people have some more time to be present on the internet. With increases in digital crimes and various types of online cheating, it's important that you keep yourself safe while browsing the web - the best "coronavirus VPN" can help you do just that.
Table: Top 3 VPNs in the current industry
The best VPN for COVID-19 is going to have high-end security features, great speed parameters and will unlock all lof the geo-restricted content that you might want and need. So, make sure to always use only the top VPN providers in the industry!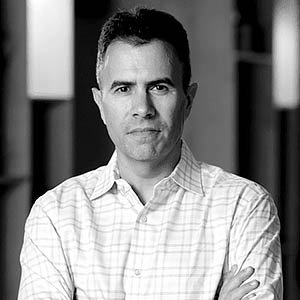 Paul Lipman
CEO at BullGuard
Contributed by: Paul Lipman , CEO at BullGuard
Paul Lipman is CEO of BullGuard, an award-winning cybersecurity company focused on the consumer and small business m...
Read Full Bio...
Leave your honest feedback
By leaving your honest opinion you can help thousands of readers to choose the best VPN. We accept genuine & helpful user feedback, either positive or negative. Have in mind that biased feedback will not be published. If you want to share your opinion, experience or advice, we want you to spill the beans!