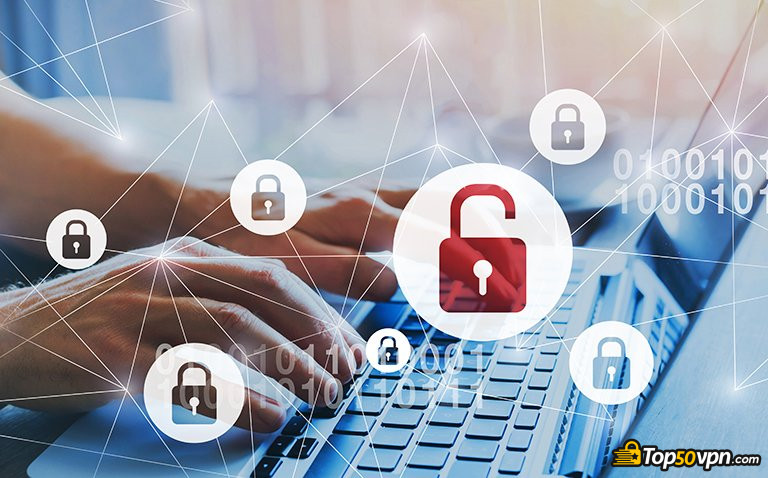 Have you noticed that your computer is 'leaking'? All the data you send isn't private at all? If this sounds familiar, you have come to the right place, because today, we're going to talk about DNS leak protection. Hopefully, all your questions will be answered by the end of this article.
We all know how important it is to take care of your personal belongings. However, some people still lack knowledge about keeping their data protected from potential hackers or any other individuals who might use your information for a bad cause.
The same is with DNS leak protection. The majority of people who are using computers every day probably wouldn't even have thought that their data online is exposed - but don't worry, this is all about to change right now.
What is DNS?
Firstly, let's define DNS, or Domain Name Service. DNS is a naming system for devices connected to the internet. DNS translates memorized domain titles to the numerical IP addresses needed for finding and recognizing computer services.
Feels confusing already? In more simple terms, DNS is a giant phone book which allows putting names on IP addresses.
As you may know, every website has its own IP address, and with DNS, people don't need to memorize every website's IP address.
It's enough to remember just the title of a site because, just like in a phone book, each name is assigned to a number, and it makes it easier to find the number.
Brief History
Before we discuss how to ensure DNS leak protection, let's go back in time. Speaking about the findings of DNS, the Domain Name Service has been essential to the functionality of the internet since 1983!
However, until 1983, if you wanted to get an internet address for your own website, you needed to call the Stanford Research Institute's Network Information Center and ask them for a website's name and an address.
Since it was done manually, you couldn't get an internet address after 6 pm California time or on Christmas holiday, when the Stanford Research Institute wasn't working.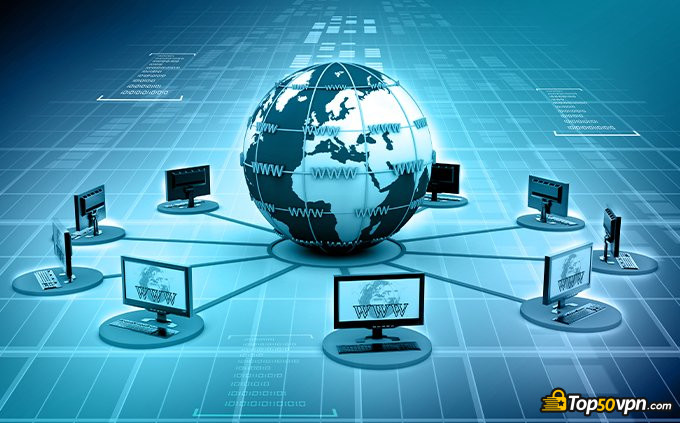 It was an American named Paul Mockapetris who solved this problem.
In 1983 Mockapetris invented the Domain Naming System, or DNS, which automated the management of internet names and addresses by spreading the duties among multiple servers set up across the network. That invention allowed the internet to operate without the Network Information Center at Stanford or any other similar authorities.
Mockapetris probably didn't think his invention would cause so much trouble for users who care about their safety online and DNS leak protection.
Latest NordVPN Coupon Found:
SAVE 72%
NordVPN Black Friday Offer
NordVPN Black Friday has started - for a limited time only you can get a NordVPN 2-year plan with a huge 72% discount. Act now & secure this great deal!
Expiration date : 21/05/2022
2,734 People Used
Only 83 Left
How Does DNS work?
I guess the history lesson is over for this time being - let's get back to the details of DNS and answer the question "how to stop DNS leak?".
Firstly, DNS works in a simple way. Every time you want to access and browse a website, a computer requests your internet service provider's DNS resolvers to identify the IP address of that site. After the identification process is done, the ISP delivers the information, and you can start surfing the selected website.
It is worth to know that after you hit "enter" when you put a website's name in the browser, the address firstly is sent to a DNS server where the domain name is matched to a particular IP address.
This is where problems with your data encryption and security start. Your request to access a website has to go through a DNS server, and you probably don't want anyone to see your activities online.
However, multiple internet users can see your information because DNS servers and all the data are spread all over the world. The information you send and receive doesn't go through the same place over and over again.
Admittedly, it would be too much to keep more than 360 million domain names in one place, and it would take a long period of time to find a particular address in such an extensive directory.
What is a DNS Leak?
Moving on, let me explain what's a DNS leak before we move to DNS leak protection and causes.
You're probably wondering why I should be worried about what is a DNS leak? Why do I have to care about a system that names and distributes the websites?
Since the net neutrality period has ended, you should care.
When the US government finished the period of net neutrality, all the internet service providers (ISPs) became very curious about our activities online. ISPs started filtering traffic and slowing down our actual internet speed by congesting the network with never-ending data collection and analysis.
Moreover, if a government requests information about particular users, your ISP doesn't have a choice but to give out your personal data. You can avoid this while selecting the correct tools to use, but we'll move to them later on in this article.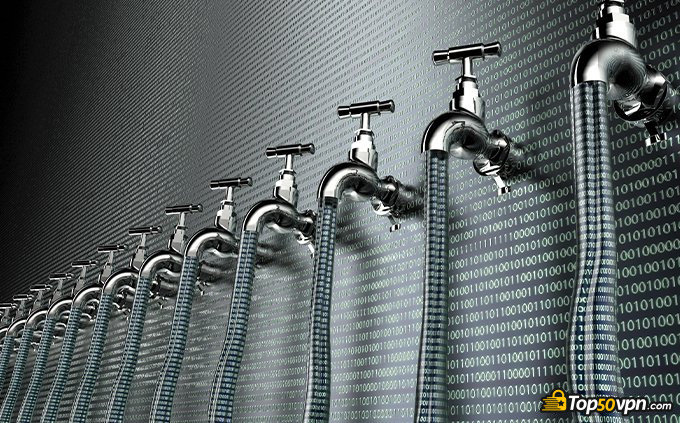 Since you know that your ISP and DNS servers keep your browsing information in their hands, you're already familiar with a DNS leak. It's nothing more than an act of monitoring your activities and storing your data in a virtual database.
A DNS leak happens when you enter a website's name into your browser. Then your IP address, the website's hostname, and the website's IP address are being leaked and stored in your ISP database if you're not using an encrypted DNS connection, and you haven't even heard of DNS leak protection.
Until net neutrality has died, user information was safe, and their browsing history wasn't exposed. However, it has been more than two years since it ended, and it's a high chance that your internet activities have been tracked.
It's worth knowing that not only net neutrality is to blame for your online safety issues. There are a few other reasons why DNS leaks are happening, and there are solutions to stop DNS leaks.
Do You Need a DNS Leak Fix?
To find out if you need a DNS leak fix to stop personal information being exposed, you can simply figure it out online.
By using our IP address checker tool, you can easily find out if your personal information is exposed online, and if you need DNS leak protection.
It's simple - if we can see your IP address, then anyone can. If you click on our tool and your IP address & location are visible there, then surely you do need to know how to stop DNS leak. Before we answer this question, though, let's find out what can cause a DNS leak.
What Can Cause a DNS Leak?
There is one main reason why DNS leaks are being caused.
You probably know that people are responsible for the safety of their personal information. No one else will take care of it for you.
However, even if we know this old truth, DNS leaks are still happening - internet users are not taking action to protect themselves from data exposure.
DNS information lookups are running in the background, and users can't even notice that. They are using DNS servers their ISP has provided and don't even worry about possible dangers online.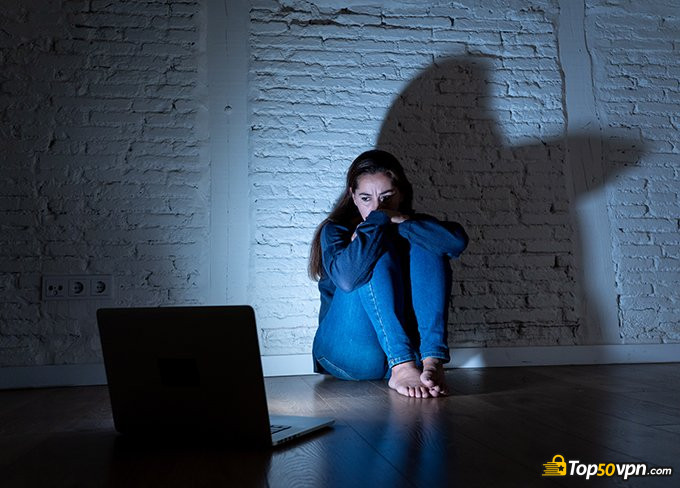 Moreover, people tend to use public WiFi to conduct banking operations or to check their social media networks. That's a recipe for a DNS leak dissaster if you don't have the required protection - you're basically handing out personal information to an ISP and maybe even other users who are connected to the same network.
Since your lack of effort is the leading cause of your data being exposed, you can easily stop DNS leaks by taking action right away!
DNS Leak Protection
I have to be honest with you. There are a couple of ways to kick-off with DNS leak protection, but like in every list, the best option is at the start. You'll need to spend a couple of dollars for it, but that's surely not an issue, considering we are speaking about your safety.

Did you know?
Get a VPN
Of course, I am talking about a VPN.
A VPN, or a Virtual private network, is a unique service that hides your IP address and allows you to surf the internet unnoticed. This tool creates a private virtual network that ensures DNS leak protection and data encryption.
A VPN works by carrying your device's request to a VPN server, and it encrypts the information before going to a DNS server. After your request is performed, a website appears on your screen.
That's how a VPN ensures DNS leak protection. At the very start, your request is encrypted by a VPN server, and you can stay calm after that - no ISP will be able to access your data!
Before using a VPN, you'll need to install your chosen provider's software. Usually, it doesn't take long to do so. You can also set up a VPN software on your router, too - that's how the entire family will be able to enjoy fully private sessions online!
I have to say that with a VPN, you will not hide your actual IP address from your ISP. Nevertheless, all the data you send or receive is going to be private from anyone who would typically be storing it in an online database.
With security services that top VPN providers offer, you'll never have to worry about DNS leak protection, and also you'll be able to access geo-restricted content! Imagine being fully protected AND surfing Netflix to the fullest extent possible!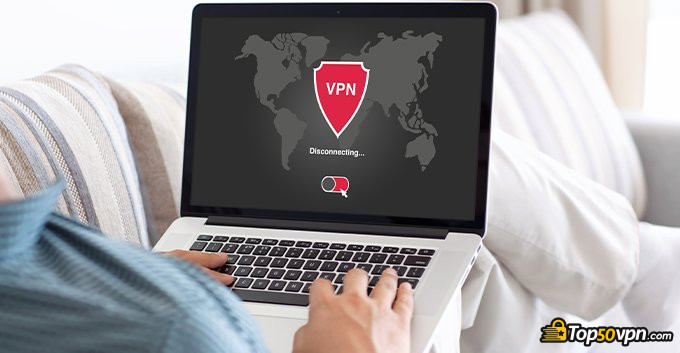 Moreover, your internet speed won't decrease dramatically - top VPN providers usually slow down your internet pace only by 10-30Mb/s!
It gets even better when you look at the pricing plans some of the best providers are putting on the table.
VPN providers NordVPN ($2,99/mo), ExpressVPN ($8,32/mo) and CyberGhost ($2,75/mo) offer flexible membership options and various deals. You can also try their services for a free trial period - surely there will be enough time to decide your future with a VPN!
Change DNS Servers
Another way how to carry out a DNS leak fix is to change your DNS servers.
You can replace your computer's DNS address (that your ISP has provided) with another DNS address you have. However, if you don't have another DNS address, you can always use the one Google has presented to its users.
One of the benefits of changing your DNS is that you will be able to get faster connection speeds while using a public DNS server than using the one your ISP has provided.
Surely, you won't be able to access geo-restricted content while using a DNS server, and there are some chances that your information will be leaked (this will never happen if you use a VPN) but of course, it will be safer than using your old DNS server.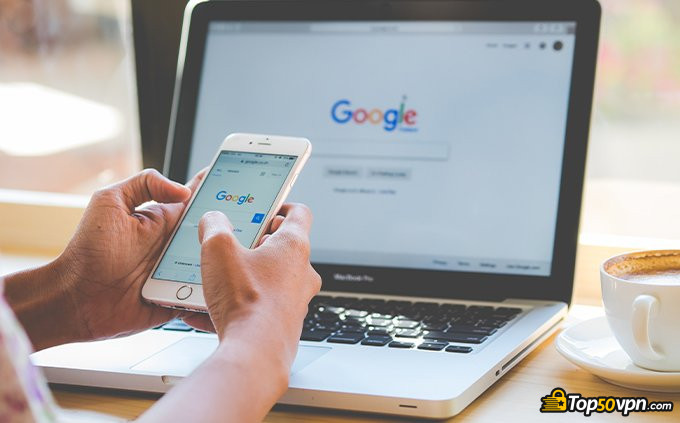 Google Public DNS has been available for nearly ten years for everyone to access, with IP addresses of 8.8.8.8 and 8.8.4.4.
If you want to try it out, you can click here and find out how to change your DNS.
However, if you decide to get a public Google DNS, make sure you keep checking if your data is not leaking with our tool, which was mentioned above. If the IP address and your location are still visible, then you shouldn't connect to a Google DNS.
Conclusions
Since you've found out what is a DNS leak and how DNS leak protection works, I may conclude by saying that only you can ensure your safety online. No other person is responsible for solving the question "how to stop DNS leak" for you.
Of course, there are tools to help. You can always change your DNS address to the one Google has provided, but if you want maximum DNS leak protection, you should use a VPN.
The top VPN providers guarantee that your connection is going to be private wherever you go online, your data is going to be encrypted, and you will be able to surf the internet anonymously. Surely, that's the best answer you can get, right?
Leave your honest feedback
By leaving your honest opinion you can help thousands of readers to choose the best VPN. We accept genuine & helpful user feedback, either positive or negative. Have in mind that biased feedback will not be published. If you want to share your opinion, experience or advice, we want you to spill the beans!