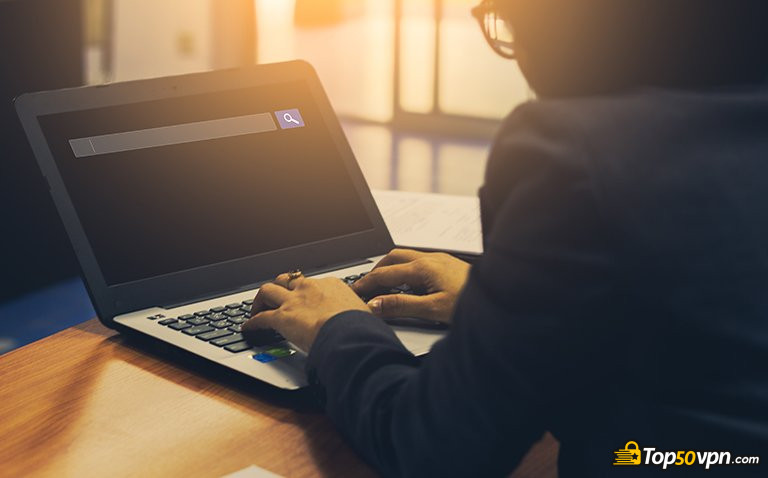 Google, Yahoo, Bing - these names follow us every time we use a computer. Not only are they by our side, but they also track our actions and collect our data. Of course, it does not necessarily happen if we're using a private search engine.
If you're hearing about this available feature for the first time, there is a high possibility that your browsing data wasn't protected until now. However, you can stop browsers collecting your data in just a few minutes by selecting the right tools to use.
Firstly, let's figure out what's a private search engine and the purpose of it.
What's a Private Search Engine?
A private search engine differs from a public one. While companies like Google tend to track everything you do online, private search engines and similar tools offer anonymity while browsing the internet.
Generic search engines like Google, Yahoo, and Bing are always interested in the sites you visit and the products you purchase. I have encountered this numerous times. After browsing the internet and looking for a particular product, I've been attacked with repetitive ads of similar products I've browsed.
When you use Google or its affiliates, such as YouTube, all your browsing data is stored digitally, and, undoubtedly, someone will make use of it.
Just like in real life, we don't want any invasions of our privacy, and Google does just that. Of course, it presents you with better search results after tracking your browsing history, but it can also track your sensitive information after you search for specific keywords on their search engines.
However, if you feel that such mainstream search engines are obtaining your information, you can always turn to a private search engine and other additional tools which can substitute it.
Private search engines are tools that don't keep your data and never track your browsing history. However, this can get a bit frustrating.
Once you use a private search engine, you will never get your favorable search suggestions while browsing online. Because an anonymous search engine doesn't keep your data, all the suggestions will be generic, all the time. While using a private search engine, you will need to sacrifice comfort for security.
That shouldn't be an issue for you - after you select the right option for you, mainstream search engines will never be able to track your data again.
Top Private Search Engines
Before speaking about the best private search engines, let me tell you what you should look for in such a tool.
Since the best private search engine undoubtedly shouldn't track any data, it also has to deliver relevant search results. I'm not saying you will get what you want straight away when browsing on a private search engine, but the results should not be out of the blue.
Of course, such tools need to be easy to use. Their interface shouldn't be too complicated for a casual user - simplicity is key.
Also, it should have additional settings, just like Google has. For example, advanced search settings, images search, news search, and selecting a particular time frame to search within. I'm not saying a specific private search engine should have all these features, but some of them could do well.
Enough about the features for now - let's look at what's on the table.
DuckDuckGo
Probably the best known private search engine out there, DuckDuckGo has established itself as a powerful search tool that collects results from almost 500 search engines worldwide. It receives nearly 15 million searches per day.
Founded only in 2008, DuckDuckGo has established its brand in a short period of time and adopted a transparent privacy policy. Although this private search engine has some affiliate ads on display while you browse through it, they are not as aggressive as on other search engines.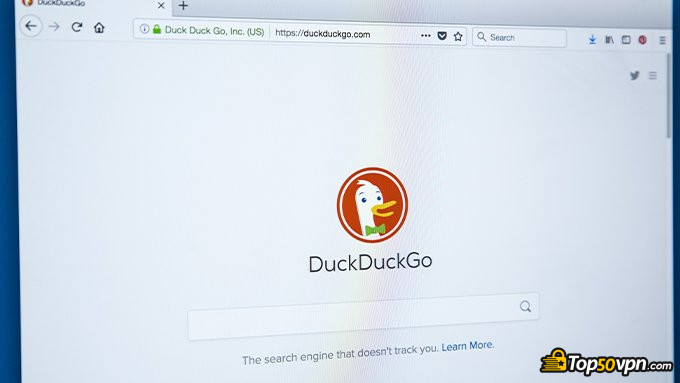 If we get into more detail about the features of this search engine, DuckDuckGo allows its users to save their preferable settings in the cloud storage and limit their search by region. Also, their interface looks just like Google's.
However, DuckDuckGo is saving search histories. As the company claims, it is collecting data only to improve things like misspellings. Their search-saving policy is not working in a personally-identifiable way.
Since DuckDuckGo is working with affiliate companies such as Amazon and eBay, you may want to look for an anonymous search engine that works independently. Such companies are known for collecting various data, and you probably wouldn't want them to access your data, given that you're reading this article.
Latest NordVPN Coupon Found:
Save 68%
On NordVPN's 2-Year Deal
Take advantage of this limited NordVPN discount & purchase 2-year plan with 68% off. Enjoy your online privacy & security only for 3.15 Eur/month.
Expiration date : 19/10/2021
2,918 People Used
Only 82 Left
Startpage
The old-school competitor Startpage is the world's first-ever private search engine. The company itself says that they do not log or share your personal information. It's probably the world's most private search engine.
Founded in 1998 as Ixquick.com, Startpage established its brand by offering its customers a comprehensive service - the search engine collects search results from Google, has customizable settings and privacy protection features.
Startpage basically acts like a proxy server that allows users to access Google. Since all the search results come from Google, Startpage is just making sure their users' data is all protected.
This search engine also allows users to access webpages anonymously by clicking the "Anonymous View" button next to the search result.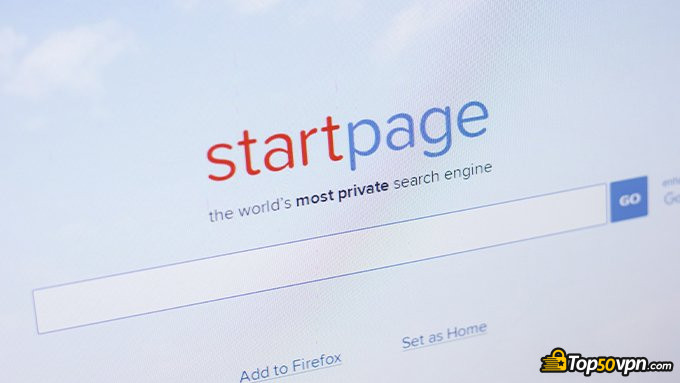 While this private search engine doesn't log any user data and doesn't have any affiliations with major companies as DuckDuckGo, Startpage may be using your shortened IP address to present better search results.
While the company hasn't confirmed this speculation, you can easily try this out by conducting a simple test search and checking if the results you've received are relevant to your location.
If you want full anonymity while browsing online and to ensure your IP address is hidden, you may use a VPN. Nevertheless, Startpage is an excellent option searching privately online and has a simple Google-esque interface.

Did you know?
Swisscows
As you can tell by the name, Swisscows is a company based in Switzerland. Unlike the two previously mentioned private search engine providers, Swisscows gets its search results from Bing.
Since Switzerland is known for its strong privacy laws, this search engine offers its users complete anonymity. It doesn't collect visitors' personal information and doesn't register IP addresses in an online database.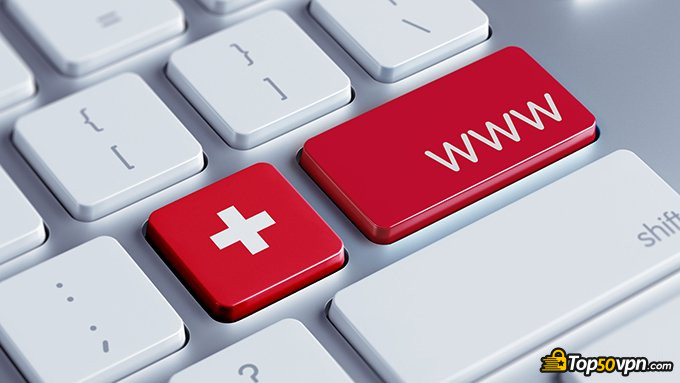 Swisscows offer features such as family filter, which allows parents to ensure their kids aren't able to access inappropriate search results.
The company mainly relies on donations and fundings from its users, but they have their own way to make money. They display ads with your real-time search results. For example, if you search "best VPN" on Swisscows, you're going to see some VPN ads pop up next to your search results.
SearX
A non-profit initiative, SearX runs as a metasearch engine, which means that it takes results from the most-used search engines and combines them.
Everyone can contribute to making SearX better - their code is entirely open-source to anyone. SearX's code is available on GitHub.
While the browser doesn't store any personal information and never shares anything with third-parties, it also removes any identifying data from your search request so that major search engines like Google or Bing receive your search phrase entirely anonymously.
Alternatives to a Private Search Engine
Since we've talked about four of the best private search engines, there are other alternatives to choose from. Tools I am going to talk about can work as a private search engine, too. If you're willing to invest a couple of dollars, you can get many more additional features.
A VPN
Let's start with the best in the game. Of course, there's no such thing as a VPN search engine, but a VPN can help you to browse any page entirely anonymously.
A VPN, or a Virtual private network, is a tool that encrypts your data and ensures that you stay unidentified online. Once you connect to a VPN, your request to access a website goes through a VPN server and becomes encrypted.
Of course, the same applies to using search engines with a VPN. Since you hide your IP, mainstream search engines won't be able to register what you're searching for and track your data.
If you decide to get a VPN service, you will need to install your selected provider's software. Worth to mention that you can also get a VPN for your internet router - that's how the whole family can enjoy completely private sessions without being nervous about their data safety!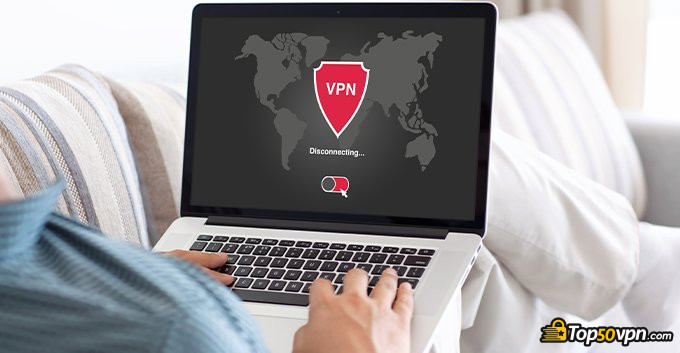 Although a VPN doesn't hide your actual IP address from your ISP because you're using your primary IP address to connect to a VPN server, all your activities online, including search history, are going to be protected.
The top VPN providers also offer the possibility to access geo-restricted content. Once you get a VPN service, you will be able to surf movie streaming platforms' content to the fullest extent!
While you can get a free trial with every top VPN provider, the pricing plans are not too shabby either. Providers NordVPN ($2,99/mo), ExpressVPN ($8,32/mo), and CyberGhost ($2,75/mo) offer really flexible options with and a variety of plans!
If you want an in-depth comparison of the specifics of a particular VPN, you can compare the best VPNs out there with our special tool.
Tor
Again, it's not an anonymous search engine, but it still could do a job.
Tor, or The Onion Router, is a browser known for accessing the dark web, and it usually is associated with criminal activities.
You can easily browse anonymously with it - Tor is an anonymity network. When you open a website through this browser, your request flies through volunteer-operated servers. Then you get a new IP address that belongs to the last server on your way to a website.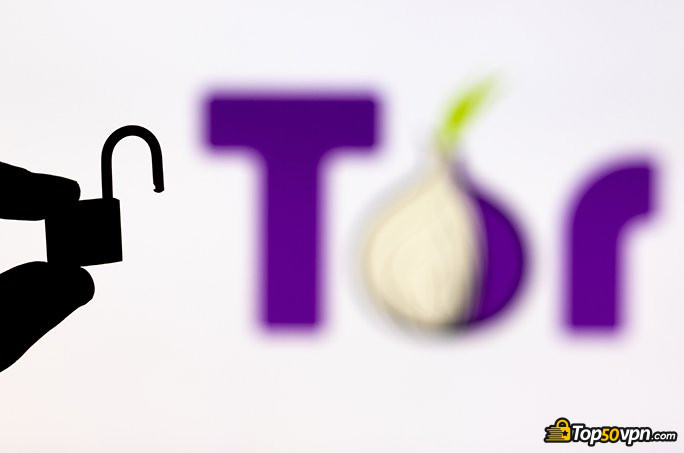 If you decide to access any search engine on this browser, your information will be encrypted. It's almost impossible to track users who are protected by many layers of IP addresses. Even Edward Snowden uses it, so it must be reliable.
However, not everything with Tor is so bright. I have used it myself, and the speed of the browser was awful. For example, with most of the VPN providers, your download speed won't decrease dramatically!
While your data goes from server to server, sometimes it could take you five or ten minutes to even access a search engine, let alone browsing other websites. Worrying stuff.
A Proxy
Proxies also can offer a handful of security features. While you can hide your IP address from all the search engines and don't give them a chance to track your personal data, you should still be careful.
There's a handful of proxy servers that are unreliable - such tools are able to collect your data and then make a profit from it by selling it to third parties.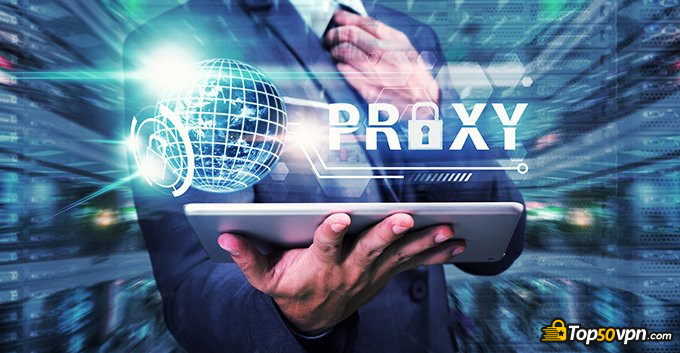 Also, you should be cautious when using a free proxy server. Don't even think about accessing online banking services while using a proxy server or surfing social media platforms as later on, it can be harmful.
However, if you manage to find yourself a reliable proxy server, you'll be able to use the internet privately. Still, since there are way more trustable VPNs to choose from - you should also pay attention to them and try for a free trial period.
Incognito Mode on Your Browser
Another way to privately use a search engine is to open an incognito tab on your browser. The most popular internet browsers, such as Google Chrome or Firefox, have this feature.
However, if you decide to use an incognito mode on one of your browsers, you should know that your activities will only be hidden on a browser level. Yes, the website you visit won't be able to see where the user is coming from, but your internet service provider and even hackers or government can still see which pages you are visiting and collect your data.
Conclusions
To conclude, I would like to say that there are many options to choose from when we're talking about private search engines.
You can choose from established private search engines, such as DuckDuckGo, Startpage, or Swisscows, or try one of the tools that are mentioned above: a Tor browser, proxy servers, or an incognito mode on your selected browser.
However, probably the most reliable and comprehensive way to surf the internet anonymously is to use a VPN. You will be ensured with maximum protection and data encryption, and you will be able to access geo-restricted content.
Leave your honest feedback
By leaving your honest opinion you can help thousands of readers to choose the best VPN. We accept genuine & helpful user feedback, either positive or negative. Have in mind that biased feedback will not be published. If you want to share your opinion, experience or advice, we want you to spill the beans!
TOP3 Most Popular Coupon Codes