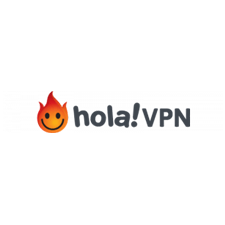 VPN providers who offer their services primarily for free are often seen as shady and not worthy of a person's trust. While sometimes these claims are empty and don't have anything to back them up, things are very different in this Hola VPN review.
Today, I will tell you about a perfect example of why people don't trust free VPNs in the first place. If you're not into getting your information leaked and logged every single time you turn on a VPN, do keep in mind that there are still actually-reliable VPNs out there.
TL;DR: To be completely honest, there aren't that many good things to say about Hola. Is the VPN good? Nope. Is Hola safe? Not by a longshot. There are only two good features considering this VPN - it's free and it's fast. That's it.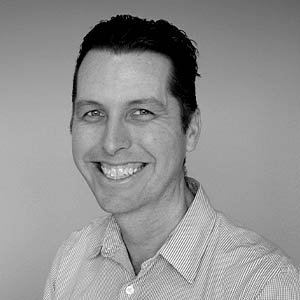 David Johnson
CTO at Mulytic Labs & Founder of Clear Blue Data
What steps should be taken to keep your identity private & safe when browsing online?
Your goal is to prevent attackers from identifying a certain internet traffic pattern to another piece of information about you - email address, IP Address, phone number, name, and heaven forbid, account number. To do this, I recommend avoiding unknown WiFi networks as they can snoop your traffic, close your browser regularly and clear the cache, and use a VPN to hide your traffic. You will always have risk when online, but your goal is to limit people's ability to piece together information about the 'real world' you from the 'digital world' you.
Pros
Up to 10 device connections
Primarily free
Rather simple to use
Cons
Logs data
Leaks DNS
No information security features
Hola VPN Review: PROS
Right… Pros…
Let me warn you in advance - this is gonna be quick.
It's rare to encounter a VPN provider and not be able to say anything positive about them straight off the bat. However, this Hola VPN review is just like that - digging through the VPN, I've only uncovered the above-mentioned two positives sides of it.
When you place Hola in the same line with, for example, CyberGhost or ExpressVPN, it's like watching a race between Usain Bolt and a fish - it's a completely different realm! That's why I can immediately tell you - if you really need a VPN, invest a few bucks and get yourself one of the better VPNs out there.
Free (Paid Version Optional)
The Hola VPN is free. Optionally.
From the various different user Hola VPN reviews found online, it seems like the vast majority of people prefer to use the free version of the VPN. However, if you actually like it and enjoy your experience, you could even pay for the advanced features of the service provider.
What I found to be really funny is that when you go to choose your plan on their official website, Hola even states (in broken English - why am I not surprised?) that it "unblocks any website", but if you want PRIVACY and SECURITY, you'll have to pay up. Ha.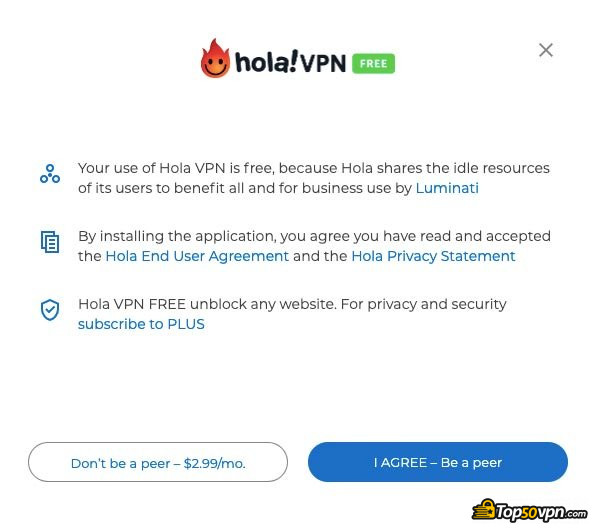 Free VPNs have always been controversial, in the first place. As I've mentioned in the introduction part of this Hola VPN review, people don't tend to look at them with a lot of trust. If you're looking for a VPN to be able to access some sort of hidden or region-locked content, then sure - a free VPN might be a good choice (not Hola, though - we'll get to that).
However, if security is your main objective, free VPNs will often sway you away with their privacy policies.
Latest NordVPN Coupon Found:
GET 63% OFF
+ 3 Months Free
Looking for ways to secure yourself online? What if we told you that you can get the top VPN on the market for way less - grab NordVPN 60% discount now & get 3 months FREE!
Expiration date : 10/12/2023
3,191 People Used
Only 99 Left
Fast Speeds (Download)
Speed is often one of the main criteria that people look for in a VPN. Hola VPN reviews are no exception - every once in a while, someone who doesn't give a rat's tail about security (or anything else for that matter) and is only interested in how fast a VPN actually is might come across one of the Hola reviews.
If you're that kind of a person, then Hola might actually suit your wants and needs.
I've tested two Hola's servers - one in the EU and one in the US.
Just to keep this Hola VPN review as transparent as possible, let me just quickly clarify that I performed these tests from the EU. Furthermore, my normal internet download speed (without an active VPN) is around 70 Mbps.
So, these are the results I got from Hola's EU server:

Needless to say, I was very surprised. I had read some Hola VPN reviews that claimed that the VPN has great speed, but I really did not expect it to perform this well, given the fact that it's free and the overall reputation that it has garnered.
The US server faired worse, though: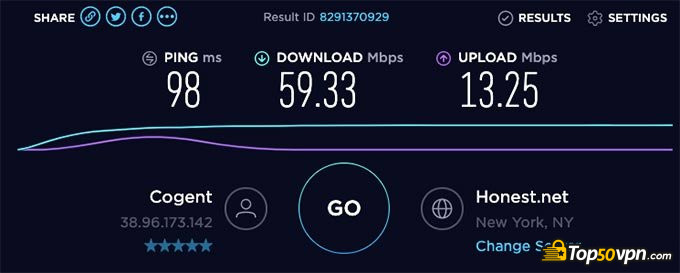 Even though the download speed isn't a complete tragedy, it's apparent that the upload speed took a pretty big hit. Also, with that ping, you would hardly be able to engage in some online gaming or anything of that sort.
Hola VPN Review: CONS
Well, that was fast. Now we can move on to the not-so-fun stuff.
First of all, before we jump into the direct cons, it should probably be mentioned that Hola is somewhat of a special specimen in the VPN community. It is the first "Peer-to-Peer" VPN in the world. This means that the VPN doesn't actually have any "servers" per se - instead, it uses people's extra resources as a pool from which all of the connections happen.
In other words, your connection through the VPN happens via a tunnel of other people's connections. Difficult stuff, I know.
The reason why I'm mentioning this now is because this fact alone seems to be one of the main issues for why questions such as "is Hola safe?" appear in the first place. This "revolutionary" technology causes a whole lot of security issues to the VPN provider's customers - let's talk about that first.

Did you know?
No Data Encryption / No OpenVPN (Or Anything Close)
VPNs typically encrypt your data - that's a pretty well-known fact. If we'd take a look at the industry standards, the best ways to encrypt your information and protect your connections would be by using the OpenVPN protocol and the AES 256-bit encryption system.
As you might have gathered from this Hola VPN review by now, this provider uses none of those methods.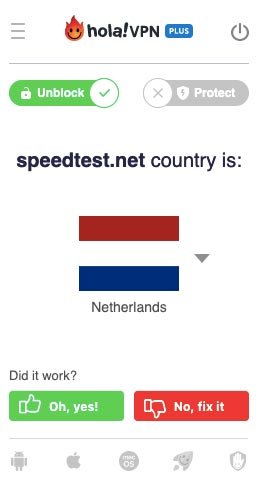 Instead, Hola states that their "Peer-to-Peer" technology is secure enough. Well, that's a load of nonsense if you were to ask me.
Look at it this way: you have two choices. Either you choose to use the most advanced data encryption system in the world (one that's never been breached, mind you!), or you choose to rely on some shady "connection-to-connection" system that IS PROVEN TO BE FAULTY. Ya, the choice pool seems rather limited.
Logs A Lot of Your Data
If you're familiar with VPNs (and if you've read other Hola VPN reviews), you might know that data logging is (arguably) the most severe problem that a VPN provider might have. VPNs have been under huge pressure, multiple lawsuits and have had their reputations destroyed indefinitely because of a mere accusation of information logging.
What's the difference in this Hola VPN review?
Hola openly states that they log all of your sensitive data. Don't believe me? Take a look at their privacy policies:
The company logs the websites that you visit, the things you do on those websites, your personal information, etc. - basically, every single thing that a VPN provider should stay away from! I swear, you can't make this stuff up.
If you're not too familiar with information logging, you might not be able to understand the actual gravity of the situation. To put it simply, most people use VPNs in order to keep their information (visited websites, purchased products, etc.) private. More often than not, this is the most common reason for people looking at Hola VPN reviews, too.
If your VPN provider logs that information, they will then either sell it to advertising companies (which is what Hola does - again, they admit to it rather openly) or give it to the government (an even worse-case scenario).
So… You'd use the Hola VPN, and it would do exactly the thing that you don't want a VPN doing. Ain't that just wholesome?
Leaks DNS
DNS, IP and WebRTC leaks are a common problem in the VPN industry. Even some of the more popular VPNs seem to suffer from this at some point in their existence. This does not mean, however, that it's a normal thing to happen!
If a VPN provider leaks your DNS, IP or WebRTC, everything that you do (from the sites that you visited all the way to your location) is out and exposed for your ISP to see. Not good.
Well, to add another "no" to the people who still wonder is Hola safe, let me just say - it leaks both DNS and WebRTC.
"RTC" stands for "Real Time Communication". When your WebRTC leaks, your IP becomes exposed to third parties - namely, your internet service provider.
No Torrenting / No Netflix
Is Hola VPN safe?
Not by a longshot. But that's not the end of it, either - there is also the issue with Netflix and torrent support.
Since Hola is a "Peer-to-Peer" type of a VPN provider, you would think that it would only be logical for it to support torrenting, too (since torrenting is part of P2P file sharing). Well, sorry to burst that bubble, but no - Hola does not support torrenting. Nowhere on the company's page is such a thing mentioned, but when you try to use, for example, uTorrent, it's not possible.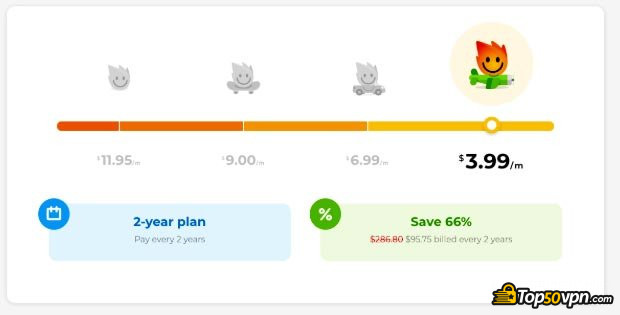 Furthermore, there's absolutely no Netflix support (go figure!). Netflix has been cracking down on VPNs and their use for accessing the platform's region-blocked content. This "smackdown" has been happening since 2013, and the results are rather obvious - a ton of VPN providers no longer (or barely) unlock Netflix USA to international users.
Hola is one of these VPNs.
The website simply does not allow you to access Netflix.
This is rather sad, honestly. While most people search for Hola VPN reviews with security in mind, there are also those who simply want to access Netflix or torrenting. Ironically enough, both of these groups of people will be disappointed.
Based Out in Israel
As a cherry on the top of this disaster cake, Hola is located in Israel. While it might not be the worst country to establish a VPN, it's definitely far from being the best one.
Table: HolaVPN company information
Israel, while not being part of the 14-Eye surveillance and intelligence-sharing agreement, is still in cooperation with the countries that are in it. This means that, if the Israeli government so wishes, they can simply ask Hola for your private browsing information, and once they have it, this information will be shared freely among the 14 countries.
The word "irony" seems to be a common theme in this Hola review, since the company doesn't even try to hide the fact that they are willing to openly share all of your information with the government.
I swear, it doesn't get better than this.
Pricing
If you were to take a look at Hola's pricing, you would unavoidably notice that it as aggressively advertised as a "primarily free" VPN. There's a catch, however.
Free users do not get the option to choose whether or not they want to be "exit nodes" for the VPN's "Peer-to-Peer" connection. This means that, if someone does something illegal whilst using Hola, and you are that person's connection exit node, you're going to get all the blame for that crime.
Table: HolaVPN pricing information
I am not joking. How's that for answering the question "is Hola VPN safe"?
When it comes to their premium plans, the cheapest option available is the 2-year plan. You can purchase it for $3,99 per month - price-wise, this is a reasonable amount to pay for a VPN. However, given Hola's reputation, that's $3,99 too much. Hola offers a 30-day money-back guarantee, though.
What is the Hola VPN price?
Here are the company's prices in a clear and simple list:
24 months - $3,99 per month
12 months - $6,99 per month
6 months - $9,00 per month
1 month - $11,95 per month
Here is The Best NordVPN Offer I Found:
GET 63% OFF
+ 3 Months Free
Looking for ways to secure yourself online? What if we told you that you can get the top VPN on the market for way less - grab NordVPN 60% discount now & get 3 months FREE!
Expiration date : 10/12/2023
3,191 People Used
Only 99 Left
Conclusion
To finish off this Hola VPN review, only one question remains unanswered - is it worth using Hola?
I cannot stress this enough - stay as far away from this VPN provider as possible.
It doesn't matter whether you're looking for security, Netflix or torrenting - you're not going to receive any of that with Hola. Is Hola VPN safe? Superbly not. Does it have any of the data encryption features? Nope. I literally do not have any good things to say about the VPN - even the pros that it does have (speed) are significantly underwhelmed with all of the cons.
Apparently, the Peer-to-Peer VPN model does not work. Either that, or this is just an example of a VPN provider that has seemingly done everything to bite itself in the butt. Whatever the case might be, as sad as it is to say this, I really do not see any reason for why anyone would want to use Hola - the risks are simply immeasurable. Please refer to some of the actually decent VPNs out there.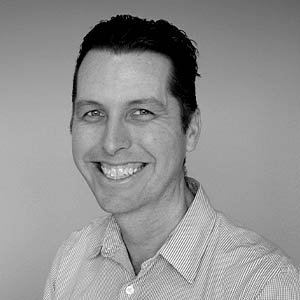 David Johnson
CTO at Mulytic Labs & Founder of Clear Blue Data
Contributed by: David Johnson , CTO at Mulytic Labs & Founder of Clear Blue Data
David Johnson, MBA, BA Computer Science, has worked in the tech industry for 20 years leading global teams and technology initiatives in US, Europe, and APAC for companies like IBM and Sungard. He ...
Read Full Bio...
Leave your honest Hola review
By leaving your honest opinion you can help thousands of readers to choose the best VPN. We accept genuine & helpful user reviews, either positive or negative. Have in mind that biased reviews will not be published. If you want to share your opinion, experience or advice, we want you to spill the beans!