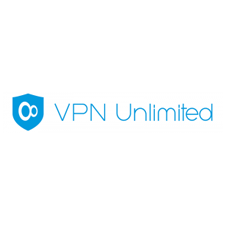 Protecting your personal information from prying eyes is now more crucial than ever. Since 2014, the number of data breaches has increased by 67%. That being said, if you care about your security and don't want anyone to access your private data, you should think about the ways to protect it. Getting a VPN is a smart start.
In this VPN Unlimited review, I will focus on every feature that should matter to a new user, including pros, cons, pricing, and additional information. Without further ado, let's see what this VPN service provider has to offer.
Verdict at a glance
KeepSolid VPN Unlimited is a capable VPN provider that is very easy to use, and it has fantastic customer support that will answer all of your questions. Moreover, it works with Netflix and has military-grade encryption. However, it is not the fastest VPN that keeps some logs.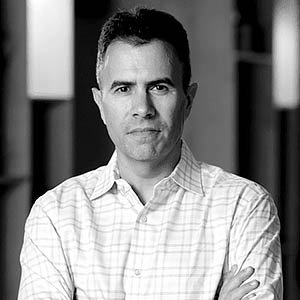 Paul Lipman
CEO at BullGuard
What steps should be taken to keep your identity private & safe when browsing online?
If there is a breach, those who have potentially been affected should run an antivirus and other software to ensure their laptops, tablets, and mobile phones have not been hacked. They should also take measures to change their passwords across their email, financial and social media accounts - and that they are using passwords, which are extremely difficult with a variety of letters, numbers, and special characters. They should also keep a close watch on their financial accounts and credit, consider putting a block on credit requests or inbound requests for credit.
Pros
Works with Netflix
Secure AES-256 Encryption
Great UX
OpenVPN, L2TP/IPSec, IKEv2, KeepSolid Wise Protocols
A Lifetime Subscription
Cons
Keeps Some Logs
Limited Torrenting
VPN Unlimited Review: Background
VPN Unlimited is a virtual private network (VPN) developed by KeepSolid. It not only provides VPN Unlimited but also Business VPN, VPN Lite and other services. However, today I will focus entirely on VPN Unlimited review.
VPN Unlimited concentrates on user's online privacy and internet security. It was founded in 2013 and is located in New York, the U.S. At the moment VPN Unlimited provides you with 400 servers across 70 locations all over the world.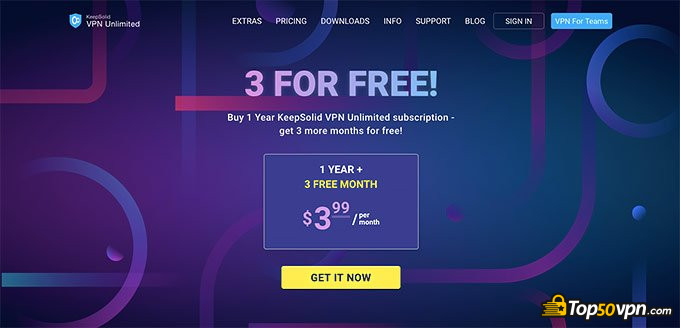 Enough of wandering, let's move to the most important part of this VPN Unlimited review - pros list!
PROS
You'll see that VPN Unlimited has so much to offer.
Good News for Netflix Fans - it Works!
Since 2016 many VPNs failed to keep up with Netflix's prohibition to stop every user who is connected to a VPN. A significant part of VPNs couldn't bypass this restriction. But, don't worry, in this KeepSolid VPN Unlimited review, you won't hear bad news because it provides you an opportunity to use Netflix as much as you like.
When reading some of the Unlimited VPN reviews, I've noticed that customers are really happy with the fact that they managed to unlock Netflix content. However, it's crucial to find out which of the servers actually work.
That's why I decided to include a little test in this KeepSolid VPN Unlimited review and see which servers actually unblock Netflix. 2/4 servers worked, which are pretty good results for the beginning.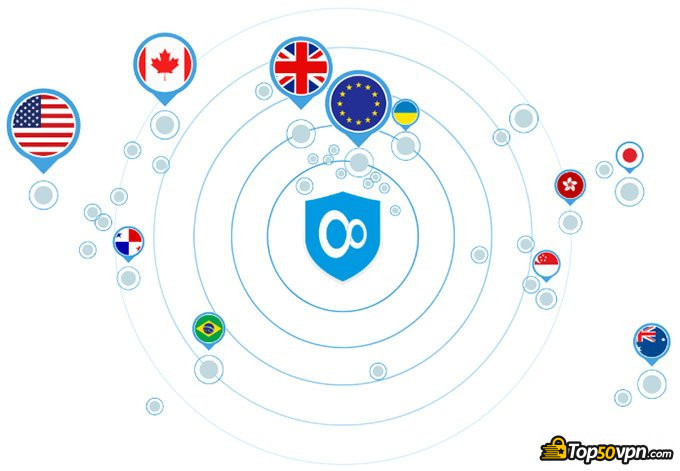 Which VPN Unlimited servers are blocked by Netflix?
Hampshire, United Kingdom (BBC iPlayer)
Netherlands
Which VPN Unlimited servers unblock Netflix?
United States: California
Canada
Even though not every server works, the most important part is that you get an opportunity to watch content that you like. If you're looking for the best VPN especially for watching Netflix, you should check out ExpressVPN and CyberGhost.
Latest NordVPN Coupon Found:
GET 63% OFF
+ 3 Months Free
Looking for ways to secure yourself online? What if we told you that you can get the top VPN on the market for way less - grab NordVPN 60% discount now & get 3 months FREE!
Expiration date : 10/12/2023
3,191 People Used
Only 99 Left
Amazing Customer Support: Live Chat
Technical problems can happen and even the best VPN services sometimes disrupt. But if there's excellent customer support to help you, you will always figure out the problem.
Not many VPN providers have good customer support, and I'm not even talking about live chat. You cannot always get a genuine answer from a chat "bot" that is programmed to answer only the most common questions. As an experienced VPN user, I can say that many untraditional questions pop into your head over time that bots cannot answer.
Almost every VPN Unlimited review distinguished live chat as a significant advantage because it works like a charm! I wrote a question asking about no logs policy and was surprised to get a polite answer to my inbox from VPN Ultimate representative so quickly. It was 3:20 p.m when I wrote my question and I received a response at 3:27 p.m, here it is: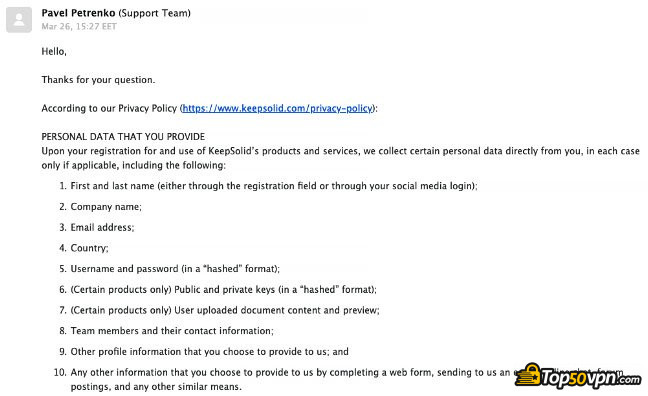 I didn't upload a full answer since I will be talking about logs later in this VPN Unlimited review.

Did you know?
Secure AES-256 Encryption
I cannot speak for everyone but I believe that the main reason why you were looking for VPN Unlimited review in the first place was safety, am I right? So, it's time to see in this VPN Unlimited review whether this provider can keep you safe.
So, is VPN Unlimited safe?
YES. It uses AES-256 military-grade encryption that was adopted by the U.S Government and now being used worldwide.
Table: VPN Unlimited security.
Even though many VPNs now have such encryption, I still count it as a significant advantage because security comes in the first place for me.
What AES-256 stands for?
AES - advanced encryption standard. It 's a tool used for text encryption and decryption. It uses a symmetric-key algorithm, meaning that the same key is used for encrypting and decrypting data.
Number 256 refers to key-size, so the bigger the number is, the more possible combinations it has. Look into the example below, imagine how long it would take to crack 256-bit cipher:


It seems unrealistic, right? Do you still keep asking: is VPN Unlimited safe? If yes, you will be happy to hear that further into this VPN Unlimited review, I will look through other aspects, such as logs and leaks and then we will know for sure. As for now, I'm assured that VPN Unlimited has powerful encryption that can be hardly overcome.
Very Easy to Use
I always pay attention to usability and VPN Unlimited review is no exception. I was pleasantly surprised by how easy it is to navigate the VPN Unlimited app. Only one click and you can set your status on/off. What is more, the sidebar helps you to find everything you need very quickly. Therefore, no need to worry about navigation, even kids could use it.
OpenVPN, L2TP/IPSec, IKEv2, KeepSolid Wise Protocols
Firstly, what is a VPN Protocol?
A VPN protocol determines how your data travels between a computer and a server. Every protocol is different, for example, some of them concentrate on speed, others on security and so on. Needless to say, every VPN has different protocols. So let's take a look at what protocol VPN Unlimited uses.
OpenVPN - open-source VPN protocol, meaning that users can examine its code for some flaws or simply use it for any project of their own. It's one of the most popular protocols used among VPN service providers because of its security. OpenVPN allows using not (yet) breakable AES-256 encryption that I already discussed in this tutorial.
L2TP/IPSec - Layer 2 Tunnel Protocol created by Microsoft and very widely used by VPNs. It has no security itself whatsoever but is frequently bundled with security protocol IPsec that uses AES-256 encryption.
IKEv2 - Internet Key Exchange version 2, created by Microsoft and Cisco. Even though it's not as popular as previously mentioned protocols, it features in mobiles during the moments of Internet reconnection.
KeepSolid Wise - a unique technology of the KeepSolid team that extends your online freedom, meaning that you get access to all legal content. It's created to be hardly detectable.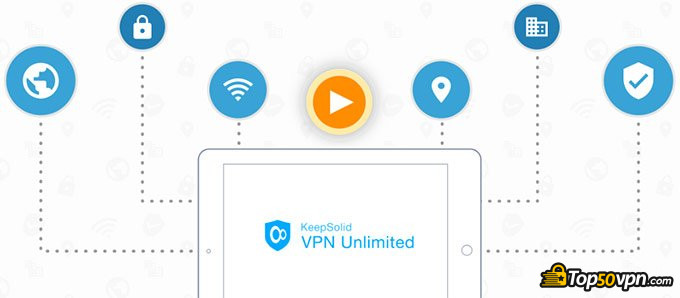 So, is VPN Unlimited safe?
I'd say it uses almost every possible protocol for protection, so it is secure. But later on, in this VPN Unlimited review, you will see that it has some flaws too.
No IP, DNS, and WebRTC Leaks
Not many VPN Unlimited reviews test leaks, so I decided it must be done. I checked to see if it leaks IP address, DNS and WebRTC. It came out negative at first.
However, I then tested leaks on the IPv6 connection. If you're unaware, IPv6 is a protocol of identification and location system for a computer. So, after testing on IPv6, I noticed WebRTC leaks on Windows and Mac. Therefore, while the results are quite good, they're not very satisfying.
Speed - Amazing!
One of the crucial aspects of every VPN provider is speed. Most of them slow down your Internet. Some less, some more. So, every time I'm writing a VPN review, I test to see by how much the speed rate drops. This KeepSolid VPN review is no different.
Thus, here's my speed without using VPN:

And here's the speed after I turned VPN Unlimited on:


Therefore, good news for VPN Unlimited, speed dropped down by no more than 1Mbps. One of the best results I've ever seen!
Note. Results can differ depending on which server you connect to. So, if you take a speed test, you might get different results.
CONS
All good comes to an end at some point. It's time to take a look at VPN Unlimited flaws.
Does VPN Unlimited Keep Logs?
If you're thinking that you need a VPN (you probably do since you're reading this VPN Unlimited review), I believe you crave security. We mostly pay attention to how robust the protection it provides is and what protocols the VPN follows. But there's one more thing left out - VPN itself.
Most of the VPN providers claim to have no logs policy, but we cannot know if that's the case. They usually name all the data that they follow on their main page. So, the main question is: does VPN Unlimited keep logs?
For starters, it does not state to have zero logs policy. It does keep track of your personal data that you provide when registering: name, age, email, username and password, country and so on.
What is more, it collects data while you're using VPN Unlimited, including IP address, server, location and many more, here's the email that I got from them when asked about their logs policy: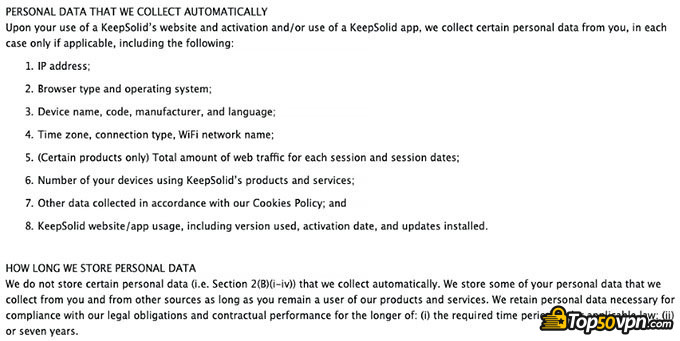 Surprisingly, they don't even try to hide it, it's all in front of your eyes. The fact that they track so much personal information is shocking. Even though they do not store some of the automatically tracked information, it's not clear which.
So, does VPN Unlimited keep logs?
Yes, and that's not something they're trying to hide. Some of your personal information will be tracked as long as you remain to be their user.
Since you're choosing a VPN for security in the first place, it seems illogical for the VPN itself to track your data. So, be careful and always take a look into each of the providers logging policies. If you don't want to waste your time, you can take a look into already confirmed VPNs, which won't share any of your personal information: ExpressVPN, and CyberGhost.
Torrenting (P2P) Allowed?
Torrenting comes together with P2P networking. Peer-to-peer networking is the connection between computers that are connected via the Internet and have the ability to share data/files with each other without the need for central coordination of servers.
Torrenting is often associated with piracy, that's why many anti-piracy agencies do not want VPNs to allow it. And it's fair because if VPN allows torrenting, it protects our data and data that you're downloading from an unauthorized source.
Even though VPN Unlimited allows torrenting, it does have some restrictions:

Pay attention that you can legally use BitTorrent only when connected to US-California 1, Canada-Ontario, Romania, Luxembourg, and France servers.
VPN Unlimited Pricing and Additional Details
When writing the KeepSolid VPN review, I was caught on the ability to purchase a lifetime subscription for $99.99 or $149.99 (depending on how many devices you choose, 5 or 10).
Even though many people are afraid of such a long commitment, if you're the type of person who likes stability, then why not? I'd say it's a perfect investment even if you're not planning to use it forever. It's a price that you would usually pay for 3 years subscription.
Now, the regular VPN pricing usually varies from $6 to $12 per month.
What is the VPN Unlimited price?
VPN Unlimited pricing is $9.99 per month when choosing 5 devices and $14.99 when choosing 10 devices. Here's the full list:
However, like always, the longer subscription you take, the less it costs. So, the best option would be to choose a 3-year plan for only $2.78 per month (if choosing 5 devices). So, you can get a VPN service that will protect you the whole month for the price that you would probably spend on coffee (it's even more expensive).
What about a free trial?
If this VPN Unlimited review doesn't help you to decide, you can always take a 7-days no-strings-attached free trial and check every feature for yourself. Needless to say, you never know unless you try.
What payment methods are available?
As usual, you can pay via PayPal, with a credit card or Bitcoins. If you want to stay anonymous, then you should consider Bitcoins.
So, now that we covered the pros, it's time to take this KeepSolid VPN Unlimited review to cons.
Here is The Best NordVPN Offer I Found:
GET 63% OFF
+ 3 Months Free
Looking for ways to secure yourself online? What if we told you that you can get the top VPN on the market for way less - grab NordVPN 60% discount now & get 3 months FREE!
Expiration date : 10/12/2023
3,191 People Used
Only 99 Left
Do I Recommend VPN Unlimited?
As you probably understood from this KeepSolid VPN Unlimited review, it's not all good.
VPN Unlimited does not have some of the primary qualities that I'm looking for in a VPN provider. But it does include strong military-grade encryption, secure protocols, unblocks Netflix and does allow torrenting (just have some restrictions). What is more, it offers a lifetime plan, which sounds like a great investment (at least to me).
On the other hand, it keeps logs and is not as fast as I was hoping. Therefore, I would probably consider other options.
I hope this KeepSolid VPN review was useful and you found everything you were looking for.
Our team over at Top50VPN wouldn't really advise you to use this VPN provider, though. Instead, you could opt for something better - a VPN that will actually keep you secure and your data encrypted. CyberGhost and ExpressVPN are two great examples.
Table: VPN Unlimited, CyberGhost and ExpressVPN comparison.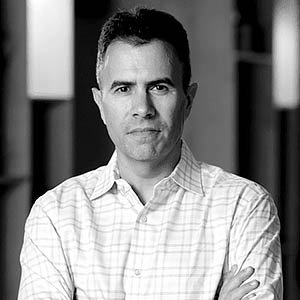 Paul Lipman
CEO at BullGuard
Contributed by: Paul Lipman , CEO at BullGuard
Paul Lipman is CEO of BullGuard, an award-winning cybersecurity company focused on the consumer and small business m...
Read Full Bio...
Leave your honest VPN Unlimited review
By leaving your honest opinion you can help thousands of readers to choose the best VPN. We accept genuine & helpful user reviews, either positive or negative. Have in mind that biased reviews will not be published. If you want to share your opinion, experience or advice, we want you to spill the beans!