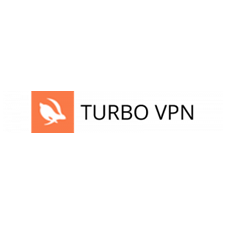 "Is Turbo VPN legit?"
"Does Turbo VPN work?"
"Does Turbo VPN keep logs?"
These are the most commonly asked questions that I will answer in this review relying on full testing and thorough research. Read this review to find out if Turbo VPN is worthy of your attention.
The verdict at a glance
Turbo VPN is a free mobile-only virtual private network provider, which also has paid version. It has much better security than most of the free VPNs and does not leak your IP or DNS address. However, it does log your data, has no kill switch and a low number of servers. What is more, VIP subscription is quite expensive considering its technical features.
Pros
Top-Notch Security Protocols and Encryption
Unblocks Netflix (But Only VIP Servers)
Allows Torrenting but No P2P Dedicated Servers
Cons
Suspicious Logging Policy
Mobile-Only
No Kill Switch and Low Number of Servers
Slow Speeds
Turbo VPN Review Basics: Read Before Moving Further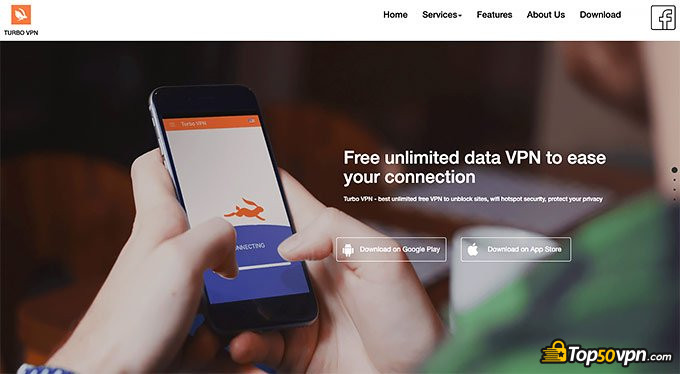 Turbo VPN is China-Based and mobile-only VPN service provider that offers a free version. It gives users online freedom without any subscription. According to Google Play, it has more than 50 million installs, mostly free version.
There are a number of free VPNs, however, a minority of them are good. After this Turbo VPN review, you will find out if it's one of the good ones or not.
Turbo VPN Review: PROS
Let's begin with the pros, Turbo VPN doesn't have many.
Top-Notch Security Protocols and Encryption
If you've read other Turbo VPN reviews, you probably stumbled on security. It's one of the major aspects to consider when choosing a VPN. After all, your foremost goal is to improve personal safety, am I right?
But is turbo VPN safe?
Without talking too much blah, I can say right away that Turbo VPN has very strong security, which many free providers seem to forget.
To begin with, Turbo VPN uses OpenVPN tunneling protocol, one of the safest and most popular protocols on the market. Since it's open-source, everyone can look after each other. Moreover, when paired with military-grade AES-256 encryption, it's becoming one of the hardest to crack security systems.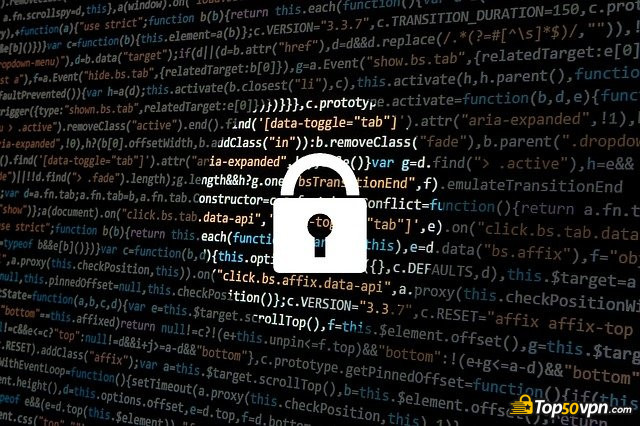 You might be new to this, so I want to shortly introduce you with AES-256 encryption. AES stands for Advanced Encryption Standard and it is encryption for electronic data. 256 means that 256-bit symmetric encryption key is used for data encryption/decryption and it has 2256 (or 1.1579 × 1077) possible combinations.
If it's still hard to grasp how secure it is then you should know this encryption is also used by FBI, CIA, and NSA. Now you feel secure enough, huh?
No IP or DNS Leaks - Great!
I already mentioned in this Turbo VPN review that it has very strong encryption, however, there are other risks - IP and DNS leaks. Hiding your IP address is one of the main reasons to choose a VPN in the first place.
But what if a VPN leaks your IP address? Doesn't it mean that it loses its primary goal? I would say so… Therefore, every good VPN provider must protect your IP address!
DNS leaks are different. They can totally sabotage the mission of a VPN. DNS servers are assigned to your Internet service provider, but when you're using a VPN, DNS request directed to an anonymous DNS server through your virtual private network.
So, does Turbo VPN work? Does it leak IP or DNS?
Even the best VPN providers can lose their name if any of the leaks appear, but I'm happy to announce that Turbo VPN passed all of the tests!
How do I know that?
As always, to find out whether or not Turbo VPN is actually secure, I performed thorough testing. And...I'm happy to announce that Turbo VPN passed all of the tests and no IP, DNS or WebRTC leaks were detected!
To tell you the truth, I was quite surprised because even some expensive VPNs fail to pass those tests, and here it is - free Turbo VPN - leaks-free!
Unblocks Netflix (But Only VIP Servers)
Netflix is one of the reasons why the majority of people turn to VPNs in the first place. Just imagine how disappointing it would be if Netflix would block a VPN that you're using.
The thing is, it's rather possible because a big part of virtual private networks (about 30%-40%) failed to keep up with Netflix when in 2016 it started to recognize VPNs. Now it gets harder to find a capable provider that works with Netflix.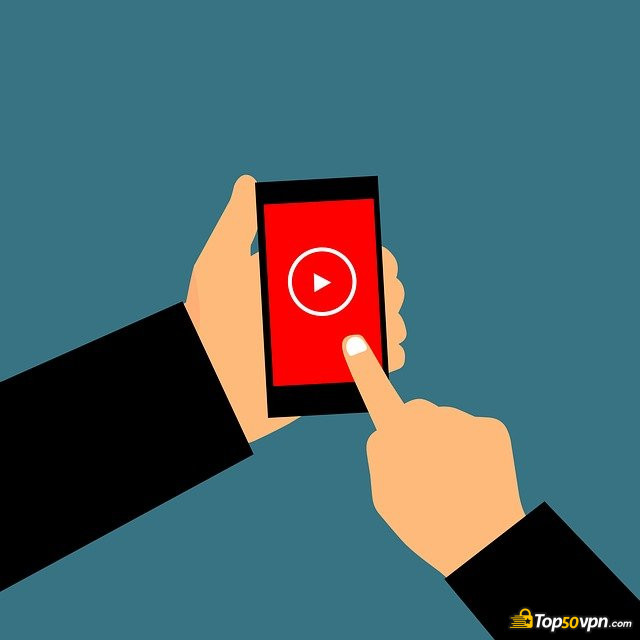 I have both good and bad news for you in this Turbo VPN review. Let's begin with a good one. Turbo VPN does unblock Netflix if you choose the paid plan. And you might already grasp the bad news, the free version doesn't work with Netflix, you must become a VIP member.
Allows Torrenting but No P2P Dedicated Server
Torrenting connects you with other users via the Internet and allows you to share files with one or a group of people. However, you probably know that it can be very risky. But why? Just imagine, every time you share files, you allow other people to access your data. And not every person has good intentions.
VPN should protect you from all of the people who have bad intentions and keep you safe from any legal implications.
Turbo VPN does nothing to stop you from torrenting neither freeze your account nor suspend you from using it, you can find this information in other Turbo VPN reviews as well.
But there's another thing I want to add. Even though Turbo VPN allows torrenting, it does not have a dedicated server for P2P connection neither on free version nor paid version.
Of course, since it's the mobile-only device, there's not much of a torrenting as most of the users normally use desktop computers or laptops for it.
Turbo VPN review: CONS
Suspicious Logging Policy
Many VPNs claim to have "zero logging" or "no logs" policy, others do not collect any data related to your real identity. It's one of the most important things that every VPN should have - strict no logging policy. After all, it's a big part of your safety.
If a VPN service provider collects your data then it's a major drawback, to say the least. Majority of free VPNs fail to keep up with zero logging policy. I heard somewhere that free VPNs earn money by collecting your data and delivering it to advertisers. Sounds crazy at first, right? But when you think about it, it's kinda logical…
So, is Turbo VPN safe? Does Turbo VPN keep logs? Is Turbo VPN legit?
After looking into their privacy policy, I can say taht there's nothing safe about Turbo VPN. They not only collect your data but also share it and don't even try to hide it. Take a look yourself, how your data is being shared:

They're not even trying to hide it, Turbo VPN collects a bunch of personal information, which is a complete deal breaker. But that's not it, there's more.
So, basically, your information will be used for their personal purposes, which is not something that simply goes by. It's one of the most non-user-oriented logging policies I've seen so far.
Therefore, is Turbo VPN safe? As you've seen it does collect your data, so the answer is no, it's not safe.
Not Trustful Location
Another point that is very important when choosing a VPN service is Jurisdiction.
If you haven't heard about it in other Turbo VPN reviews, then I'll briefly explain it. Countries that are in the 14 eyes Jurisdiction have international surveillance alliances, meaning that they share all the collected data about you and every other person. Here are those countries:
The United States
The United Kingdom
Canada
New Zealand
Australia
Denmark
Germany
Italy
Netherlands
Norway
Sweden
France
Belgium
Spain
Yes, China is not there, but the reason I'm even talking about it in Turbo VPN review is that China that remains in a repressive regime on how to access and use online. Many VPNs are blocked by the government because they're considered illegal.
So, it's strange that Turbo VPN still exists. However, it has many glitches and warnings, which is why I would recommend looking for a VPN provider not based in China or 14 eyes countries.
Mobile-Only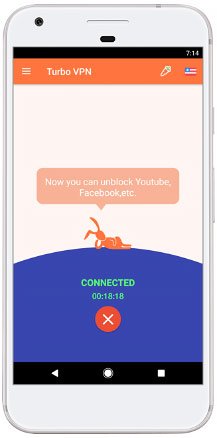 You cannot use Turbo VPN on a computer, it's mobile only…
I know that we no mostly use our smartphones, but a significant part of your work you probably do on your computer, am I right?
If you want all of your devices to be secure then you probably shouldn't choose this VPN.
Monthly Plan is Way too Expensive
I mentioned previously in this Turbo VPN review that it has both free and paid plan. But considering all the features that Turbo VPN has (which is not a lot), I believe that price is way too expensive.
If you use it for free, it's great, but if you choose to get a paid version, it's not worth paying $11.99 per month. Of course, if you take the 12 months plan, then you save %75 and pay only $2.99 per month. With VIP plan you get faster speeds, more servers and get rid of the ads (there are a bunch of them in a free version).
What is the Turbo VPN price?
Here is the full list of Turbo VPN pricing:
1 month: $11.99/month
12 months: $2.99/month
If you're willing to pay that price, then be aware you can get the best VPN services for as much: NordVPN, CyberGhost, SurfShark. They can give you so much more!
No Kill Switch and Low Number of Servers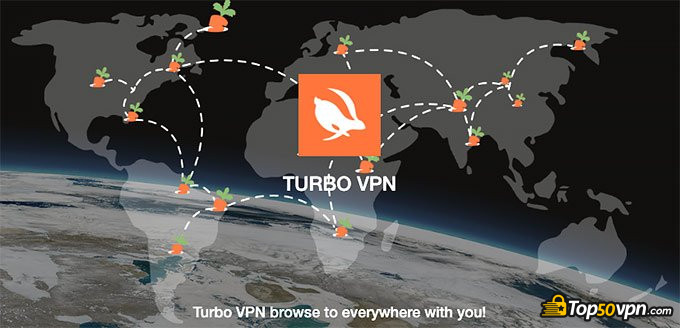 Kill-switch is required at times when your connection is interrupted. If there's no such function, then your IP address gets exposed. So, even though the connection is quick, only 1 second is needed to expose your IP address.
Another point to consider in this Turbo VPN review is its number of servers. With the paid plan, you get to choose from 9 servers, and if you become VIP, then the number increases up to 26. Even if it doesn't sound so bad, let's compare it with NordVPN, which has more than 4,700 servers worldwide. See the difference?
Thus, for everyone who wants to be fully secure, I would recommend looking for a VPN service provider that has a kill switch and provides a wider range of servers.
Slow Speeds
It's not a secret that every VPN slows down your speed. But you barely notice it since usually it decreases by 10% or 20%. Now it's time to see what's the situation with Turbo VPN speed.
As always, I first tested to see my speed test without the VPN, so my download speed was 71Mbps.
Then I connected to the EU server, now using a VPN, and it didn't go as planned:
Download speed: 6.98Mbps
Upload speed: 0.52Mbps
Now, let's see what's the situation with US server:
Download speed: 7.24Mbps
Upload speed:1.53Mbps
It's crazy how slow this VPN is, especially considering the fact that speed is one of the most important aspects of Turbo VPN review, I got pretty disappointed - it's one of the worst results I've seen.
Do I Recommend?
Weighing all the pros and cons, I would have to pass on this VPN. It's probably not worth saying why - you must already know. Turbo VPN has a suspicious logging policy, it's located in China, which has very strict policies, moreover, it's mobile-only, the monthly plan is way too expensive considering the number of features it has. There's also no kill-switch, only 9 servers, and very slow speed.
Even though it has strong security protocols and no leaks were detected, I still believe that it's not worth it, especially since it tracks your data.
In the very beginning of the Turbo VPN review, I wrote a few questions that I'm now capable to answer.
Is Turbo VPN legit?
It is, but pay attention that it tracks your data for their own purposes.
Does Turbo VPN work?
It does, but probably not the way you would want to.
Does Turbo VPN keep logs?
Yes.
Therefore, I would recommend you looking into the best VPN providers, they will offer much more security and amazing features for minimal pricing. You can find them here.
Leave your honest Turbo VPN review
By leaving your honest opinion you can help thousands of readers to choose the best VPN. We accept genuine & helpful user reviews, ether positive or negative. Have in mind that biased reviews will not be published. If you want to share your opinion, experience or advice, we want you to spill the beans!