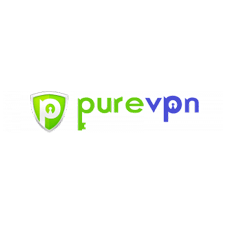 Affordable and fun-to-use VPNs are not always the best purchases - some people have learned this the hard way! While the price of a VPN can really influence your opinion on it, it might also signify some broader, deeper problems… That is also the case in this PureVPN review, too.
With privacy being the main concern of many people in the current, digital age[1], it's important to pick the right VPN for yourself. After reading this PureVPN review, do also check out ExpressVPN or CyberGhost - they're the two leading VPN providers in the current industry, and might just be exactly what you're looking for.
TL;DR: PureVPN is one of the less-known VPN providers out there. While the PureVPN price is great, and it offers some really cool features, there are certain issues that make people question is PureVPN safe - issues like DNS leaks and outright misinformation.
Pros
Super affordable
Supports torrenting
Doesn't log data
PureVPN Review: PROS
To start this PureVPN review off the right way, let's talk about the aspect that is of the utmost importance when choosing a VPN provider - security.
Although there are two main reasons for why people tend to use VPNs - data security and gaining access to restricted content -, the former does seem to be the more prominent out of the two. If a VPN provider is secure, then all of the other topics become secondary.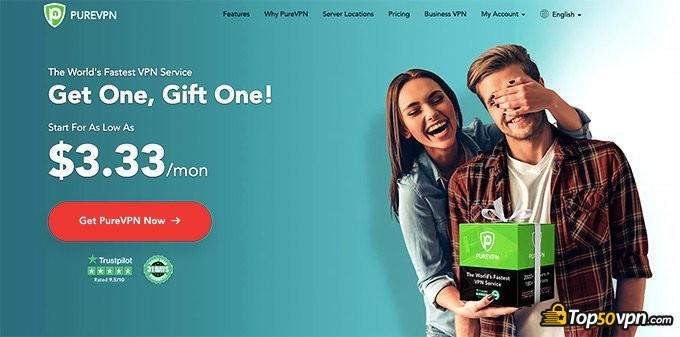 So, let's see what positive sides we can extract out of this PureVPN review security-wise.
Uses the Best Possible Data Encryption
People wondering is PureVPN safe should know that the company uses the AES 256-bit data encryption technology.
At this point in time, AES 256 is considered to be the industry standard when it comes to VPN security measures. While there are certain VPN providers that choose to employ either an older version of AES or some encryption methodology of their own, it is widely agreed upon that AES 256 is the way to go.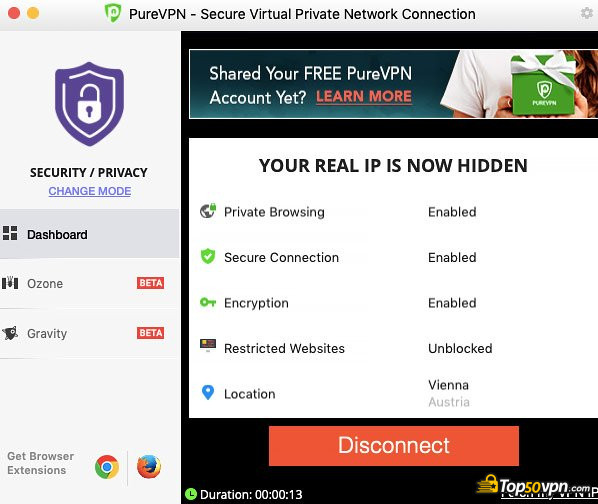 Just to help you better understand how good AES 256 is, it is used by the FBI and the CIA to help secure the organizations' most important data. You can be sure that, if such intelligence agencies use this encryption method, your data will most definitely be secure, too.
Latest NordVPN Coupon Found:
GET 63% OFF
+ 3 Months Free
Looking for ways to secure yourself online? What if we told you that you can get the top VPN on the market for way less - grab NordVPN 60% discount now & get 3 months FREE!
Expiration date : 10/12/2023
3,191 People Used
Only 99 Left
No Logging Policy
Information logging is one of the most severe offenses that a VPN provider can engage in. It eliminates any and all trust that the company might have built for itself - yes, it's that serious.
Online, you might be able to find many people questioning does PureVPN keep logs. There is actually a reason for that, and I'll get to it in a bit. However, let me first explain what data logging actually is.
If a VPN provider logs your information, it means that they keep track of the websites that you visit, the actions that you take within those websites, and so on. To put it very simply, it is exactly the opposite of what a VPN should do - that is, keep your data secure and encrypted.
Later, the VPN provider might pass on the gathered information to government intelligence agencies (this is especially true in countries that are under the 5, 9 or 14-eye agreements) or sell it to third-party advertisers.
Ya, I know. Horrendous stuff.
Table: PureVPN features
PureVPN, however, claims that they do not log your information. They do keep track of some certain things (email address, billing info), but that's more or less common practice. When it comes to sensitive and personal information, though, they are rather blunt - no logging.
So… Why do so many people then wonder "does PureVPN keep logs?"? Well, things weren't always the same as they are now.
While there is no direct evidence that the VPN provider ever kept any logs on their users, a single look at some of the older customer PureVPN reviews will reveal that they have been rather… ambiguous with their wording.
The company has always tracked its users' bandwidth - although not necessarily an unusual practice in of itself, it still raised some eyebrows, since they always claimed "NO LOGS!".
It would seem that, in light of such Pure VPN reviews, they have since updated their privacy policies. Well, good on them.

Did you know?
Kill Switch
Even though a lot of PureVPN reviews don't even mention this, the fact that the VPN has a kill switch is actually a pretty big deal. It should serve as an extra layer of reassurance for people who are wondering is PureVPN safe.

Kill switches are special features that some VPNs have in place. They are used only in critical situations, and can usually be toggled on and off.
The way that a killswitch works is that it terminates all of your processes whenever (if ever) you lose your internet connection or get disconnected from the VPN itself while browsing, sending or downloading files.
If PureVPN didn't have a kill switch in place, it is highly likely that your personal information would be exposed to the eyes of third parties in an even of the above-mentioned connection loss. So, when it comes to the PureVPN rating, that's definitely a plus!
Torrenting Fully Supported
Most commonly referred to as "Peer-to-Peer" file sharing, torrenting has been a massive VPN sales point for the longest time now. If you'd want to share (read: torrent) files with a peace of mind, you would most commonly turn to a VPN provider.
That said, a significant number of such providers have been shying away from P2P file sharing as of late. As some PureVPN reviews point out, this is mostly because of some more notable copyright infringement lawsuits - no VPN wants to be targeted by one of those.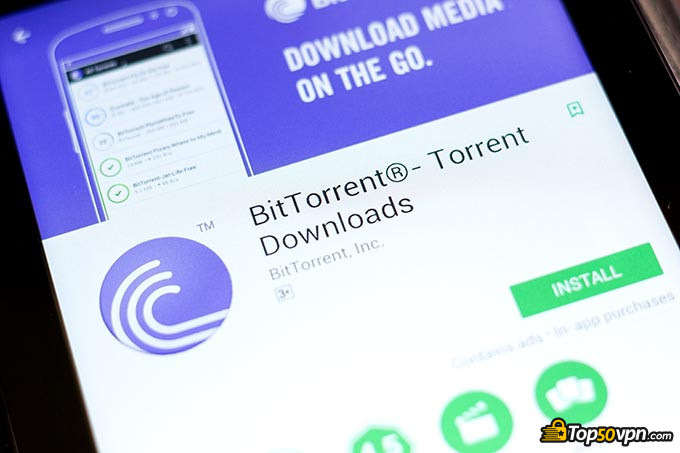 However, this topic does seem to boost the PureVPN rating by quite a bit. The provider doesn't really seem to care all that much about the potential lawsuits at hand - while some VPNs have dedicated servers for P2P processes, PureVPN allows you to torrent on any one of their servers.
With that being said, it is worth mentioning in this PureVPN review that the company does have dedicated servers that are specifically there for torrenting. Even more so, the company offers an "add-on" for increased file protection.
Additional Features
Some online user PureVPN reviews mention this, but the company offers a whole lot of additional features. While browsing through the lists, though, I've noticed a few inconsistencies myself, but more on that later.
All of the features are segmented into different groups - some focus on the freedom of your browsing experience, others - on security. The DDoS protection had caught my interest in particular - I haven't seen this type of a feature offered by many other VPNs out there (at least on the advertisement level).
PureVPN Review: CONS
Let's shift the focus of this PureVPN review and talk about some of the most notable cons of the VPN provider.
DNS Leak History
I had mentioned earlier in the PureVPN review that security should be the core criterion by which you choose a VPN provider. Well, even with a kill switch and AES 256 in place, it would seem that PureVPN doesn't really have this aspect under control.
Online, you'll be able to find multiple different instances when the company's customers wrote PureVPN reviews simply to exclaim how the VPN had leaked their personal IP addresses and their DNS browsing information. If you're familiar with DNS, you can probably understand just how severe the issue really is.
Table: PureVPN company information
DNS stands for Domain Name Systems. Whenever you browse websites with an activated VPN, it encrypts the names of these websites so that third parties (mainly - governmental agencies) wouldn't be able to see them. However, if your DNS leaks, your information is exposed.
Knowing that, you can now see why people are mad about this issue. It negates one of the main reasons why people use VPNs in the first place - to secure and encrypt their browsing information.
Before getting too much into this VPN provider, I want to stop you and say that you can get so much more secure options for similar pricing. So why risk it? Check out ExpressVPN and CyberGhost.
No Netflix Support
Ever since 2013, Netflix has been hard at work to crack down the usage of VPNs in order to access the company's region-restricted content.
Even though this might not be big news to some, they have actually been rather successful in their efforts - a whole lot of VPN providers either no longer offer people the feature of accessing Netflix USA from anywhere in the world, or they have a very limited, dedicated amount of servers to do so.
Sadly, PureVPN falls into the first category.
This VPN provider does not support Netflix. Neither one of PureVPN's servers work in this aspect - if you were looking for a VPN so that you could access Netflix USA's geo-locked content, you'll have to look elsewhere.
Updated 2019.05.16
Lately, we've been getting some comments from users that they've managed to connect to Netflix USA servers through PureVPN. Given this predicament, we've decided that it is only necessary to test the provider once again.
This time, one server did work - the one based out in the US. I've received error messages while trying to connect to the other servers and, admittedly, did not try for a third time.
One thing that I would like to acknowledge is that it might perfectly well be possible that some users are able to view Netflix with the help of PureVPN, while others have a difficult time with this topic. It's a rare scenario, but the fluctuations of internet speed and the server load can, indeed, impact their functionality.
Information Inconsistencies + Slow Speed
Remember when earlier in the PureVPN review I mentioned that some of the features that this VPN provider offers are rather… misleading and inconsistent? Well, let me explain.
Since I can't find any other way to put this, I'll have to say - PureVPN is, apparently, blatantly lying. How so? Well, on their official site, they claim to guarantee you "anonymous browsing" and "DNS leak protection".
Can you spot the problem?
The company states that both of your personal IP and DNS are going to be secure if you choose their VPN. That's cool, right?
Well, no, because there are multiple reports of them leaking both IPs and DNS.
Here's another example: on the same page, they claim "ultra-fast speed". Well, take a look at this:

This is a speed test that I performed on one of their VPN servers. I've tested their EU server - from the EU! You would think that the results would be rather good, right? Well, think again - they are really bad.
The download speed, in particular, is going to be one of the main things that impact the PureVPN rating. There are multiple different VPN providers that offer AMAZING download speeds from servers located on the other side of the world - PureVPN is the odd one out here, and for all the wrong reasons, too.
To reiterate, you can probably see for yourself that, while the company blatantly claims one thing, there is actual evidence that suggests otherwise - on more than one occasion! At the very least, this damages the reputation of PureVPN - something that is extremely hard to build back up in the long run.
Price
Finally, with all of that said, let's take a look at the PureVPN price. I have to say that a lot of the other Pure VPN reviews were right - the prices are amazing.

If you choose to go with their most popular plan (the 1-year one), you would have to pay $3,33 per month. That's super affordable. Even their less-popular plans (the 1-month and 3-month ones) are comparatively cheap.
What is the PureVPN price?
The prices are:
In addition to the great PureVPN price, the company also offers the standard 31-day money-back guarantee. That's always nice!
Here is The Best NordVPN Offer I Found:
GET 63% OFF
+ 3 Months Free
Looking for ways to secure yourself online? What if we told you that you can get the top VPN on the market for way less - grab NordVPN 60% discount now & get 3 months FREE!
Expiration date : 10/12/2023
3,191 People Used
Only 99 Left
Conclusions
Up until this point, we've discussed both the pros and the cons of PureVPN. The only question that remains to be answered is simple: would I recommend PureVPN?
It's a difficult call.
While the PureVPN price is definitely a bargain, it's one of the few good things about this VPN provider. Does PureVPN keep logs? No, but they are rather touchy about it. Is the company safe to use? They do have some security measures in place, but the DNS leak history aims to prove otherwise.
As you might have noticed yourself, every single pro associated with this VPN provider has some sort of a negative side to it. And don't even get me started on the speed - it's not spectacular!
However, the worst part of it all has to be their deceptive advertising practice.
When you're trying to sell a VPN, you would do everything in your power to make it as secure and appealing as possible - straight-out lying, however, isn't part of that equation.
And those are not some trivial details, either! The lies revolve around speed and security - two of the most important factors of a VPN! It's nonsensical!
Overall, it's sad to have to say this, but writing this PureVPN review… The company definitely did not impress as much as it could have. Well, they did, but for all the wrong reasons…
If the company does up their game and clear the misinformation, they might be worth giving a shot. However, as I've noted earlier, fixing a damaged reputation in the VPN industry is extremely difficult. We'll just have to wait and see.
If this VPN provider doesn't quite cut it for you, don't worry - there are better alternatives out there. You can always check out ExpressVPN or CyberGhost - they're some of the most popular VPN providers in the current market, and rightfully so.
Scientific References
1. Spyros Kokolakis: 'Privacy attitudes and privacy behaviour: A review of current research on the privacy paradox phenomenon'
Leave your honest PureVPN review
By leaving your honest opinion you can help thousands of readers to choose the best VPN. We accept genuine & helpful user reviews, either positive or negative. Have in mind that biased reviews will not be published. If you want to share your opinion, experience or advice, we want you to spill the beans!