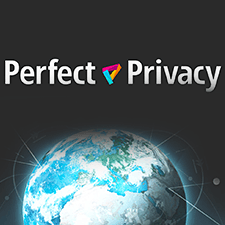 With VPNs becoming more popular by the day, it's getting increasingly difficult to choose the right one. This is where reviews and suggestions come in - a lot of people choose to rely on the opinions of others who have already tested out the VPNs, and can list both the pros and the cons of each individual one.
In this Perfect Privacy VPN review, I'll tell you about one of the most popular VPN providers in the market.
TL;DR: Perfect Privacy has everything from a reliable kill switch all the way to Netflix and torrenting options. Even though it might not be the fastest VPN out there, the level of security that it provides more than compensates the issue.
Pros
Doesn't log data
Torrents and Netflix allowed
Safe location
Built-in kill switch
Cons
Speed could be better
Not too many servers
Perfect Privacy VPN Review: PROS
While no one still knows for sure what Article 13 will bring, one thing seems to be clear - in order to avoid the imminent censorship that the EU is trying to enforce, people are going to turn to the VPN industry. For that, however, they are going to need a safe and reliable VPN - could the Perfect Privacy VPN be an option? Well, let's talk about the pros of this VPN and find out.

Located in Switzerland
Now, you might think - why the hell is the location of a VPN provider important?
Honestly, it's not important.
It's essential.
You see, a lot of the countries around the world belong to certain specific intelligence-sharing agreements. There are two that are worth noting - the 5-Eyes and the 9-Eyes.
Even though the members and some of the principles are different, all of these agreements are aimed at one thing - to share intel about the processess happening in the countries that are part of these coalitions.
Table: Perfect Privacy company information
There are even countries that are not officially part of these agreements, but are friendly with some members from the group, and thus partake in the dealings of the agreement, nonetheless.
So, why is all of that worth knowing?
Well, Switzerland is part of the 5-Eyes cooperative. But that's not an issue.
VPNs that fall under the jurisdiction of the before-mentioned Eyes might be legally obliged to gather information about their users and share it with governmental agencies.
While this isn't a definitive statement, and some VPN providers claim to abuse loopholes in this law, the feeling of your data leaking at any given point in time is still always there.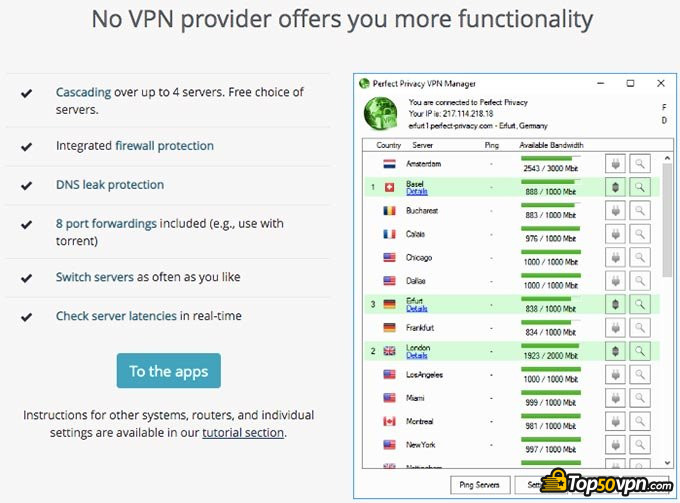 Well, in this Perfect Privacy VPN review, things are a bit different.
Even though Switzerland belongs to the 5-Eyes jurisdiction, it's considered to be one of the safest countries to establish a VPN in. Why? Because, if you're not doing anything illegal, you are going to be 100% safe from any and all possible law enforcement meddling.
Even if you do involve yourself in some shady business, the chance of Perfect Privacy giving out your information is very low.
Latest NordVPN Coupon Found:
GET 63% OFF
+ 3 Months Free
Looking for ways to secure yourself online? What if we told you that you can get the top VPN on the market for way less - grab NordVPN 60% discount now & get 3 months FREE!
Expiration date : 02/10/2023
3,191 People Used
Only 99 Left
OpenVPN and AES 256-BIT Encryption
A whole lot of Perfect Privacy VPN reviews mention this, but Perfect Privacy uses the industry-standard OpenVPN protocol to ensure a stable and secure connection between the VPN user and the database (website) that the user is trying to access.
While some VPN providers do use their own protocols (i.e. Catapult Hydra), this is usually shunned away from. A custom protocol does not necessarily mean that it's BAD, but OpenVPN isn't the industry standard for nothing - VPN providers from all around the world trust this protocol.
To add to that, Perfect Privacy also uses the AES 256-bit encryption system. If you're into tech yourself, no further comment is probably needed - the system speaks for itself.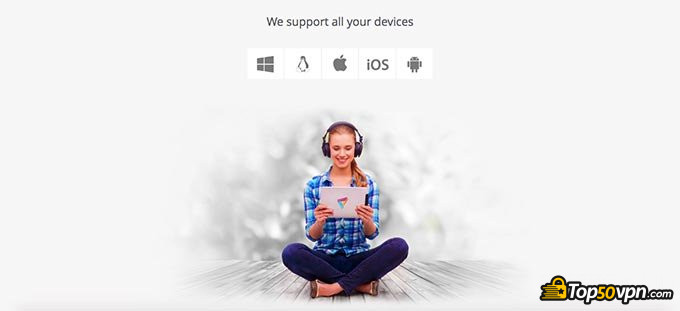 If you're not familiar with AES 256, though, let me just say that it is the most advanced security system in the world. As of writing this article, it is considered to be unbreakable and uncrackable. Just to give you an idea of what we're talking about, consider this example:
You've just read this Perfect Privacy VPN review, learned about AES 256, and thought to yourself "Unbreakable? Hah! Let me at it!". Well, if every person in the world had 10 computers that would simultaneously be trying to crack the system, it would take 70,000,000,000,000,000,000,000,000 years to decipher the first key!
Yup, that's a number. And yup, AES 256 is one hell of an encryption system.

Did you know?
No Information Logging
Data logging is a serious offense that many VPN providers are guilty of. And this doesn't even have much to do with customers not reading the terms of service[1], either - by now, it is more of an integrity concern, than anything else.
If a VPN logs your data, it means that the company behind the tool tracks your personal info while you're using the VPN. This includes the websites that you visit, the actions that you take, etc.
Table: Perfect Privacy security features
That's only half of the story, though, since the information tracking does not happen without a reason. The gathered data can then be sold off to advertisers, handed over to the government, and so on. To put it plainly, if a VPN tracks your information, it literally defies the reason for having a VPN, in the first place.
Well, I'm glad to be able to say this in the Perfect Privacy review, but the company does nothing like that.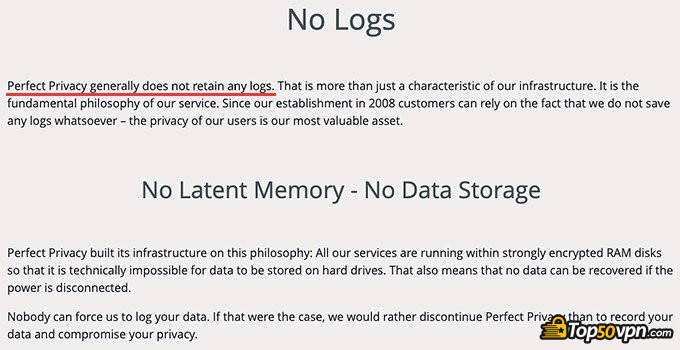 On their own official site, the company states that they do not log or track any of your personal information. They go as far as to exclaim that their systems are built in a way that makes it impossible to record data.
It is worth mentioning that the vast majority of VPN providers do take notes on some of your information. It is common for a VPN to keep your email address, billing information, the dates of when you connect to the VPN (not the time of day, though - just the date itself), etc.
Even if that was the case with this VPN provider, I can only echo what a lot of Perfect Privacy reviews have already stated before - Perfect Privace does NOT log your sensitive information.
Kill Switch
While it used to be a "nice to have" type of a feature, kill switches have become almost a necessity when it comes to the security of your personal information while being connected to the VPN.
As some other Perfect Privacy VPN reviews explain, a kill switch is a tool that immediately terminates all of your processes upon detecting a connection loss between you and the VPN.
It's like the last resort to keeping your info safe - if you were to disconnect from the VPN or the internet without the kill switch enabled, the activities that you were partaking in would be exposed to the eyes of third parties.
It is worth mentioning that a kill switch can also protect you from another popular issue in the VPN industry - DNS and IP leaks.


While these leaks are somewhat of a frequent occurrence, this does not mean that they should be discarded as "yet another problem". Honestly, they are just as severe of a problem as information logging - if your DNS and IP leaks, others can see both you and your activities, regardless of the VPN that you might be using.
I'm glad to be able to exclaim this in the Perfect Privacy VPN review - Perfect Privacy does not leak DNS, IP or WebRTC. All three of these points are safe under the strict security system of the company - great news for everyone concerned with security!
How can I be so sure? Well, I tested it myself!

Netflix Works and Torrenting is Allowed
If you're the type of person that doesn't really care all that much about security and privacy, but is rather looking at Perfect Privacy reviews with the goal of finding a VPN that would unlock Netflix USA, you're in luck… Kind of.
You see, Perfect Privacy does not state anywhere on their website that they do, in fact, unlock Netflix. Why is that the case?
Because only one of their servers (the one based out in the Netherlands) actually works.
This shouldn't be too surprising, though. Netflix has been campaigning against VPNs since early 2013. It's actually pretty rare to find a VPN provider these days that would have multiple reliable servers that unlock Netflix USA and all of that geo-restricted content to international users.
Torrenting is yet another popular activity for why people choose to use a VPN. When you torrent a file, you download it in little bits and pieces - in general, this is great, but it also opens up a lot of doors to potential viruses and other malware.
With a VPN, you would add that extra layer of protection and could feel safe while sharing files online.
Whether it be torrenting or other forms of Peer-to-Peer file sharing, Perfect Privacy allows it all. Furthermore, since the VPN provider employes the OpenVPN protocol, any kind of file sharing becomes that much safer.
Perfect Privacy VPN Review: CONS
Now that we've covered the majority of the most notable pros the VPN has, let's continue this Perfect Privacy VPN review by taking a look at some of its shortcomings.
Honestly, there aren't many of those to talk about!
Mediocre Speed
Probably one of the most notable cons that I've noticed while doing research for this Perfect Privacy VPN review was the speed that the VPN offered.
I've tested two of the servers - the one based in the Netherlands, and one in New York. For reference's sake, keep in mind that my download speed (the one that's actually important while using a VPN) without the VPN active is around 70 Mbps.
Here are the results of the server based out in the Netherlands.

While the ping was OK, the download speed was less-than-desirable. Even though the server is based out in the EU, nearly half of my original download speed doesn't really look all that promising.
Small Number of Servers
Another thing that I noticed while doing research for this Perfect Privacy VPN review is the number of servers that the company hosts - or, rather, I should probably say the lack of servers.

Perfect Privacy offers users around 55 servers in 24 different countries. To be completely honest, that's a really small number of servers! That being said, even though there are VPNs that have thousands of different servers attached to their name, it's all about the quality, not the quantity.
Furthermore, let's be real here - no one is going to have use for a thousand servers!
With all of that said, it's still a point worth stressing in this Perfect Privacy VPN review - Perfect Privacy could work on their server count. Even though they probably don't need thousands, it would still be nice to have a wider assortment to choose from.
Price
As a final point in this Perfect Privacy VPN review, let's talk about the price of Perfect Privacy.

The most popular plan (and the one I went with for this Perfect Privacy VPN review) is the 12-month one. It costs $9,99 per month - that's a pretty reasonable price!
What is the Perfect Privacy VPN price?
The full price list is, as follows:
You can pay with PayPal, a credit (debit) card, or even Bitcoin. In addition to that, you get a 7-day money-back guarantee. Remember, though, that this is not applicable for Bitcoin payments - since they are completely anonymous, there's no way to track who did the initial payment!
Here is The Best NordVPN Offer I Found:
GET 63% OFF
+ 3 Months Free
Looking for ways to secure yourself online? What if we told you that you can get the top VPN on the market for way less - grab NordVPN 60% discount now & get 3 months FREE!
Expiration date : 02/10/2023
3,191 People Used
Only 99 Left
Conclusions
So, the final question remains - would I recommend Perfect Privacy?
Even though I would have given you a different answer before writing this Perfect Privacy VPN review, I can say that yes - I would recommend it.
Even though the VPN provider has a few issues (location, speed), they are rather insignificant in the grand scheme of things. Perfect Privacy ensures the best possible security in the industry, has many different features to choose from, and has a long and earned a reputation of being a reliable VPN provider.
So, if you've been reading through Perfect Privacy reviews and think that this might just be the VPN for you - give it a try! Me myself, I wasn't disappointed - the price matched the quality perfectly!
Scientific References
1. Janice Y. Tsai, Serge Egelman, Lorrie Cranor, Alessandro Acquisti: 'The Effect of Online Privacy Information on Purchasing Behavior: An Experimental Study'
Leave your honest Perfect Privacy review
By leaving your honest opinion you can help thousands of readers to choose the best VPN. We accept genuine & helpful user reviews, either positive or negative. Have in mind that biased reviews will not be published. If you want to share your opinion, experience or advice, we want you to spill the beans!