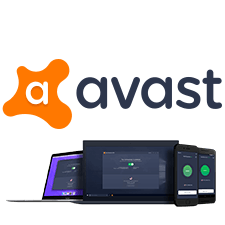 Trustworthy VPNs that would offer users a free trial before they purchase the service are too far in between. Well, it just so happens that this Avast SecureLine VPN review is about one such VPN. Is it worth it, or is it just another scam? I've taken the liberty to try the VPN out for myself, and will tell you all about it in the review ahead.
I can tell you in advance, though - if you're strictly looking for the best of the best, you should consider checking out ExpressVPN or CyberGhost - they are the current leaders within the industry, and are sure to provide you with the top-tier VPN services.
TL;DR: Avast SecureLine VPN might not be one of the most popular VPNs out there, but it deserves more attention than it currently gets. While the VPN has some notable issues and disadvantages, all of the essential features are in check.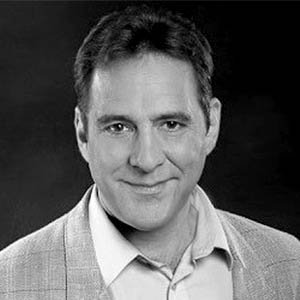 Dan Fusco
Cyber Security Speaker, Owner of InnerPC
What is important to consider when choosing a VPN service?
With any cloud company, including VPN services, you need to vet the provider. Most companies are great at marketing but not great at the delivery of services. Check out company reviews, ask how long they have been in business, and ask for a few current clients you can call to see how the performance is. Never sign up for a long term agreement and make sure they have a trail for the services.
Pros
AES 256-bit data encryption
Good speed
Supports torrenting
Cons
Doesn't support Netflix
Not too many servers
Tricky pricing
Avast SecureLine VPN Review: PROS
If you've ever read through any Avast SecureLine VPN reviews, you probably know that the most important feature of any reputable VPN is security. If there's no security, nothing else matters (Metallica playing in the distance) - the VPN can be discarded. Since this is such an important feature, let's talk about how good is Avast VPN from the security side of things.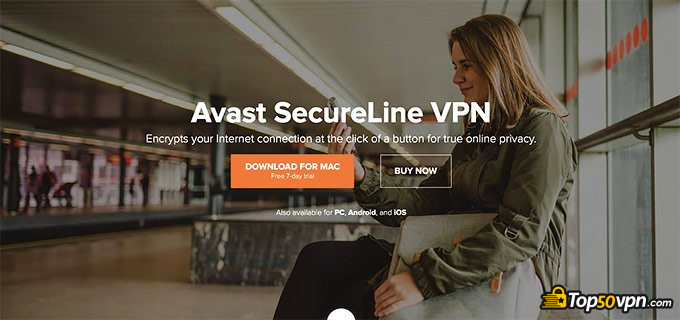 Governmental-Level Protection
One of the main arguments that Avast SecureLine VPN reviews provide when people ask "is Avast VPN good?" is the fact that the VPN provider uses the AES 256 BIT encryption. Now, if you've never looked into VPNs or types of encryptions before, that term might mean nothing to you.
However, if you do know AES 256, you can understand just how big of a deal it is when it comes to the Avast VPN rating. Let me explain.

To help you understand the significance of the system, you could look at it this way - if you had to choose one organization in the world to hide your data with, which organization would you pick?
Quite a few people will probably answer "the FBI" or "the CIA". Well, choosing to trust AES 256 (and, since this is Avast SecureLine VPN review, the VPN provider too) is practically the same.
You see, AES 256 is the type of encryption that governmental institutions such as the FBI and the CIA use to secure their data. It is the most potent and reliable form of encryption to date. And, since you want to know how good is Avast VPN, you should be happy to find out that they use the same encryption, too.
Latest NordVPN Coupon Found:
GET 68% OFF
NordVPN Black Friday Sale
NordVPN Black Friday Sale has begun - get 68% off + 3 months for FREE. Secure yourself for way less!
Expiration date : 02/02/2023
3,716 People Used
Only 84 Left
No DNS or IP Leaks
There are a few notable problems that are seemingly a staple of the VPN industry - DNS and IP leaks are huge parts of these problems.
A DNS (Domain Name System) leak happens when a VPN fails to provide optimal security, thus "leaking" your browsing information (domain names).
This means that any third parties (i.e. governmental agencies) could see the domains that you visit while using a VPN (typically, they wouldn't be able to see this, since VPNs encrypt the domain names). If a VPN leaks your IP, too, then you become fully exposed.
Luckily, however, that isn't the case in this Avast SecureLine VPN review.
The Avast VPN does not leak DNS and IPs.

I wanted to be sure, so I ran IP and DNS leakage tests of my own. As you can see, the Avast VPN does not possess this problem. That ain't nothing to scoff at, too! As I've mentioned earlier in this Avast SecureLine review, DNS and IP leaks are a common problem in the VPN industry.
It's refreshing to see a VPN provider that's got this situation under control.

Did you know?
Doesn't Log Your Information
While browsing and reading through various Avast VPN reviews, you might encounter the question "does Avast VPN keep logs?" quite frequently. Well, that's not without good reason.
Data logging is an unforgivable offense when it comes to VPN providers.
If a VPN provider logs your data, this means that they keep track of the websites that you visit, the purchases that you make and the services that you use. Later, they can either sell this information to advertisers so that they could target their ads at you, or hand the data over to the government. Rough stuff.

Thankfully, though, Avast are pretty transparent with their logging policies. The above-given excerpt is taken straight out of their FAQ page.
The company states that they do not log any of your personal browsing information. They do, however, keep track of SOME information. This includes, but is not limited to:
The email that you used to register to the site;
Your billing information;
App versions, technical parameters, etc.
There's nothing to fear, though. The vast majority of VPNs track such information in order to be able to provide you with the best possible customer experience.
So, does Avast VPN keep logs? No, but it does store some information.
Torrenting is Allowed
There are many different reasons for why someone might need a reputable VPN provider. All of them (usually) fall under the umbrella of "data security", though. Torrenting is in the same boat.
A lot of VPNs shy away from the term "torrent" - in this Avast SecureLine VPN review, the VPN provider is no different. However, torrenting is also one of the main reasons why people ask the question - "is Avast VPN good?". And, well, you can be sure - Avast does support torrenting.
Table: Avast SecureLine features
The term that they (and most other VPNs) use, though, is "P2P", or Peer-to-Peer file sharing. This means that, if you choose to "share files" with another party (read: use torrents), the connection between you and the other party (and, naturally, the files themselves) is safe and sound.
Pretty Good Speed (Download)
If we take security out of the equation, the next best thing that you would probably look for in a VPN is speed. This is also one of the main criteria that affect the Avast VPN rating.
When thinking about speed, you would most likely look at both download and upload parameters of a VPN. That being said, the download speed seems to be the most important one for the vast majority of users (I know it was for me!).
Well, I took the courtesy to run a speed test to find out is Avast VPN good on this aspect, too. Here are the results:

The test was conducted from the EU. And, well… The results are surprising!
I was very pleasantly surprised, since the VPN actually boosted my download speed by quite a bit. It's rather rare to find a VPN provider that would be capable of this!
The ping and the upload speed were also really good! I had expected lower results from Avast, and was pleasantly surprised and happy that I could share the good news in this Avast SecureLine VPN review.
Live Customer Support
Remember when I mentioned that the VPN industry has a few… notable problems that it just can't seem to resolve? Well, customer support is one of them.
A lot of VPN providers use the ticketing system to solve any and all issues that their customers might have. Needless to say, that doesn't quite… cut it. There might be certain issues that need to be resolved ASAP - how are you supposed to do that if the only way to contact the customer support is via tickets?
Well, no worries - the topic of customer support is yet another area that answers how good is Avast VPN.
The company doesn't only offer the customers a possibility to chat live - you can even call your VPN provider and discuss your questions by phone! That's definitely something that I haven't seen before, and it's more than refreshing to say the very least.
Avast SecureLine VPN Review: CONS
Now that you know some of the main appeals of the VPN provider, the next thing that I would like to discuss with you in this Avast SecureLine review are the cons of this VPN.
No Netflix!
Yes, I know - I was disappointed, too.
This shouldn't come as a huge surprise, though. Not that many Avast VPN reviews seem to mention this, but Netflix has been cracking down on the usage of VPNs by their users. But I'm getting ahead of myself - let me explain.
A big point of appeal in most VPN reviews (it used to be so with Avast SecureLine reviews, too) is the fact that, by using a VPN, you'll be able to access Netflix USA (and all of its region-restricted content) from all over the world.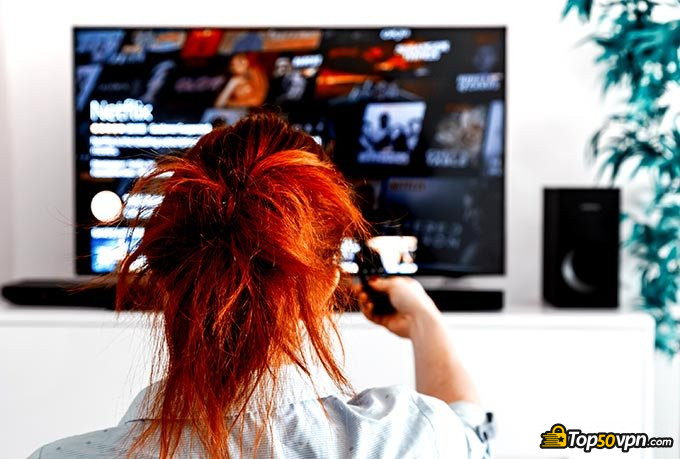 As I've stated above, though, the company has been desperately trying to ban any and all VPN use - and, quite frankly, they've been somewhat successful.
While you can still easily find a VPN provider that supports Netflix USA for international users, I'm sad to say that that is not the case in this Avast SecureLine VPN review.
Where this VPN lacks, however, there are those that exceed. If you want to find out more, go check out our "Best VPN" list.
Located in the Czech Republic (Which is Less-Than-Ideal)
Have you heard of the term "5-Eye countries"? That's a coalition of countries that freely share intelligence with one another. This means that, if a VPN provider is located in one such country, your personal data is in a huge risk to be shared with other countries and their intelligence-gathering agencies.
Czech Republic, however, does NOT belong to that group of countries.
You might ask - so why is this listed as a con in the Avast SecureLine VPN review, then?
Well, not being part of such a coalition doesn't mean that the country isn't friendly with it.
The best VPN providers in the world go out of their way to establish themselves in countries that wouldn't be anywhere close such agreements (look: Panama, British Virgin Islands). While this doesn't necessarily "incriminate" the Avast VPN, it sure does provide a feeling of uncertainty.
Price
Finally, let's take a look at the Avast VPN cost. Let me just say in advance - it's rather tricky.

While most VPNs have straightforward pricing plans, the situation in this Avast SecureLine VPN review is, yet again, different.
The Avast VPN cost is split up into two big groups - you could either purchase the VPN for up to 5 devices, or for just a single one. Since I wanted to test the VPN on multiple platforms, I chose their (seemingly) main plan - the 5-device one.
What is the Avast Secureline VPN price?
Since the company doesn't have 3-year or 5-year plans (another unique feature in this Avast SecureLine VPN review), all of their pricing is centered around the 1-year mark. So, a 12-month up-to-5-device plan costs $6,66 per month. The 1-device plans cost $4,99 for PC and Mac, and $1,66 for Android and iPhone & iPad.
Table: Avast SecureLine VPN pricing options
Truth be told, even though the Avast VPN cost is a bit confusing at first, the plans actually aren't all that expensive. What's more, the company actually offers a 7-day free trial, and all of the purchases have the industry-standard 30-day money-back guarantee. Pretty cool!
Here is The Best NordVPN Offer I Found:
GET 68% OFF
NordVPN Black Friday Sale
NordVPN Black Friday Sale has begun - get 68% off + 3 months for FREE. Secure yourself for way less!
Expiration date : 02/02/2023
3,716 People Used
Only 84 Left
Conclusions
To finish off this Avast SecureLine VPN review, there is only one question left to answer - would I recommend the Avast VPN?
Well, it's a "yes" and a "no". Let me elaborate.
As some Avast VPN reviews point out, the VPN provider is rather specific. While it allows torrenting and other P2P file-sharing, it has no Netflix support. Does Avast VPN keep logs? No, but it's location is rather dangerous security-wise. It would seem that each of the positive aspects of the VPN has some negative counterparts.
The things that do boost up the Avast VPN rating, however, are the speed and the Avast VPN cost. Both are pretty good, so if that's what floats your boat, do give the Avast VPN a chance!
To sum everything up, it is worth mentioning that, while it might not be the most popular VPN out there, judging by the sheer amount of Avast SecureLine VPN reviews, it seems to be climbing up the ladder rather quick!
Who knows - perhaps with a bit of time and a few adjustments to their services, Avast ServiceLine will become one of the main and most well-known VPN providers put there?
That being said, if Avast VPN isn't really up-to-speed with what you're looking for, check out our Best VPN list. Who knows - maybe you'll find something of your liking there?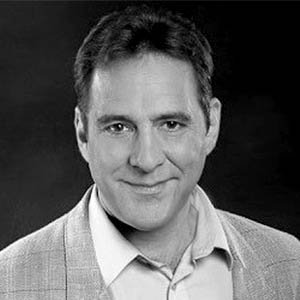 Dan Fusco
Cyber Security Speaker, Owner of InnerPC
Leave your honest Avast SecureLine VPN review
By leaving your honest opinion you can help thousands of readers to choose the best VPN. We accept genuine & helpful user reviews, either positive or negative. Have in mind that biased reviews will not be published. If you want to share your opinion, experience or advice, we want you to spill the beans!