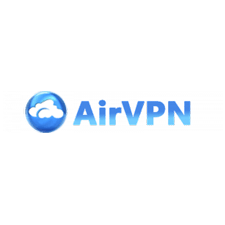 If you're searching for a decent VPN provider, but for some reason don't want to choose one of the industry giants, this AirVPN review might offer you a pretty good alternative. An up-and-coming VPN that has somehow slipped under the radar, or is it too good to be true? Well, read on and find out!
Note, though, that AirVPN is still a pretty small and relatively-unknown VPN - if you're looking for reliable industry veterans, you should check out our list of the best VPNs of the year.
TL;DR: As of late, you will encounter more questions like "how to use AirVPN?" than ones in the lines of "is AirVPN safe?". This is because more and more people are finding and starting to trust AirVPN. It has amazing features, is super-secure and easy to get a hang of.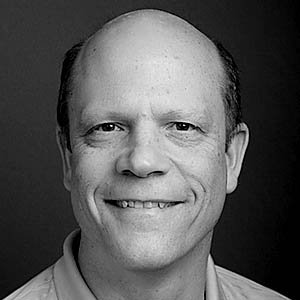 Greg Scott
Cybersecurity Professional & Author
What steps should be taken to keep your identity private & safe when browsing online?
Individually, stay vigilant. Follow the advice to not open email attachments and don't trust email links. When browsing websites, pay attention to the security certificate warnings. Learn and internalize how trust on the internet works so you can make informed decisions on what is and is not trustworthy.
Pros
No data logging
Good information security
No DNS, WebRTC or IP leaks
AirVPN Review: PROS
Apart from having a very interesting-looking, old-school website, there are actually quite a few big pros worth talking about in this AirVPN review. I do want to say one thing about the website before we begin, though.
Even though I know people are often swayed away by this type of website design and layout, I would argue that this is actually one of those few companies that did it right. If you're trying to figure out how to use AirVPN, you'll have a pretty easy time doing so - everything on the front page is clear, concise and nice to read.

I've noticed that the majority of AirVPN reviews fail to mention this at all, and that's why I think it's worth stressing - there is no information stuffing, marketing ploys or anything else of that nature on the company's homepage. It's simply fun and easy to use and navigate around!
With that said, let's move on to the actual, objective pros of this AirVPN review.
No Logging (As in, for Real)
Data logging is something that a lot of VPNs seem to struggle with. (Mostly) all of the providers that deal with VPNs state that they don't log user information, but that's not always true. Some log everything (shame!), others log some specific data. However, people wondering is AirVPN safe can rest assured - this VPN service provider takes data logging very seriously.
Not only doesn't AirVPN log any of the "sensitive" information about its users, but a single look at the company's privacy policies will tell you that this service provider even stays clear of your email address, if you so wish!
If you've never read an AirVPN review (or any other VPN review) up until now, let me tell you - that's unusual! It's refreshing to come across a VPN that actually does care about the services that it provides, and takes information security seriously.
Latest NordVPN Coupon Found:
GET 63% OFF
+ 3 Months Free
Looking for ways to secure yourself online? What if we told you that you can get the top VPN on the market for way less - grab NordVPN 60% discount now & get 3 months FREE!
Expiration date : 10/12/2023
3,191 People Used
Only 99 Left
Top-Tier Encryption and Protocol
You would think that, since it's not that known of a company, the security and data encryption features wouldn't really be in-line with ones that are used by the industry giants, right?
Well, let me surprise you yet again - AirVPN uses THE most advanced data encryption out there!

To be more specific, the provider utilizes the OpenVPN protocol together with AES 256-bit information encryption. This combination is literally the same one that's used by CyberGhost and ExpressVPN - the most famous and well-known VPN providers in the world!

Did you know?
No Leaks Whatsoever
Yet another prominent problem that stems from the heart of the VPN industry, DNS, IP and WebRTC leaks are all too common of an occurrence. Even some of the top VPNs in the game aren't safe from this problem, not to mention the lesser-known ones.
As other AirVPN reviews will mention, though, people trying to find out is AirVPN safe will be pleasantly surprised once again.

Above you can see the results of a WebRTC leak test that I've performed on AirVPN.
No leaks detected.
The exact same can be said about DNS and IP leak test results, too. There are literally no gaps in the security of this VPN provider!
Netflix and Torrenting - Allowed
Today, if you're not looking at the top of the VPN-chain, it can get really difficult to find a VPN provider that would have working Netflix servers and would also support torrenting. Both of these features are usually heavily repressed due to legal reasons.
Table: AirVPN features
Yet again, however, AirVPN follows through.
Torrenting (or "Peer-to-Peer file sharing") is fully allowed on this VPN. When it comes to Netflix, only one server does work, but that's more than enough seeing as many VPNs don't even have one working server at a time.
AirVPN Review: CONS
Honestly, while doing research for this AirVPN review, there was only one notable issue that I had encountered - the jurisdiction of the VPN provider.
Based out in Italy
AirVPN is based in Italy. This is a problem because Italy is part of the 14-Eye alliance. This alliance of 14 countries shares information with one another concerning certain specific things that the country residents do online.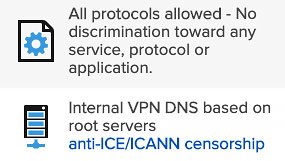 You can probably see why that's a problem for a VPN, right? If the Italian government so wishes, they could ask AirVPN for information regarding its customers, and the company would be legally obligated to hand it over.
There is some condolence, however.
Since AirVPN claims to not log any of its user information, they wouldn't really have anything to show to the government, in the first place. Surely, this is great news for anyone wondering is AirVPN safe, but its location is still something that you should keep in mind if the safety of your data is the NO. 1 priority.
That being said, if AirVPN isn't really up-to-speed with what you're looking for, check out our best VPN list. Who knows - maybe you'll find something of your liking there?
What is the AirVPN price?
Here's the full list of AirVPN pricing:
Three days - $2,24 per month
1 month - $7,84 per month
3 months - $5,60 per month
6 months - $5,41 per month
12 month - $4,57 per month
24 months - $3,68 per month
36 months - $3,08 per month
These are the different types of pricing options that AirVPN offers. The monthly payment options start from their 3-month plan, with the 3-year plan costing $3,10 per month. That's pretty reasonable pricing, if you were to ask me - not the cheapest, but well worth it.
Table: AirVPN general information
Not a whole lot of Air VPN reviews mention this, but, for the maximum amount of anonymity, you can pay using Bitcoin. An awesome added feature indeed!
Here is The Best NordVPN Offer I Found:
GET 63% OFF
+ 3 Months Free
Looking for ways to secure yourself online? What if we told you that you can get the top VPN on the market for way less - grab NordVPN 60% discount now & get 3 months FREE!
Expiration date : 10/12/2023
3,191 People Used
Only 99 Left
Conclusion
To finish off the AirVPN review, there is only one question left to answer - would I recommend trying AirVPN out?
Ya, I would.
To reiterate what I said in the beginning, AirVPN seems like a hidden gem - it isn't all that well-known, but when you actually start looking into it, the VPN presents itself to be a great option. You'll never wonder how to use AirVPN - it's super-simple and straightforward.

It has great security features. It offers military-grade data encryption. It even unlocks Netflix and supports torrenting. Even though the VPN is located in Italy, it still isn't a game breaker - there are no leaks or security breaches, which is a rare thing to be able to state in a VPN review!
So, if you feel convinced after this Air VPN review, don't hesitate and give it a try! If the jurisdiction did scare you off, though, you might want to take a look at some of the best VPN providers out there - they shouldn't have any problems with it whatsoever.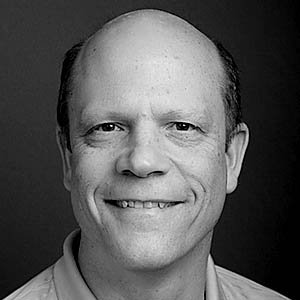 Greg Scott
Cybersecurity Professional & Author
Contributed by: Greg Scott , Cybersecurity Professional & Author
Greg Scott is a published author and veteran of the tumultuous IT industry. Greg believes that the public deserves to know: we don't need to be sitting ducks for cyberattacks. That's why he d...
Read Full Bio...
Leave your honest AirVPN review
By leaving your honest opinion you can help thousands of readers to choose the best VPN. We accept genuine & helpful user reviews, either positive or negative. Have in mind that biased reviews will not be published. If you want to share your opinion, experience or advice, we want you to spill the beans!